To the delight of every Instagrammer in the land, two Valley restaurants have debuted a unicorn milkshake with plenty of pink, sprinkles, swirly lollipops and fluffy cotton candy.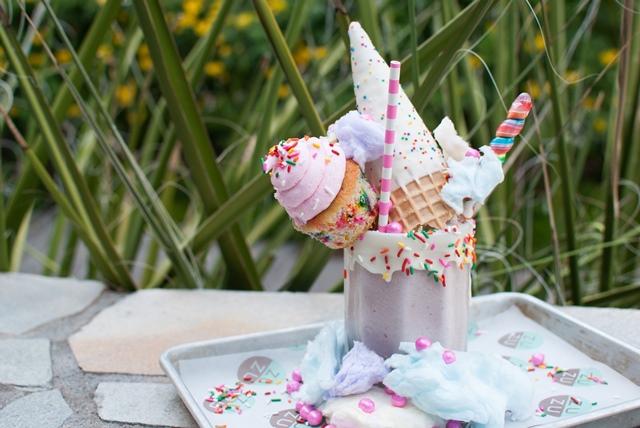 Hotel Valley Ho's "Show Stopper" Shake (pictured, above) is an over-the-top concoction that changes monthly at the hotel's ZuZu restaurant. July's edition is "Unicorn," ($16) featuring mixed berry milkshake, a funfetti cupcake, marshmallows, cotton candy, a rainbow lollipop, whipped cream, a white-chocolate-dipped waffle cone and, of course, rainbow sprinkles.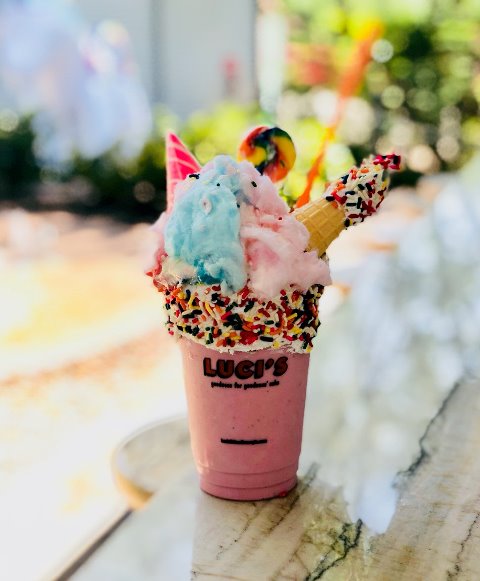 Luci's at the Orchard is now offering a unicorn milkshake (pictured, above) on its permanent menu. This mouthwatering, colorful treat ($10.99) includes a blend of bubble gum ice cream topped with cotton candy, a swirl lollipop, mini cones and a vanilla frosting rim with rainbow sprinkles.