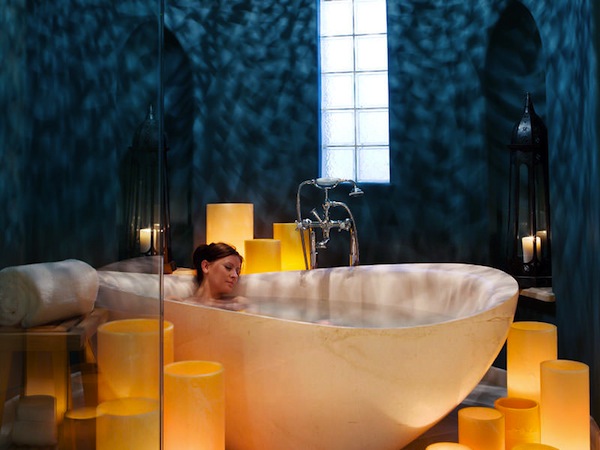 This week, we are venturing through the land of love. From local Phoenix and Scottsdale to the other side of the globe, we are presenting the most romantic stays in the world during the celebration of love and friendship.
Our first stop is Spanish influenced Montelucia Resort and Spa in Scottsdale. The resort launched ''Mi Amor, Montelucia," a series of room packages, delectable eats, spa specials and enticing events to celebrate this season all month long. Or, for those single ladies looking to avoid the dreaded Valentine's Day, Montelucia invites guests to throw those gushy feelings right out the window.
Whether you're with your beloved or best gal pal, these packages and exclusive offers will have you swooning.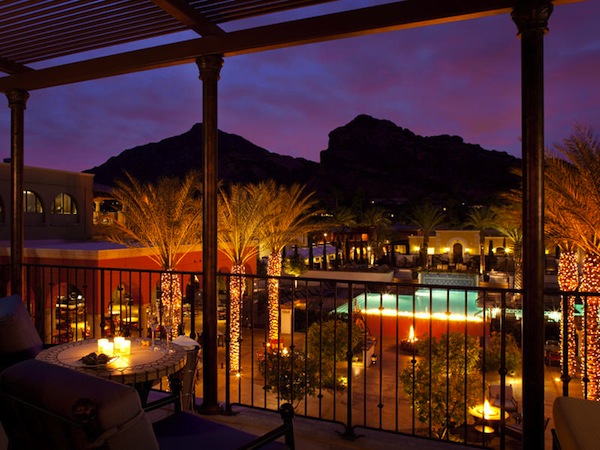 Room Packages
Couples Sweet Romance Package: For that perfect escape with someone special, indulge in a romantic dinner for two at the award-winning Prado Restaurant complete with a champagne and rose petal turndown. Starting at $379 per night, this package includes:
Overnight accommodations
Romantic dinner for two in Prado ($100 dining credit)
Chocolate truffles
Champagne and rose petal turndown service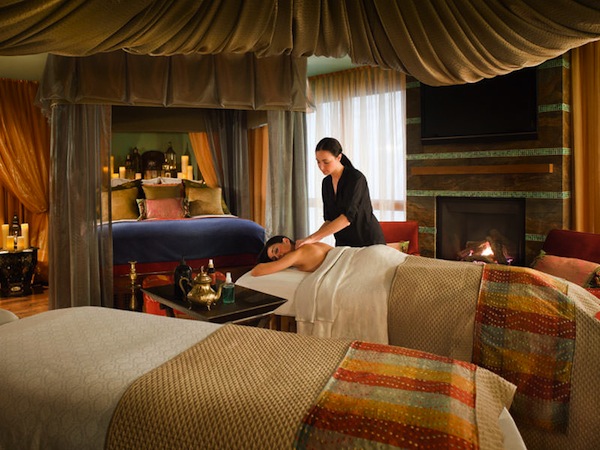 Stupid Cupid Package: Montelucia invites single ladies to indulge in a night where no boys are allowed. Girlfriends will be spoiled with a decadent spa experience at Joya Spa and Valentine's-themed cocktails at Mbar. Choose to sip on the "Agave Kiss" cocktail, a delightful mix of tequila, white cocoa, Godiva White Chocolate and Chamord; the "Strawberry and Eldeflower Royle" cocktail, a gin and St. Germain cocktail topped with rose champagne and strawberries; or the "Stupid Cupid" cocktail with Marker's Mark, Aperol, passion fruit, lemon, mint and blueberries.  Starting at $394 per night, gal pals who book this package will receive:
Room accommodations
$50 Joya Spa Credit (two max per room)
2 Valentine's cocktails at Mbar
$50 Joya Terrace Credit (one per room)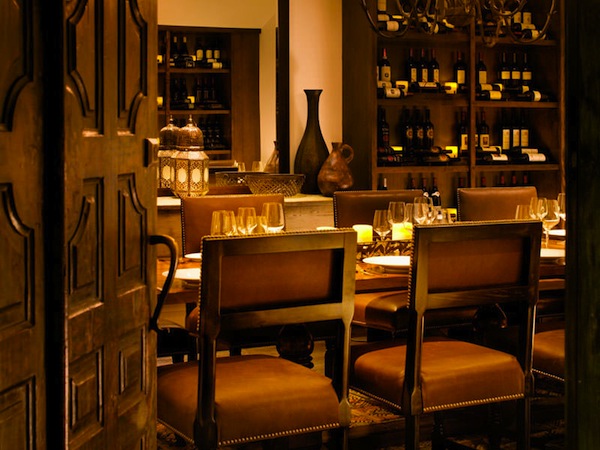 If you're just looking for a romantic dinner or daily spa experience complete with chocolate toppings, don't miss these spectacular offers:
Dining
February Tasting Menu: Prado's Chef Kristian Markland has created a memorable tasting menu for the month of February. Why celebrate love on one day, when guests can wine and dine with a special someone all month long? Delight in a four-course taste of Montelucia for $60 per person, or include wine pairings for $85 per person.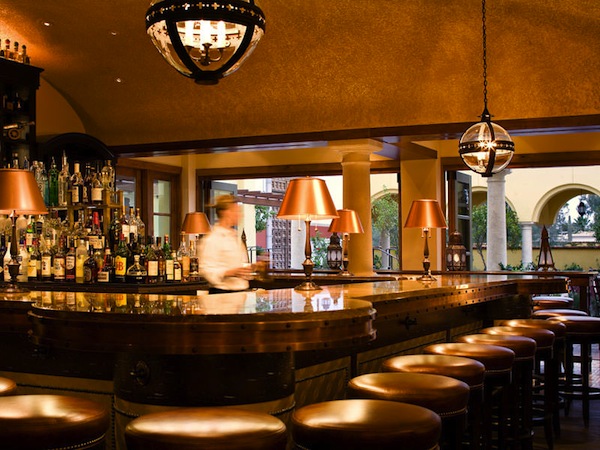 Valentine's Day Dinner: For a memorable Valentine's Day dinner that will ignite the senses and satisfy the soul, savor in the special Valentine's menu at Prado. Enjoy decadent Mediterranean-inspired plates and desserts to please every palate.For dinner reservations at Prado, call (480) 627-3004.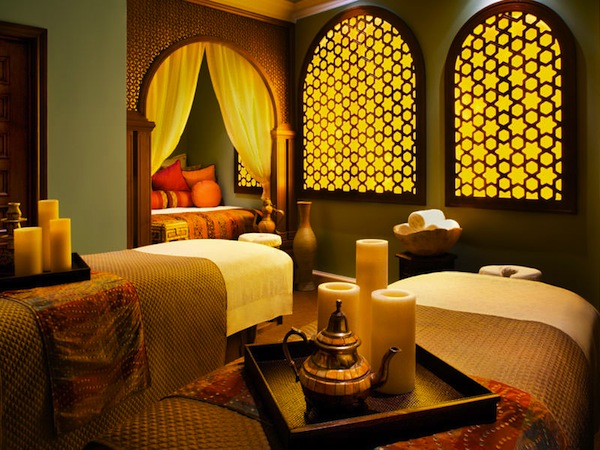 Joya Spa Specials
Chocolate & Strawberry Sensation: Enzymatic Strawberry Chocolate Sugar Mousse exfoliates and wraps skin in nourishing, rich flavonoids, vitamins, minerals and antioxidants. Moisture is sealed in with Vanilla Shimmer Lotion containing hydrating avocado oil, hyaluronic acid, vanilla extract and essential oils. Leave with a taste or organic dark chocolate blended with exotic ingredients and flower essences. This 50-minute treatment is $159 Monday to Thursday and $169 Friday to Sunday.
Hot Date Facial: Unripened Papaya enzymes and steam exfoliate dead skin and leave the face feeling refreshed and supple. Joya Spa's Vitamin C-filled C-ESTA Mask will help tighten pores while lightening hyperpigmentation while firming and lifting skin. This facial will leave skin glowing for a special night out! This 50 minute treatment is $149 Monday to Thursday and $159 Friday to Sunday.
XOXO Pedicure: This pedicure includes a luxurious scrub, leg massage, moisturizing wrap, nail shaping and polish using all natural Lalicious Sugar Kiss products for $59.
Ménage-a-Spa Package: A three-way treat in one day! For $315 on Monday to Thursday or $330 Friday to Sunday, relax with a Chocolate & Strawberry Body Sensation, Hot Date Facial and XOXO Pedicure.
"Gal Pal" Party Package: Celebrate with a group of close girlfriends! Make a day of it Monday through Thursday with Joya Spa's exclusive February spa package for the weekday spa goers. For $275 per person, this ultimate girlfriend package includes two 50-minute Joya Spa Treatments (per person), lunch on Joya Terrace ($15 credit) and 20 percent off retail outlets. For Joya Spa reservations, call (888) 627-3010.
To learn more about these offers, including exclusive guest specials including complimentary wine tastings, tapas cooking classes, and a special yapp hour four our four-legged friends, visit www.montelucia.com.
Photos: Courtesy of Montelucia Resort & Spa