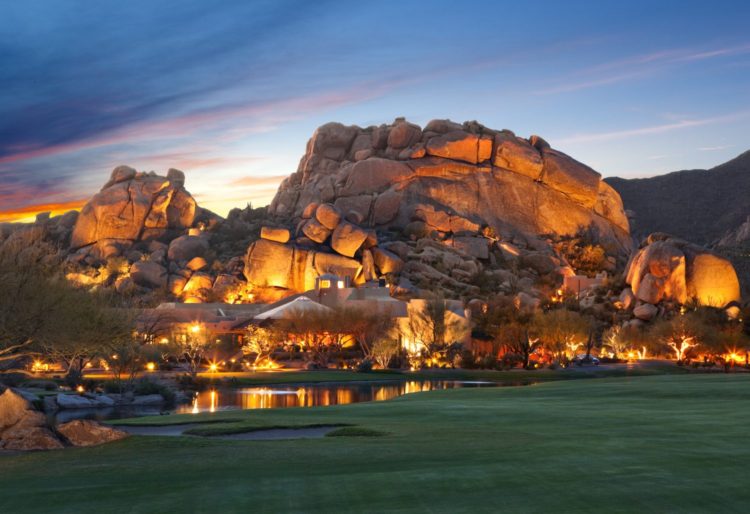 We are so proud to announce that one of the Valley's favorite resorts, the Boulders Resort & Spa, was named "The Best Hotel in Arizona" by Travel & Leisure magazine! That is an incredible honor that Boulders is certainly deserving of.
A quote from the story reads "Fresh off a multi-million dollar renovation in 2015, it's no surprise that our readers voted the Boulders Resort the No. 1 in Arizona."
General Manager of Boulders, Howard Harris, is obviously thrilled about this recognition. "We continue to preserve our rich history and our surrounding desert environs to provide our guests with an authentic Arizona experience," he said. And it sounds like that is exactly what they've done.
Travel & Leisure readers from all over the world were wowed enough with their experiences at the Boulder to share that love with others.
And if you haven't been to the Boulders yourself, now is a great time to check it out! With 160 guest casitas and 61 one, two, and three-bedroom villas with incredible additional amenities, this resort is authentically Arizona luxury.
For more information about this wonderful resort and to experience the "Best in Arizona" yourself, visit their website today.
The Boulders is located at 34631 North Tom Darlington Drive, Scottsdale AZ 85262.