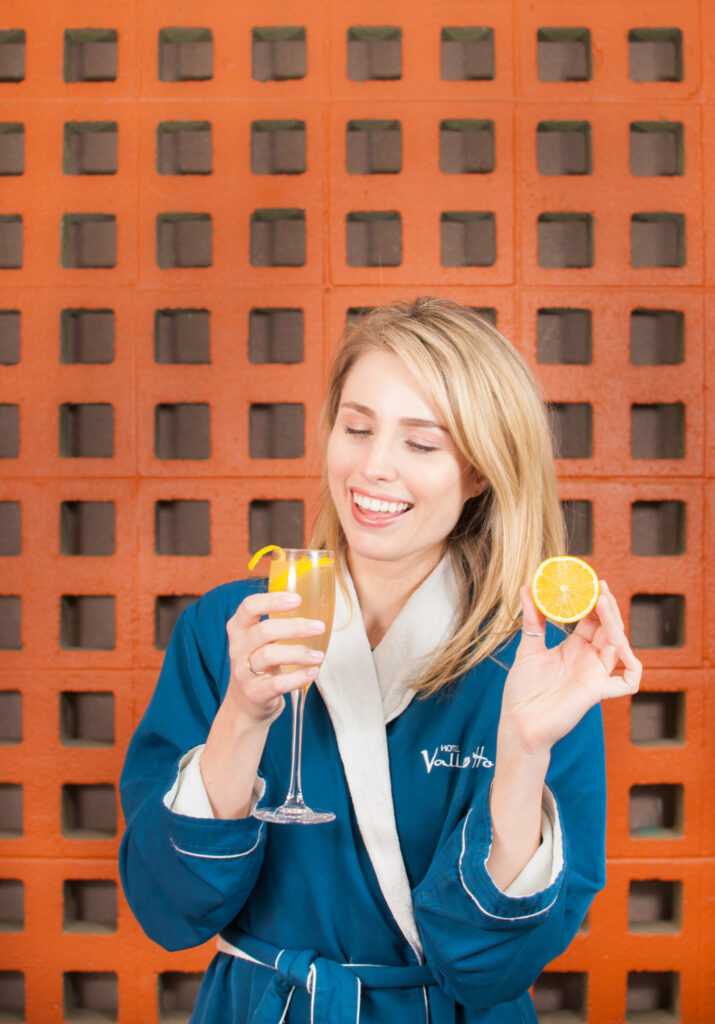 Spa Director Josh Bredimus of VH Spa at Hotel Valley Ho is sharing how to recreate their new French 75 Facial at home, a spa-like experience inspired by the classic fizzy cocktail. And what's a cocktail-inspired facial without the tasty concoction to sip alongside it? Keep reading for easy recipes for both.
French 75 Facial
Slip into a state of complete self-care by mixing ½ cup granulated sugar, juice from half a lemon, 2 oz. coconut oil, and a dash of lemon zest. Mix all the ingredients together until a consistent texture is formed. This delightful lemon-sugar scrub can be applied to both body and face in the shower, leaving skin feeling as fresh as just-picked citrus.
Tip: To really channel the fizziness of a French 75, add your favorite bath bomb to the tub for an effervescent experience.
French 75 Cocktail
Combine 2 oz. gin, ¾ oz. fresh lemon juice, and ¾ oz. simple syrup in a shaker, fill with ice, and shake. Strain into a flute and top with 2 oz. of pre-chilled Champagne (or brut sparkling wine), then garnish with a lemon twist.⁠
Tip: A good French 75 is shaken until the outside of the shaker is very cold.
For more, visit hotelvalleyho.com.