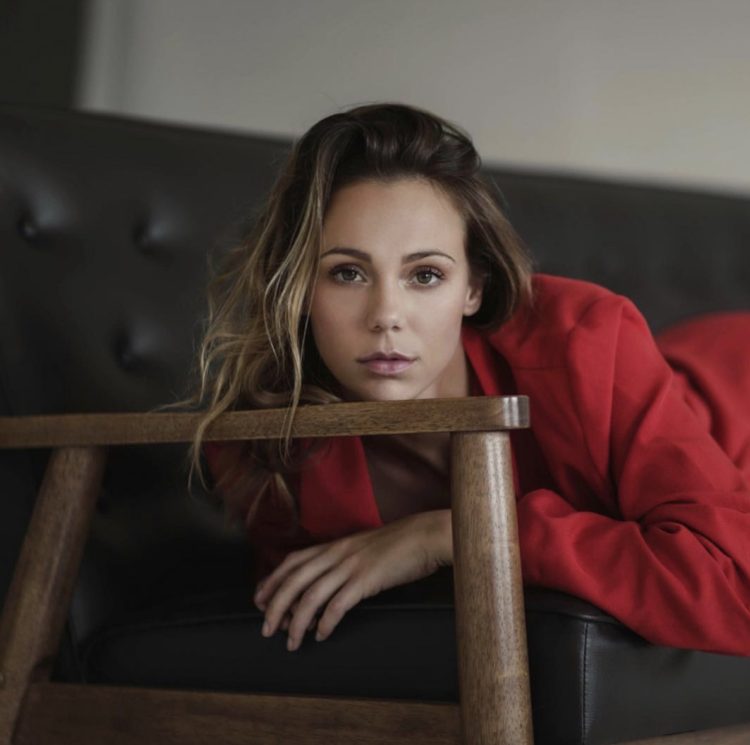 Name: Kalie Ann Lyle
Age: 23
Title: Model and Marketer
Married/Single: Single
Kids: Not yet!
City you live in: Phoenix
A typical day in my life includes…
waking up early, hitting the gym, making a smoothie and either heading off to work or hang out with friends! If I don't have work I will be around friends or I like to go hiking or take a yoga class.
I was born…
February 23, 1996.
My favorite thing about Arizona…
monsoon season! I absolutely love the crazy storms we get here, with all the dust, lightning, and rain. It's my favorite thing!
I'm listening to…
everything, I love such a wide range of music! I would have to say my favorite artist at the moment is Khalid.
My family…
is my world! I wouldn't be where I am today without them. I have my mom (Marcie), my dad (Jason), and an older brother (Scott).
If I could have dinner with anyone, it would be…
my grandma Becky who passed away from Melanoma Cancer in 2014. I would love to be able to talk to her one last time and just talk to her about everything that I've been doing and get some more of her advice. She is a huge reason why I am the person I am today, she was the most kind-hearted person you could have ever met. She's my angel.
One thing I cannot live without…
sadly, my cell phone! I can honestly say I don't use it as much as most people do, but it's nice to be able to just grab my phone and call my family or friends whenever I need to talk to them.
When I was younger, I wanted to be…
a veterinarian, I still would be, but I definitely would not be able to put down animals or see them pass away, I'm a very emotional person when it comes to them and get attached very easily. HUGE animal lover over here 🙂
I'm inspired by…
happy and driven people. People who make the best out of every situation no matter if there's a million things that could go wrong, they find the one thing that can go right and run with it.
The one person who motivates me is…
my father! He has always gone above and beyond for our family and for others. If I could be even just half the person he is, I would be set for life. He's the most hardworking person in this world and treats my mother and I like absolute princesses, I can honestly say I was blessed with the most amazing father.
If I could change anything in the world, it would be…
world peace. I think this world has become so judgmental and people have to have opinions on everything everybody does. People can't just simply do what they love without having someone trying to tear them down or have something to say about it. If everyone just let everyone do what makes them happy, I think this world would be a whole lot better. People are too caught up in the wrong things that are happening. More people care about what is going on with the Kardashians and other people who are famous instead of themselves or things that actually matter such as all the plastic in the ocean and starving children and families.
The perfect day would be…
waking up somewhere beautiful like Bali! Wake up, do some yoga with a beautiful view, have some morning coffee on a porch overlooking the ocean with a nice book, walk on the beach, be surrounded by the people I love while watching the sunset go down and then lay under the stars discussing the universe and life.
My first job was…
as the front desk secretary at an eye doctor's office. It was a great first job to have, but then I had to quit about two months in because I got sick and was in the hospital for a week while being quarantined!
My favorite escape…
my room! Whenever I get overwhelmed or just need to be by myself I go into my room. I have lights behind my bed that light up my room and it just makes it very cozy and homey. I just throw on some music and relax or read a book or even meditate.
My life…
is amazing, I have nothing to complain about. I am blessed to have been raised in such a loving family and to have all these amazing people around me who push me every single day to be the best me I can be and to never give up, no matter what.
I'm currently working on…
bettering myself every day. There's always something you can do, even if it's the smallest thing that can improve your life.
Always…
SMILE! You never know who is walking by you and having a bad day…a simple smile can really make a difference in someone's day.
Never…
forget to tell the people around you that you love them. You never know when it could be the last time.
Favorite Quote…
"Control what you can control." I think about this quote almost every single day when I get put into situations and get overwhelmed, I just remind myself that I can't control everything, I can just control how I respond to it.
Biggest Dream…
to be a Sports Illustrated model. They really encourage women of all kinds to love themselves, no matter who you are or where you come from. The women empowerment and encouragement that comes from SI has really opened opportunities to women who never thought they could do something like this because of their size, weight, color, age, etc. They have the most diversity I have ever seen and it absolutely a dream of mine to be apart of that.
My Pet Peeve(s)…
when people don't say thank you, even if its something as small as holding the door open or crossing the street, just a little hand gesture can go a long way.