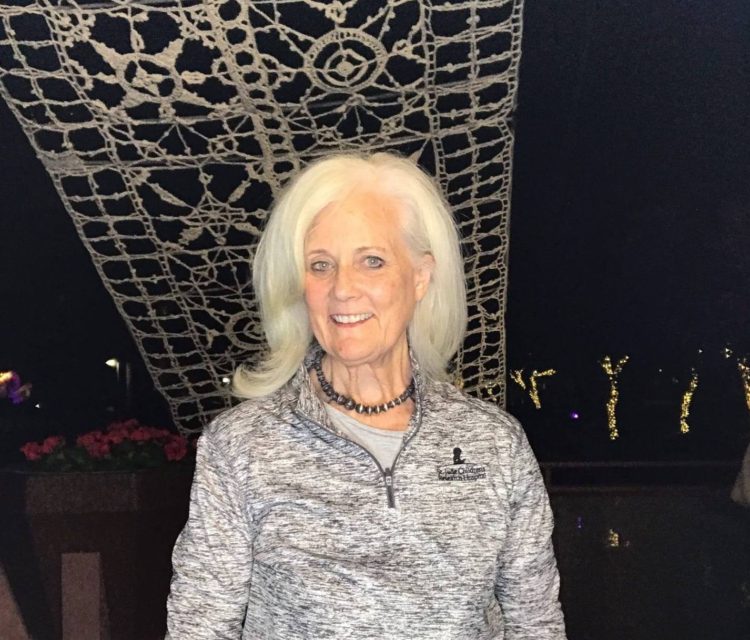 Name: Maria Brunner
Age: Old enough!
Title: Founder of Insight Management
Married/Single: Widowed
Kids: None
City you live in: Scottsdale
A typical day in my life includes…
scheming and implementing marvelous promotions for the entertainment industry via my marketing company, Insight Management. All the while, facilitating the various components that comes with an innovative fast-growing nonprofit.
I was born…
in Montana.
My favorite thing about Arizona…
is the sunshine.
I'm listening to…
The Lone Bellow, Josh Kelly and Brandy Carlisle.
My family…
is more made up of friends.
If I could have dinner with anyone, it would be…
why does it have to be with one? Bill Gates, Mavis Staples, and Kyrsten Sinema to name a few.
One thing I cannot live without…
my dogs.
When I was younger, I wanted to be…
working in the music industry. Yay!
I'm inspired by…
my friends and colleagues every day.
The one person who motivates me is…
it's more than one. Many colleagues, friends and my community.
If I could change anything in the world, it would be…
people being selfish.
The perfect day would be…
sunshine, a good book, and a great hike.
My first job was…
working at Blom's Bakery on 36th and Indian School when I was in high school.
My favorite escape…
working out.
My life…
is very full.
I'm currently working on…
structuring Musically Fed to leave a footprint and raise awareness in every city, where the community can step in and continue the mission long after we are gone.
Always…
believe we can do this!
Never…
smoke.
Favorite Quote…
"Always stay humble and kind and strive to be brilliant."
Biggest Dream…
is that we learn to be cognizant that we need to take care of our earth.  I want the generations after us to be able to enjoy what we have taken for granted and have abused.
My Pet Peeve(s)…
people who talk too much and don't take the time to listen.
More about Maria…
Maria Brunner is the President and Founder of Insight Management. With a distinguished career spanning over 40 years in the entertainment industry, Insight's clients are a hit list of legends including Eric Clapton, The Moody Blues, George Thorogood and the Destroyers, Chick Corea, Pat Metheny, MCA Nashville, Clint Black, Donna Summer, St. Jude Children's Hospital's Country Cares, baseball luminary Tony LaRussa, Nickelodeon's Yo Gabba Gabba, the Wiggles, and a variety of tours and festivals including Eric Clapton's historic Crossroads Festival. Providing strategic marketing, tour promotion and artist management services, Insight Management is located in Scottsdale, AZ.
​
Maria began her career working for over a decade for legendary promoters Jerry Weintraub and Tom Hulett at Concerts West, whose stellar client list included Bob Dylan, the Beach Boys, John Denver, Neil Diamond, Earth, Wind and Fire, and many more. Maria's responsibilities included tour marketing, project marketing, record releases and a variety of entertainment events.
Dedicated to giving back to the next generation of entertainment industry professionals, in 2002 Ms. Brunner helped found the entertainment business program at the University of Montana, where she continues to teach and hold an advisory role. Maria has additionally held an advisory board position at California State University's Entertainment Business Program, where she was a visiting instructor.