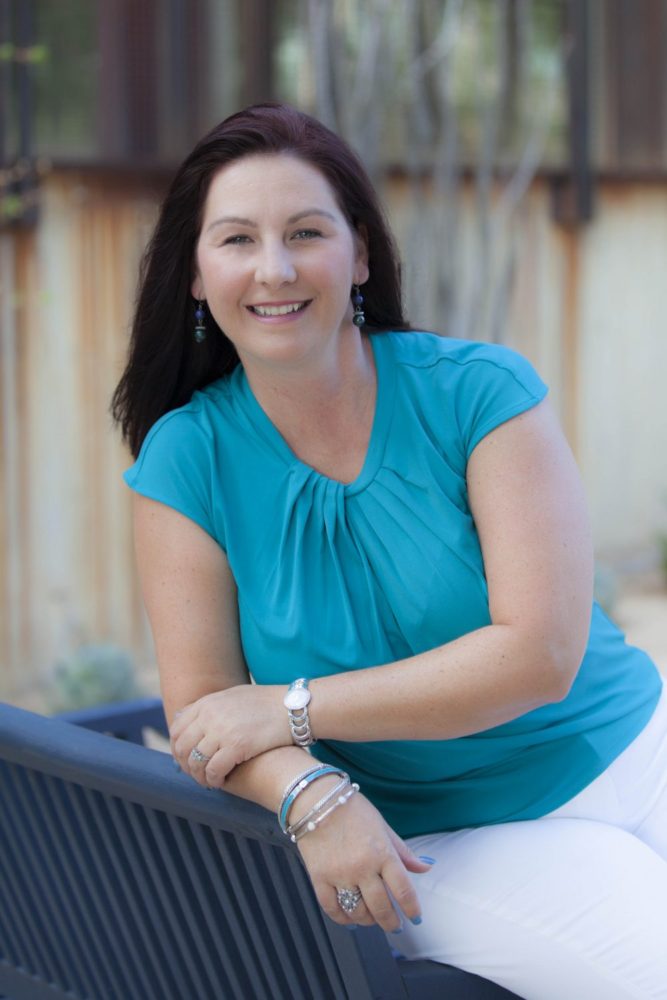 Name: Tracie Younce
Age: 42
Title: Owner and Director of New World Learning Academy, a STEM-based preschool in Chandler
Married/Single: Married
Kids: 1 daughter – 9, and 1 son – 7
City you live in: Chandler
A typical day in my life includes…
a lot of laughter and surprises! Spending so much time with children is never a dull moment.
I was born…
in Litchfield Park, AZ.
My favorite thing about Arizona…
the weather! I know it sounds strange but I have lived in the Midwest and NY and I would take the heat any day over winter weather!
I'm listening to…
the children's interactions and giggles at our summer camp.
My family…
is the most important thing in my life.
If I could have dinner with anyone, it would be…
my mother in law. Carol overcame so many obstacles as a single mother and became a strong, successful and independent woman. She passed away way too young.
One thing I cannot live without…
my family.
When I was younger, I wanted to be…
a teacher. I come from a very long line of educators. It's in my blood.
I'm inspired by…
my good friend Kristen in NY. She has fought and survived breast cancer and has persevered. She always has a positive attitude but also understands that it's ok to be angry at the disease and how it's affected her world. Her strength is an inspiration.
The one person who motivates me is…
myself. I am hard on myself.
If I could change anything in the world, it would be…
our education system. All of the world's successes and failures begin with education.
The perfect day would be…
on a beach with my family! A day shared with my family – a day of no obligations and filled with love and laughter.
My first job was…
an assembly line worker when I was in college.
My favorite escape…
is the lake. As a family we love boating and camping and we spend a lot of time at Lake Pleasant doing just that!
My life…
is blessed. I have a wonderful supportive family, the luxury of living where I want to live and am grateful to be able to provide my dream school to East Valley parents.
I'm currently working on…
lesson plans!
Always…
appreciate what you have worked for and what you've been given.
Never…
take for granted those you love and hold dear to your heart.
Favorite Quote…
"Tell me and I forget, teach me and I may remember, involve me and I learn." – Benjamin Franklin
Biggest Dream…
to build a 21st century school to meet the needs of our world and bring about positive change.
My Pet Peeve(s)…
lack of responsibility for ones actions. I always tell my children, and my students, there are consequences to everything we do – good or bad. We are never too old or too young to learn and if we continue on a positive path we will be rewarded with positive results. Those that don't understand that concept baffle me.