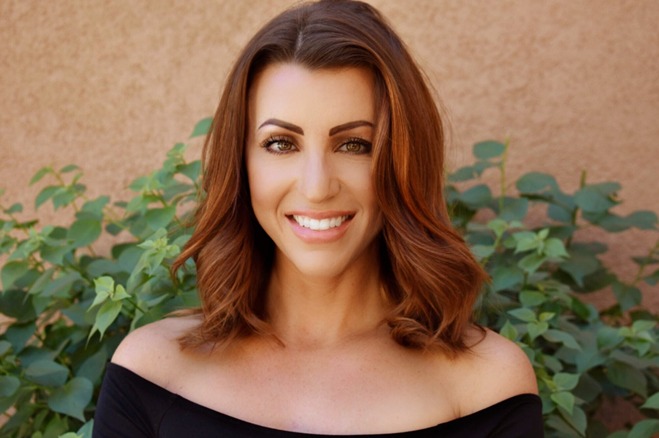 Name: Michelle Louise Fink
Age: 30
Title: Director of Wedding Operations for Nick's Menswear
Married/Single: engaged
Kids: soon to be beautiful step daughter!
City you live in: Tempe
A typical day in my life includes…
starting every morning with an amazing Orange Theory workout (a little obsessed with fitness). You can always find me with a cup of coffee in hand which somedays is how I get through the day! I finish my days with a lovely dinner with the fiancé and then off to bed early…is 8pm too early?
I was born…
in Minot, ND.
My favorite thing about Arizona…
are the beautiful winters.
I'm listening to…
a Health Podcast (Bulletproof Radio is amazing) or a Crime Podcast and music….Jonas Blue Radio.
My family…
is everything to me.
If I could have dinner with anyone, it would be…
my fiancés grandpa. He was such as amazing man full of wisdom, morals and love. I would have loved more time with him.
One thing I cannot live without…
besides my fiancé and 2 little pugs, fitness.
When I was younger, I wanted to be… 
a marine biologist.
I'm inspired by…
strong empowered women. Women with a voice. Women who are fearless.
The one person who motivates me is…
my Mother. She is one of the most unbelievable, tough and fiercest woman I have ever met. She strives for greatness and takes nothing less. She is fearless.
If I could change anything in the world, it would be…
that people shouldn't be judged just because they may see or do things differently from yourself. You never know what people are going through and I think that is extremely important to keep in mind.
The perfect day would be…
a quiet rainy day in with my soon to be husband and our two furry kids. Relaxing just vegging out catching up with each other!
My first job was… 
working at our horse barn.
My favorite escape…
on horseback…running full speed with the wind in your hair is liberating!
My life…
is more than I could have every hoped for. I feel lucky every day that everything has turned out the way it has.
I'm currently working on…
making Nick's Menswear grow to bigger than we ever thought.
Always…
be kind. Kindness could make someone's day.
Never…
speak before you think.
Favorite Quote… 
"A strong woman stands up for herself. A stronger woman stands up for everybody else." "A woman is like a tea bag – you never know how strong she is until she gets in hot water."-Eleanor Roosevelt.
Biggest Dream… 
creating the future for my family by working my butt off now, so that one day we can take the time to enjoy all of the hard work.
My Pet Peeve…
small talk.
More about Nick's Menswear…
Family owned and locally operated, Nick's Menswear is the Valley's industry leader when it comes to quality suits with the best fit, price and service around. It is their company's mission to treat every individual as if they were family and to make them look as perfect as possible for whatever event need they have. To learn more about Nick's Menswear please visit nicksmenswear.com.