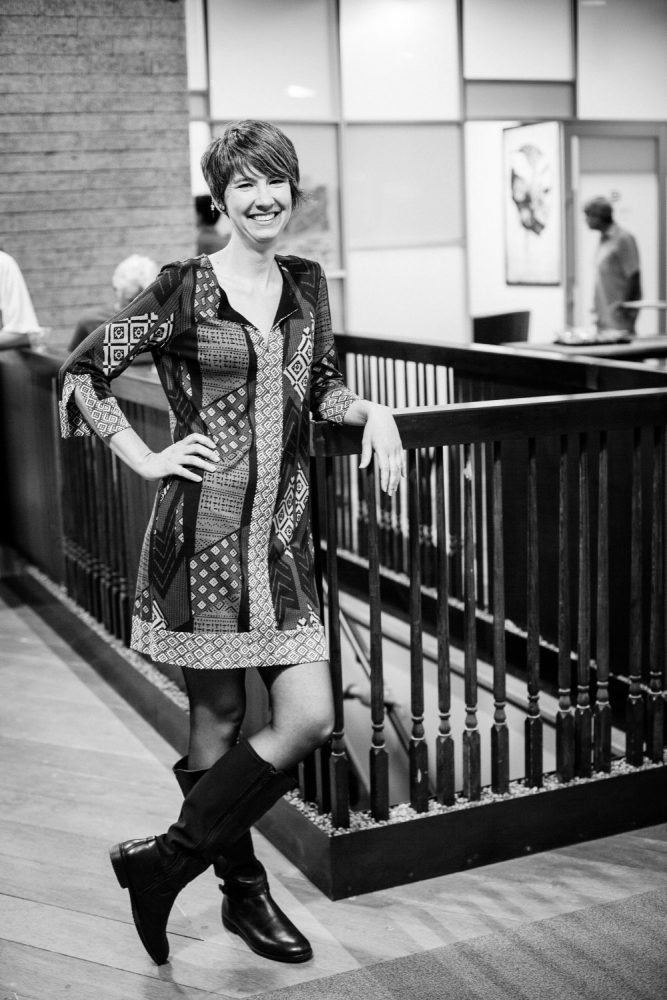 Name: Michelle Biely
Age: 40
Title: Owner of Creative Center of Scottsdale
Kids: 2
City you live in: Phoenix
A typical day in my life includes…
getting my kids ready for school and then coming into work where I get to watch artists bring their visions to life.
I was born…
in Phoenix, Arizona.
My favorite thing about Arizona…
the creatures you find in the desert. Mainly the reptiles and mammals.
I'm listening to…
the creative process at work. It's a symphony of cameras clicking and brushes hitting the canvas.
My family…
consists of myself, my kids, our roommate, our dog, cat, lizard and snake.
If I could have dinner with anyone, it would be…
my grandma, so I could ask her all the stuff I never got to.
One thing I cannot live without…
toothpaste that doesn't make my mouth feel like road rash.
When I was younger, I wanted to be…
a herpetologist, someone who studies reptiles and amphibians.
I'm inspired by…
people who don't give up and stand by their beliefs.
The one person who motivates me is…
I'm not sure it's one person. It's the artists that come into my center who tell me they finally have found a place to express themselves. 
If I could change anything in the world, it would be…
to make people more understanding and less cruel.
The perfect day would be…
sitting in sweat pants wrapped in a blanket in the middle of the forest listening to the birds and watching the animals.
My first job was…
at Juice Works on Camelback and 32nd street. I would come home with orange hands from peeling carrots.
My favorite escape…
hiding under my bed.
My life…
is pretty incredible. I've only ever had one dream in my life and that was fulfilled when I got the call telling me about the amazing boys that would become my sons.
I'm currently working on…
finding new ways to be creative. My current project is junk journaling. I'm obsessed with paper and finding new ways to turn it into handmade books.
Always…
have hope. If you have hope, you can believe anything is possible.
Never…
go against your gut. You know who you are.
Favorite Quote…
"Have you met me?".
Biggest Dream…
to one day find myself in the Amazon rainforest photographing the creatures that live there.
My Pet Peeve(s)…
liars, people that don't follow rules, people who tell me what to do.
More about Michelle…
Michelle Biely is a fourth generation Arizonan and third generation Phoenician. Before opening The Creative Center of Scottsdale, Michelle was known in the animal world as the owner of Cow Dreamz Photography.  She worked with many of the rescue organizations around the Valley photographing animals in need of adoption.  She also did photography for animal therapy organizations in the valley.
The concept for the Center came about during a conversation as she was trying to figure out a way to help a handful of people she knew.  The conversation quickly turned into reality as she decided to create a space where artists could work in a community setting and collaborate. The Center has been the home to artists ranging from photography to painting to mixed media. It has seen stained glass be made, clothing come to life and artists combining their skills to make unique pieces of art.
Michelle's heart is still with animals, never passing up an opportunity to make a new furry, feathered, or scaly friend.
The Creative Center of Scottsdale, located on 3616 N. Scottsdale Rd., provides open workspaces, private offices, daily meeting areas, an outdoor event courtyard and a second-story patio to sole proprietors and artists of all kinds. The 4,000 square foot center is located in the heart of Old Town Scottsdale in what was Mandall's Shooting Supplies. They can be found on Facebook, Instagram and creativecenterscottsdale.com.