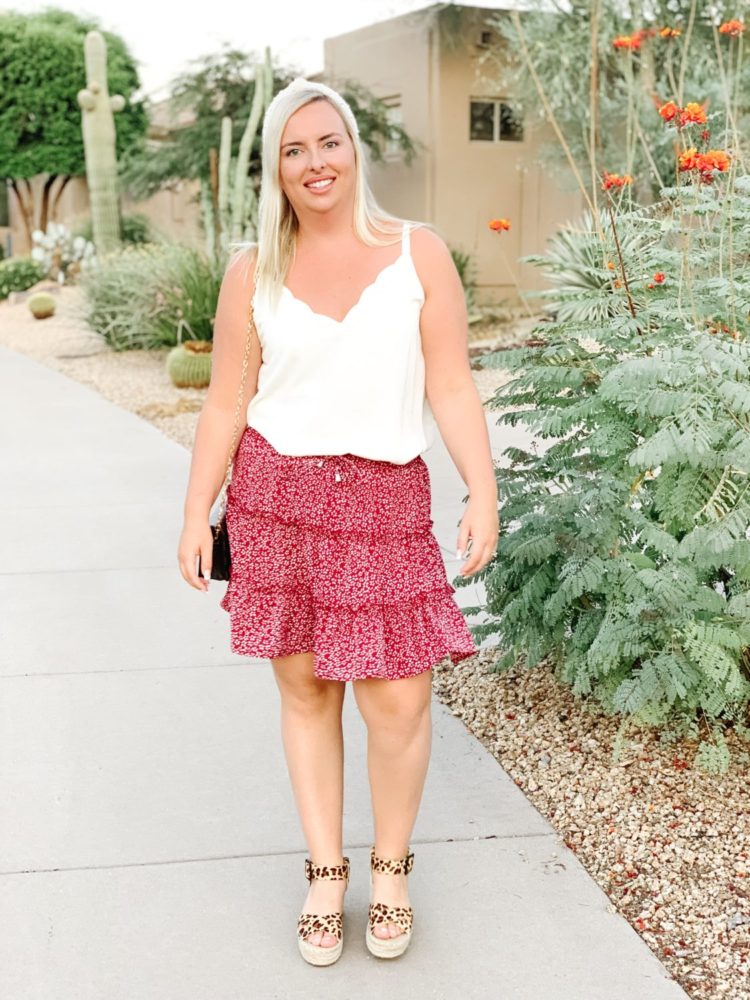 Name: Mercedes Ritchie
Age: 27
Title: Owner and Content Creator of House of Classy.
Married/Single: just married to the love of my life, Nick!
Kids: one stepson Ethan and my 3 pound Chihuahua Fernando.
City you live in: part-time Vancouver, Canada and part-time Scottsdale, AZ.
A typical day in my life includes…
hitting snooze 2-3 times. I am SO not a morning person! Once I am awake I take my dog for a mini walk, make a cup of tea (I don't like the taste of coffee), get ready for the day, go to work at my 9-5, hit a spin class, get home and make a healthy dinner (my favorites are in the crock-pot). After dinner, I take a shower, start working on my blog posts for the week, make updates to my website, post on social media, spend time with my husband, meditate, and fall asleep.
I was born… and raised in Campbell River, British Columbia. When my parents were working, I spent my time at my grandparent's house on the beach. Those are some of the best memories I have as a child!
My favorite thing about Arizona…
is everything, but mainly the sunshine. If I could live there full-time that would be my dream come true!  The sun always brightens my mood J
I'm listening to… anything and everything. When anyone rides in my car and hears my playlist they think I'm crazy.  It goes from really twangy country music to heavy rap to classical to the latest hits. I also enjoy listening to motivational podcasts when I get ready in the morning.
My family…
is amazing! I sometimes feel like we could have our own reality TV show like "Keeping up with the Kardashians". Our lives are all a little crazy, but I wouldn't change it for the world.
If I could have dinner with anyone, it would be…
Kanye West. I know, crazy! I just love how passionate and driven he is.
One thing I cannot live without…
my Chihuahua, Nando.  He is always wagging his little tail whenever I'm having good days, bad days, and he curls up with me even when I'm sick.  He comes everywhere with me!  Yes, I'm like Paris Hilton with my dog in my purse or in my sweater.
When I was younger, I wanted to be…
an ophthalmologist. I quickly realized part of the job is poking needles in people's eyes and instantly changed my mind! 
I'm inspired by…
those who follow their dreams – especially when it's a huge risk. 
The one person who motivates me is…
my dad! He goes to work every single day and night enjoying what he does. I strive to be like him every day.
If I could change anything in the world, it would be…
helping the mentally ill get better.  We are so far behind in the mental health care services.
The perfect day would be…
traveling anywhere warm with my hubby!
My first job was…
working as a cashier in a grocery store. It's turned out to be the best decision I ever made because that's where I met my husband!
My favorite escape…
is my family home in Arizona! 
My life…
is constant but I'm ready for a change.
I'm currently working on…
myself (always) and growing my blog one day at a time.
Always…
be true to YOU!
Never…
go to sleep with your makeup on (unless you're Dolly Parton, of course)!
Favorite Quote is…
 "Everything happens for a reason."
Biggest Dream…
to be a mom.  I've wanted kids since I was little and I can't wait to start a family!
My Pet Peeve(s)…
when people don't hem their pants and they drag on the ground. It also drives me crazy when someone uses something of mine and they don't put it back where they found it.