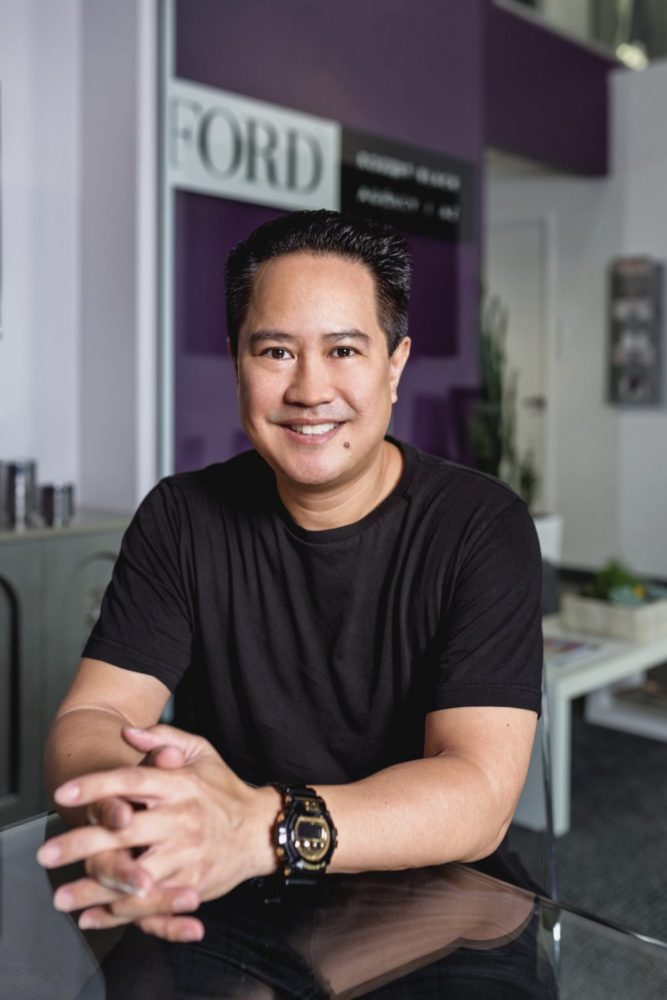 Name: Matt Englehart
Twitter (but I almost never tweet)
Facebook (but I hardly ever look at it)
Instagram (but I post infrequently – mostly only when I'm on vacation)
Age: 46
Title: On-Camera/Commercial Print Director at the FORD/Robert Black Agency
Married/Single: Single but still on the lookout for Ms. Right.
Kids: Not that I know of.
City you live in: Phoenix
A typical day in my life includes…
a constant flow of interruptions – some good, some bad.
I was born…
in New York City in the care of loving nuns who named me after a saint but not St. Matthew.
My favorite thing about Arizona…
well, it's not the heat but its proximity to the things I want to be around.
I'm listening to…
Arctic Monkeys, My Chemical Romance, Imagine Dragons, Run The Jewels.
My family…
lives on opposite coasts but are always in my thoughts.
If I could have dinner with anyone, it would be…
The Count of St. Germain or Gautama Buddha.
One thing I cannot live without…
a heart – figuratively and literally.
When I was younger, I wanted to be…
Darth Vader.
I'm inspired by…
people who can turn their visions into reality — from concept to creation.
The one person who motivates me is…
my mother and her infinite insight.
If I could change anything in the world, it would be…
to lessen the reliance on technology for daily living.
The perfect day would be…
starting in LA and ending in NYC with zero client interruptions. 😊
My first job was…
a 7 Up commercial with Magic Johnson at age 9.
My favorite escape…
heading up to Seattle to see family.
My life…
is happening exactly the way it should be.
I'm currently working on…
developing a handful of writing projects for TV and the web.
Always…
do what you say and say what you mean.
Never…
play leapfrog with a unicorn.
Favorite Quote…
"Either write something worth reading, or do something worth writing." – Benjamin Franklin
Biggest Dream…
to win an Oscar or Emmy for any of the writing projects I'm involved in or become a popular late-night talk show host.
My Pet Peeve(s)…
people who involve themselves in things that have nothing to do with them.
 More about Matt…
Respected industry veteran, Matt Englehart just reached twenty years of service to the Valley's entertainment industry as the On-Camera/Commercial Print Director at the FORD/Robert Black Agency in Scottsdale. Working with on-camera and voice-over actors, Matt has discovered, cultivated and propelled hundreds of actors to unprecedented successes in Arizona and beyond.
Englehart started his career at the famed William Morris Agency in Beverly Hills in their agent training program. He returned to Arizona to work at Fox Animation Studios on their inaugural film, Anastasia, but working with actors remained a focus, then the perfect opportunity presented itself. Respect from collaborators and competitors came Englehart's way as he promptly changed how talent was handled in Arizona.
Englehart has served as a board member on the Arizona Film & Media Coalition bringing the first tax incentive to the state and served on the board of the Phoenix Film Festival. He has lectured at local high schools and universities and has scouted talent at events across the nation. Notably, Englehart helped launch the careers of Garrett Hedlund, Kellan Lutz, Amy Davidson and Josh McDermitt. Over the past two decades, Matt has represented more than 3,000 actors, negotiated more than 7,500 jobs that have garnered more than $7 million in revenue for the actors he represents.

Click here to order a Trendsetters wall plaque.