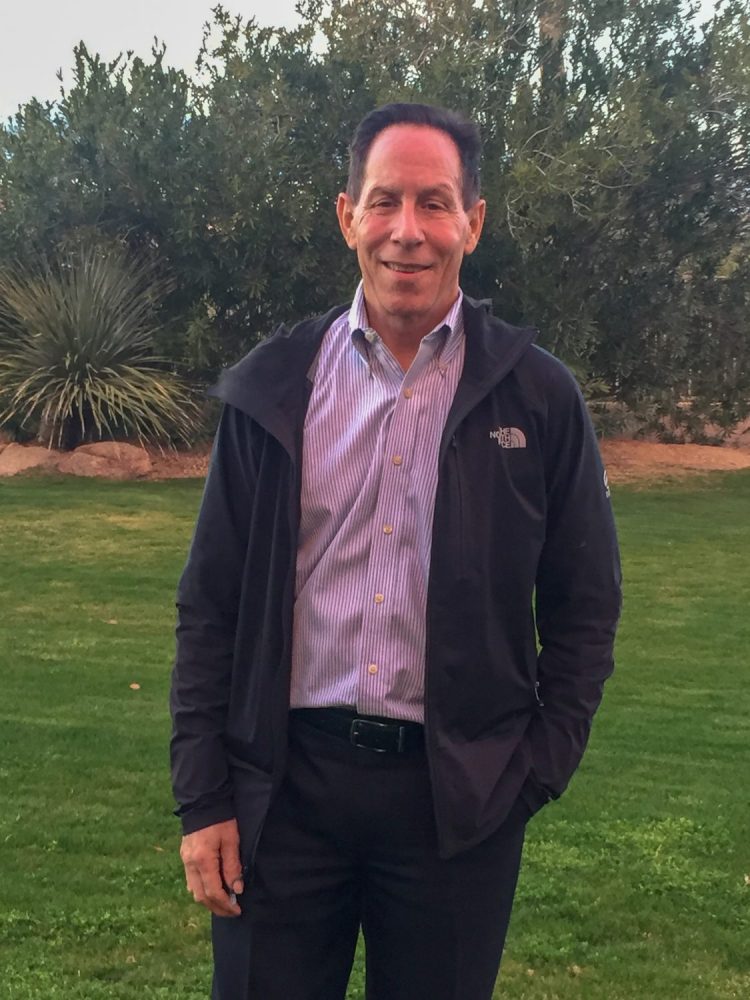 Name: Mark Lawrence
Age:63
Title: Care Home Manager of Oakmont Assisted Living
Married/Single: married
Kids: three kids plus one on the way.
City you live in: Cave Creek
A typical day in my life includes…
sharing the love with my family, co-workers and residents.
I was born… 
into a large family with great parents.
My favorite thing about Arizona…
is all the great hiking trails.
I'm listening to…
whatever my wife is singing in karaoke.
My family… 
is my escape.
If I could have dinner with anyone, it would be… 
Neil DeGrasse Tyson. I love all his books about the cosmos.
One thing I cannot live without… 
dark chocolate.
When I was younger, I wanted to be… 
an anesthesiologist.
I'm inspired by… 
independent thinkers.
The one person who motivates me is… 
my father.
If I could change anything in the world, it would be… 
less averse to facts.
The perfect day would be… 
full of the smiles of those I love.
My first job was… 
a paper delivery boy.
My favorite escape… 
Puerto Penasco (Rocky Point).
My life…
has been amazing.
I'm currently working on… 
improving the standards of care in the assisted living industry.
Always… 
be present.
Never… 
fail to consider other views.
Favorite Quote… 
"They won't care how much you know until they know how much you care."
Biggest Dream… 
to see the 2020 Tokyo Olympics.
My Pet Peeve(s)… 
debating opinions as facts.
More about Mark…
I am the Care Home Manager of Oakmont Assisted Living. We are a luxury assisted living facility in Scottsdale. Unlike most care homes, Oakmont was built from the ground up to provide a higher standard of living for its residents with amenities such as wider hallways and individual master suites. It is our passion to bring high quality, individually tailored care across an entire spectrum of needs. Our premier residences and our qualified and compassionate caregivers and managers creates the perfect sense of family and community.