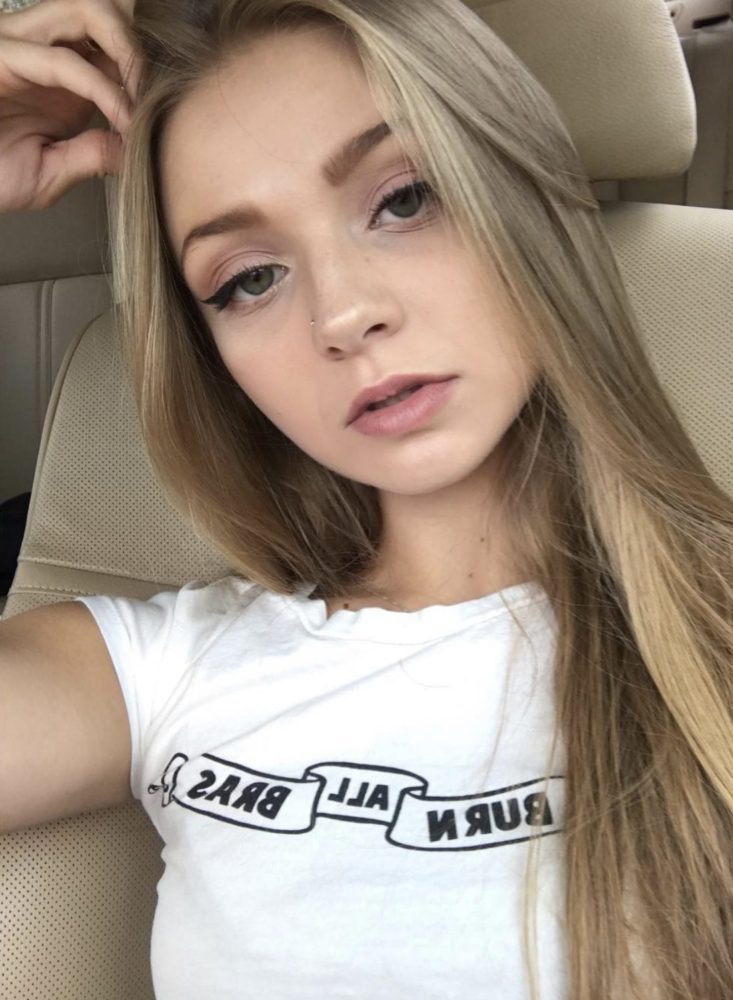 Name: Madison Weida
Age: 21
Title: Administrative Assistant and Aspiring Chef (with a whole lot left to learn)
Married/Single: in a relationship
Kids: one cat
City you live in: Scottsdale
A typical day in my life includes…
waking up to my cat screaming in my face and feeding her anyways because I love her more than she values my beauty sleep. I then go about making myself a decent attempt at a healthy breakfast, followed by the gym, and finished with a nice skincare routine to make me feel on top of my game.
I was born…
in Colorado Spring, CO. If you end up there by chance, try the mom and pop Yakatori… I have thought about it every day since moving to AZ years ago.
My favorite thing about Arizona…
the diversity in food and weather. I love being able to soak up the sun months on end while having the option to travel up North to play in the snow when I most need it.
I'm listening to…
Beyoncé… on repeat, forever and always.
My family…
is my biggest support system. I've grown up always hearing the quote "It's the four of us against the world". My brother has overcome obstacles and excelled while focusing on his career path in Northern Arizona. My mother has always been my number one supporter as well as the perfect image of an empowered woman.
If I could have dinner with anyone, it would be…
Gordan Ramsey. If your answer to this question is anything other than him or Wolfgang Puck, consider re-evaluating.
One thing I cannot live without…
SPF. If you are not wearing sunscreen every day for your skincare, get on that!
When I was younger, I wanted to be…
a trophy wife. My mom never lets me live it down that anytime people would ask me as a child what I wanted to be, 5-year-old me loved to say "trophy wife" with a giant smile.
I'm inspired by…
both my mother and Britney Spears. My whole life I have always told my mom the reason I am the confident and body-positive woman I am today is because of her and Britney Spears. #OOPS, I DID IT AGAIN.
The one person who motivates me is…
myself. Not to be cliché, but without my self-learned commitment to my own goals and drive to act on opportunities, I could have easily allowed the hardships of my life to consume me.
If I could change anything in the world, it would be…
poverty. The school to prison pipeline is very much a real thing that you should consider looking into and wrapping your mind around. I have always been passionate about politics. My first Sociology course really shook me to my core and helped me process how my privilege could help me save others' lives.
The perfect day would be…
a calm and relaxing setting. No real priorities or deadlines, but still managing to focus on things that make me feel happy. Something like a few of my favorite people and I on a beach with some margaritas and good food (preferably cooked by Gordon Ramsey).
My first job was…
a hostess at Zinburger. Fox RC was an amazing first company to work for as it showed me the realities of the food and hospitality industry, and the importance of respecting service workers.
My favorite escape…
turning my phone off and spending a day in the bathtub (bubbles optional but most definitely recommended).
My life…
is chaotic, but I am everything younger me would have dreamed of and then some. Although hard to realize at the time, every hardship I have endured has shaped me into the woman I am proud to be today.
I'm currently working on…
evaluating my countless passions to find what I genuinely want to pursue, while staying true to myself.
Always…
put on your onion goggles before cooking. Jk, just sharpen your knives… did you know that is why your eyes are watering?!
Never…
put a cast iron skillet in a dishwasher *cough cough at my old roommate*
Favorite Quote…
"I don't listen to what art critics say. I don't know anybody who needs a critic to find out what art is." – Basquiat
Biggest Dream…
achieving financial security to not only sustain myself and my family but also those in need.
My Pet Peeve(s)…
the sound of people hardcore scratching themselves and chewing with their mouths full of food! I am cringing just thinking about it.