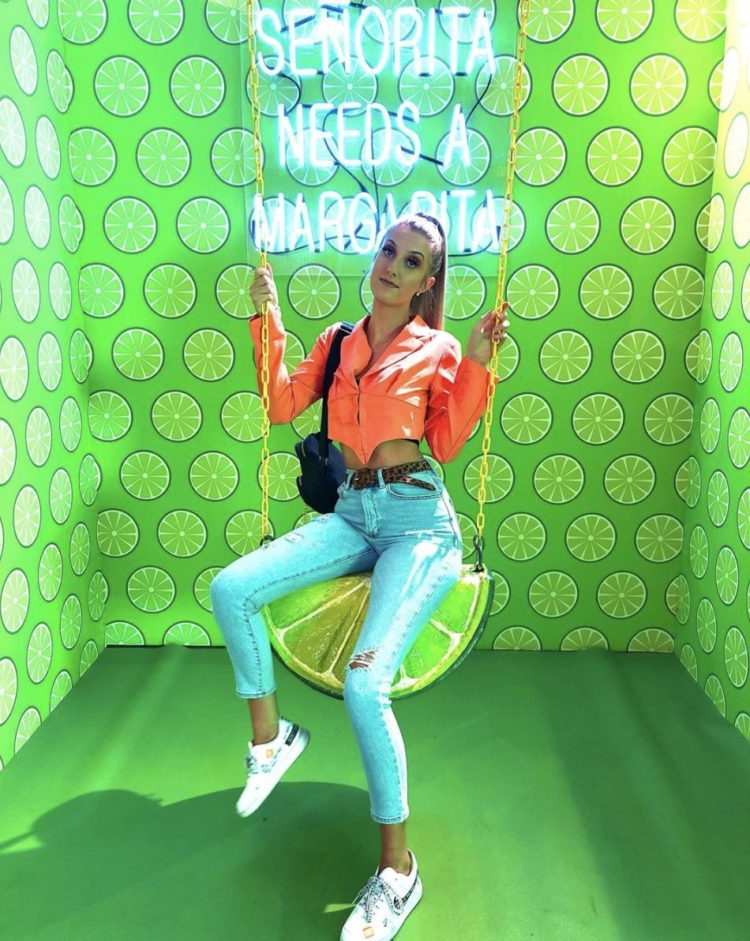 Name: Lynden Partch
Age: 20
Title: Tik Tok Content Creator/ Model
Married/Single: single 
Kids: nope
City you live in: Glendale 
A typical day in my life includes… 
going to class if I have it that day then getting ready and going to meet up with other creators to film content. I usually try and make time to get some Instagram pictures as well. If there is any casting calls I will go to those too.
I was born in… 
St. Cloud, Minnesota.
My favorite thing about Arizona… 
probably the weather because I'm so used to it being below freezing for months on end.
I'm listening to… 
Shawn Mendes for sure, Khalid is good too! 
My family… 
includes my amazing parents that are always there for me and support me through everything and my older sister that is my biggest role model, I don't know what I would do without her. Along with my two little brothers that keep everyone on their toes.
If I could have dinner with anyone it would be… 
110% Kylie Jenner because she is my fashion inspiration. If Kylie wouldn't wear it I can't wear it, hahahah.
One thing I can't live without…
basic but my Air Forces. I literally wear them with EVERYTHING.
When I was younger I wanted to be… 
Hannah Montana, hahaha. I had a wig and everything
I'm inspired by… 
my mom, sister, and best friends. They are all such hard-working, amazing women.
The one person that motivates me is… 
I can't pick one. My mom, sister, and best friends all do because they always push me to do my best and not give up.
If I could change one thing in the world it would be… 
global warming awareness.
The perfect day would be…
spending time with the people I love and good food for sure.
My first job was… 
I was a DSP (Direct Support Professional) at a group home for mentally disabled adults. Best job ever by far.
My favorite escape…
just going for a drive at night alone and listening to music.
My life… 
is exciting and weird, hahaha.
I'm currently working on… 
some clothing designs and collaborations!
Always… 
FOLLOW YOUR DREAMS AND DON'T LET ANYONE STOP YOU!!!
Never… 
let others opinions get to you.
Favorite Quote… 
"Everything happens for a reason." I always think of this when something I wanted didn't work out.
Biggest Dream…
start a clothing line and continue to grow on social media.
My pet peeves… 
when people act like everything is a competition and they have to be better than everyone else