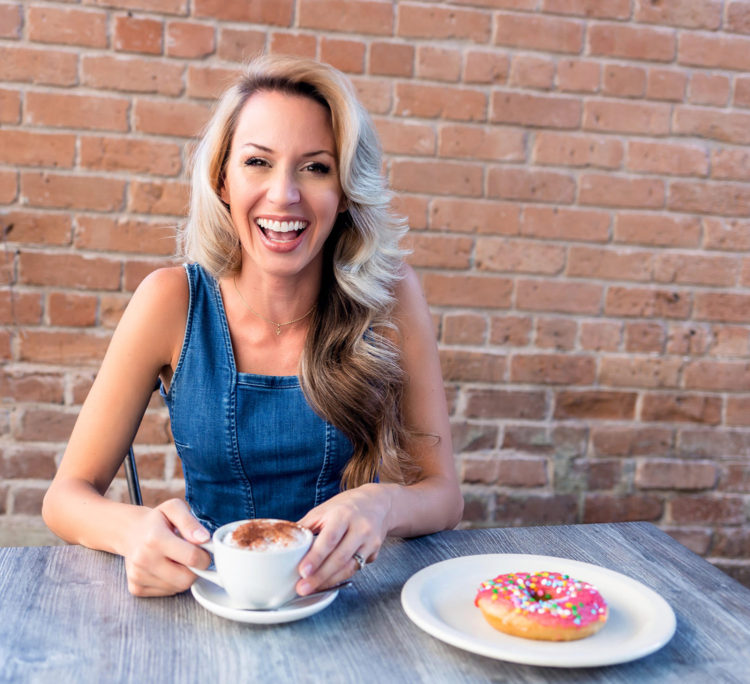 Name: Lexy Romano
Age: 32
Title: Founder/ Host of Phoenix Finds Show
Married/Single: Married
Kids: One fur baby
City you live in: Glendale
A typical day in my life includes…
lots and lots of coffee, until it's time for lots and lots of wine.
I was born…
in Orange, CA.
My favorite thing about Arizona…
the people! Everyone I have met here is genuinely kind, generous and supportive!
I'm listening to…
most likely N*Sync.
My family…
is small but mighty. We love one another and have each other's backs fiercely.
If I could have dinner with anyone, it would be…
Marilyn Monroe! She has been my idol forever. I just love how beautiful and emotionally intelligent she was. There was something truly raw and human about her that captivated an audience!
One thing I cannot live without…
coffee. And wine. And my husband. And my bible. Ok, that's more than one…
When I was younger, I wanted to be…
a professional singer! And I was blessed enough to live out that dream and still am!
I'm inspired by…
women who work hard for the things they want and don't let people who say no get in their way.
The one person who motivates me is…
there are many people who motivate me, but my number one inspiration is my mom. She went back to get her college degree when we were young, and got her Masters and learned to speak Spanish in the process. She is basically a superwoman and gives me the inspiration to be strong and hardworking and to believe that any of my dreams are possible as long as I work hard enough.
If I could change anything in the world, it would be…
The way we treat one another. This world would be a much better place if everyone could simply remember to be kind.
The perfect day would be…
Hanging out with my handsome husband, drinking wine and being in New York City.
My first job was…
as a Greeter at Souplantation (also known as Sweet Tomatoes).
My favorite escape…
Europe!
My life…
is busy and sometimes crazy, but super blessed!
I'm currently working on…
season two of Phoenix Finds Show!
Always…
say I love you.
Never…
ever quit. Keep going. Even when you have no reason to. Just push a little more.
Favorite Quote…
"If you don't like the road you're walking, start paving another one." – Dolly Parton
Biggest Dream…
to use my voice to bring peace, knowledge and further understanding of one another to this world.
My Pet Peeve(s)…
bad drivers, bad coffee, bad hair days.