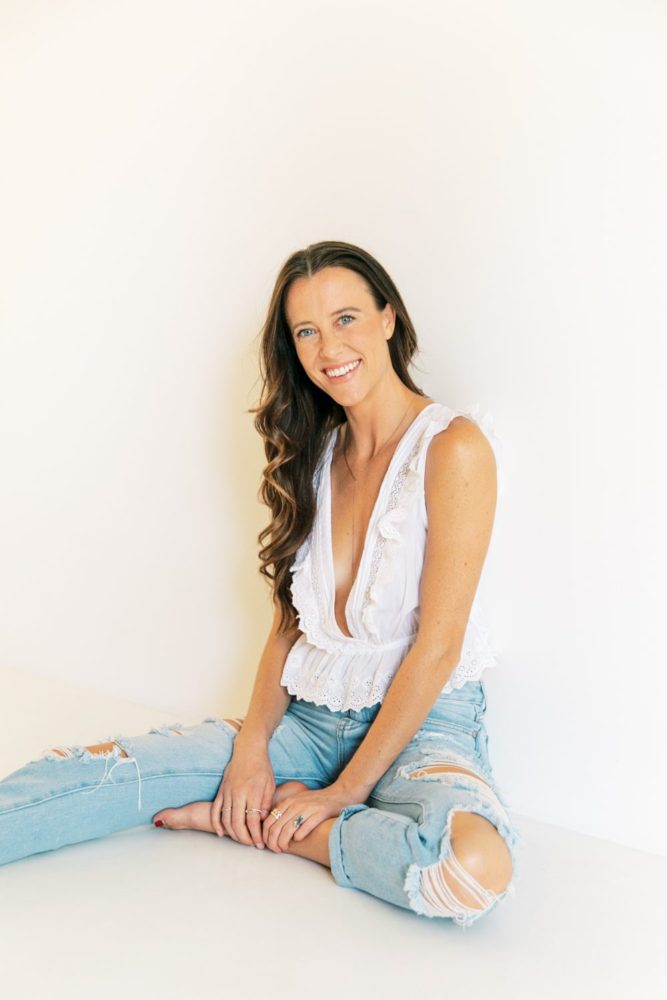 Name: Lea Peterson
Age: 30
Title: Photographer/ Owner of Vienna Glenn Photography
Married/Single: Married 
Kids: None
City you live in: Arcadia
A typical day in my life includes…
working out, eating at Flowerchild, going to Whole Foods, swimming in the pool with my husband, being deep in thought, updating my social media, and editing photos…
I was born…
in Michigan, the middle child of six kids.
My favorite thing about Arizona…
everything! I love the heat, I love being warm, I love the sun and the sunsets, the restaurants, the people, and being able to drive two hours to Sedona! 
I'm listening to…
Dax Shephards Armchair Expert podcast.
My family…
is spread across the world and country, so technology helps us stay in constant contact.
If I could have dinner with anyone, it would be…
Oprah! Her resilience to rise up from her trauma and her continuous love for learning and growth is amazing!
One thing I cannot live without…
is my home. I once stayed home for four days straight without leaving and didn't even notice!
When I was younger, I wanted to be…
a dolphin trainer, a teacher, a mom, a waitress, a photographer, a nanny… 
I'm inspired by…
aware humans. I love talking with anyone who is aware and awakened to their feelings, emotions, actions, society's beliefs and standards, etc.
The one person who motivates me is…
someone new every day; when I observe a human ask for help, be vulnerable and communicate their fears, or a human who stands up to injustice! So many humans motivate me!
If I could change anything in the world, it would be…
eliminating animal agriculture. The feeding and growing of animals to kill and consume them is a high cause of human-made greenhouse gases, more than airplanes, cars, etc! Also, the food we're feeding to cows could be fed to starving children. 
The perfect day would be…
no to-do lists, eating amazing food, and spending time with all of my favorite people in my life! 
My first job was…
Dairy Queen.
My favorite escape…
is Hawaii.
My life…
is a reflection of what I believe is possible. My husband and I know what we want and support and allow each other the freedom to go after it.
I'm currently working on…
becoming un-busy. I grew tired of constantly telling my friends "I'm too busy" which really meant – "I won't prioritize you." So now I am making more space in my life to nurture my relationships, which is the most important thing to me, more than my work!
Always…
be an observer of how you act, think and the words you speak, then ask yourself "why?". Self awareness is the key to growing and changing! 
Never…
do what society tells you to do unless you've gone inward and asked yourself if it's right for YOU. 
Favorite Quote…
"I cry as much as I laugh because I am paying attention." – Glennon Doyle  
Biggest Dream…
is to never lose my awe and gratitude for life! 
My Pet Peeve(s)…
leaving water running, leaving the fridge open, and the lights on! Wasting resources for no reason!