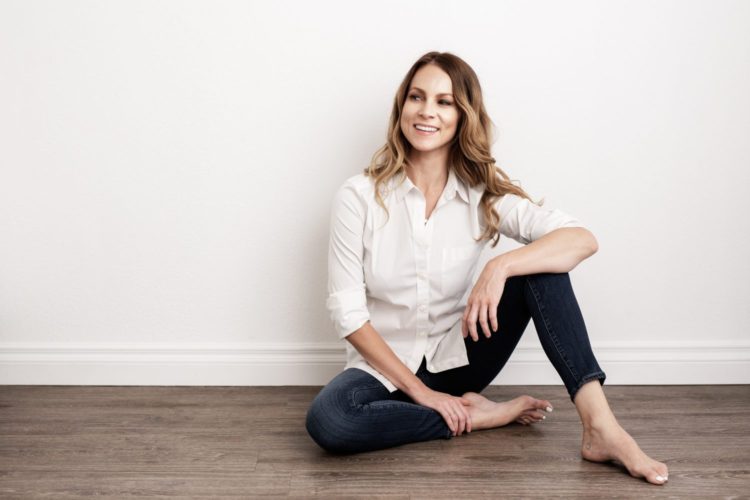 Name: Laura Walton
Age: 39
Title: Licensed Marriage Family Therapist (LMFT), Yoga Instructor, Founder of The Phoenix Center for Grief and Trauma
Married/Single: Not married, but in a committed relationship.
Kids: No human kids, but I am momma to a 2 year old Goldendoodle.
City you live in: Phoenix
A typical day in my life includes…  
I like to get up early – early morning is my favorite time of day. I love the quiet and the sense of possibility. I usually get up around 5:45am, drink coffee, and go to either Crossfit or yoga. Then I come home and meditate, journal, respond to emails, shower, make breakfast, and take the pup to the dog park. Then I head to my office to see clients for the day. Later I come home, make dinner, and relax.
I was born… 
in Phoenix. I grew up in Scottsdale in the 80's. Scottsdale was a very different place then.
My favorite thing about Arizona… 
is the contrast of walking out of a freezing cold air-conditioned restaurant or shop into the hot summer air. That sensation on my skin feels nostalgic and safe. I love that Arizona is the only place in the world that feels like home to me. 
I'm listening to… 
Oprah's Super Soul podcast and jazz.
My family… 
is complicated, and I love them.
If I could have dinner with anyone, it would be…
at a new, delicious restaurant with my boyfriend.
One thing I cannot live without… 
I try to practice not getting too attached to any one thing. Many years ago I lost the thing I thought I could not live without. And I lived. However, my yoga practice has been my consistent source of grounding for the last 17 years, and I think I would find it very hard to live without that.
When I was younger, I wanted to be… 
a teacher. Mostly because I wanted to create seating charts. 
I'm inspired by… 
people who do what they say they will do. People who aren't afraid to break the rules. People who make ordinary things beautiful.
The one person who motivates me is… 
my nieces motivate me to slow down, pay attention, have fun, and smell the roses.
If I could change anything in the world, it would be…
to teach mindfulness, emotional identification, and coping skills in all schools.
The perfect day would be… 
a day with nothing scheduled. 
My first job was… 
babysitting.
My favorite escape…
either a tropical island or a snowy mountain cabin.
My life… 
is continually evolving. I get happier as I get older.
I'm currently working on… 
practicing self-care and re-learning Italian.
Always…
listen to that intuition. It's never wrong.
Never… 
say never.
Favorite Quote… 
"If you try to fight reality, you'll lose" and "Some people are worth melting for".
Biggest Dream… 
strangely, I've never really had one big life dream. 
My Pet Peeve(s)… 
when people talk during yoga class, and spelling and grammatical errors.