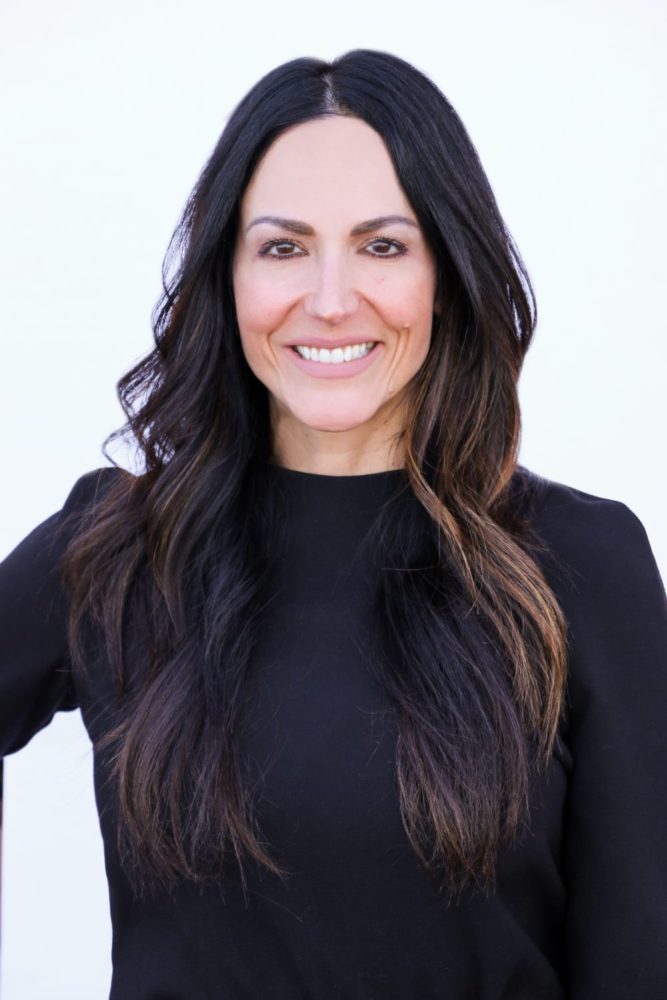 Name: Katherine Pappas
Age: 44
Title: Director of Workforce Strategy
Married/Single: Single
Kids: No
City you live in: Arcadia/Phoenix
A typical day in my life is…
never the same! In the world of a nonprofit startup with many stakeholders, we are constantly working to scale and prioritize our efforts and effectiveness in leading a community initiative within workforce. Every day is unique and could be full of meetings and presentations with key and potential stakeholders or with soon to be users of our platform, or strategizing about how we can enhance the platform to better meet the needs of our local region. We are a part of many coalitions and collaborative organizations in the community and connect into all of them so that we can effectively serve our community workforce on an ongoing basis. Having a team of such amazing and dynamic individuals makes every day so interesting and joyful!
I was born…
in Indianapolis, Indiana and came out west to attend The University of Arizona for my undergrad.
My favorite thing about Arizona…
is being able to see the sun 98% of the time, the great amount of outdoor activities possible all year around, and the ability to experience Northern Phoenix and the desert with just a few hours' drive. I love the unique culture and exploding arts and food scene! There is also so much potential to start a business or relocate one in Arizona. To say there is opportunity would be an understatement. 
I'm listening to…
folk and jazz to ambient and classic rock. I love all types of music really, it depends on my mood.
My family…
is mostly, all back in Indiana and is 100% Greek. I had a very traditional upbringing for a Greek-American Midwesterner and wouldn't trade it for the world. I am very close to my family!
If I could have dinner with anyone, it would be…
Oprah Winfrey.
One thing I cannot live without…
my friends and family.
When I was younger, I wanted to be…
MacGyver, however there was no Pipeline AZ to show me the pathway to that!
I'm inspired by…
creativity and uniqueness in people as everyone has a purpose and place in life!
The one person who motivates me is…
John McCain, he was an incredible role model and Arizonan that had the most amazing love for our state and the country and it was evident in everything he did and how he conducted himself. His legacy will live on and always be a beacon of possibility that no matter what you believe, you can be inspired by his integrity and conviction in character.
If I could change anything in the world, it would be…
the ability for EVERYONE to have level playing fields and choices in life, no matter where you are or who you are.
The perfect day would be…
an adventure, likely traveling in a foreign land with my favorite people.
My first job was…
lifeguarding and working at the front desk of a real estate office, during the same summer/fall. Both were completely different jobs and both taught me a lot about how to care for people and be a servant leader.
My favorite escape…
is traveling, yoga or a good book; either way it requires my brain to be engaged in exploration of observation.
My life story…
is one that keeps getting better because of the amazing humans I meet and interact with every day. I love storytelling in general, and love to understand how people got to where they are today and where they are going. People are fascinating to me.
I'm currently working on…
a project that allows me to use my love of living a purpose-driven life and helping others through technology.
Always…
treat others with respect.
Never…
react in the moment.
Favorite Quote…
my dad was a football coach so I've always loved his, and of course Vince Lombardi's quote "People who work together will win, whether it be against complex football defenses, or the problems of modern society."
Biggest Dream…
to one day live abroad.
My Pet Peeve(s)…
close-mindedness.