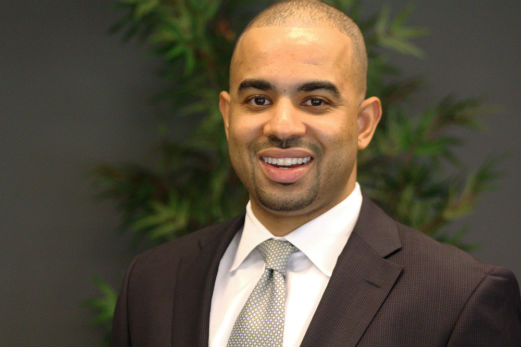 Name: Justin Bayless
Age: 28
Title: Chief Executive Officer, Bayless Healthcare Group
Married/Single: Single
Kids: None
Live: Phoenix
Phoenix Born & Bred. Educated in the South but with a New York State of Mind. Many people associate the Bayless name to either the former grocery store AJ Bayless, former Secretary of State Betsey Bayless, and even my younger brother, Jerryd Bayless, who plays for the Memphis Grizzlies. I plan on making my company, Bayless Healthcare Group, the most relevant and known "Bayless" name in households in Arizona.
I was born…
at Good Samaritan Hospital as a product of two clinicians. My mother is a Masters in Counseling and My Father is a Psychologist. I chose the path not followed in my family and elected Accounting, Finance and Economics to study in college. Today, My father, Dr. Brad Bayless, and my pediatrician growing up, Dr. Duane Wooten, are my two business partners and I have an office located across the street from the same hospital I was delivered at in 1984.
My favorite thing about Arizona…
Is that there is still a world of opportunity, cost of living is reasonable compared to most metro cities and we have the best golfing weather in the country.
I'm listening to…
June 2013- Kanye West, J. Cole, Wale and The Dream.
My family…
I like to think I have two families- my blood family both here in Arizona and Georgia as well as my work family. I spend a lot of time with my team at the office and they are all considered an extension of my family.
If I could have dinner with anyone, it would be…
Martin Luther King Jr (A fellow Morehouse College Alumni).
One thing I cannot live without…
My blackberry…the new Q10 specifically…everyone gave up on RIM but I have always been a "crackberry" user…its extremely efficient.
When I was younger, I wanted to be…
A businessman. At nine years old I began going to work with my father in a suit. I always loved dressing like a professional and being in a professional environment from an early age.
I'm inspired by…
Those who challenge the status quo and look to change the world in order to leave their mark and make a difference.
The one person who motivates me is…
My family motivates me- Everyone in my immediate family including my mother, father and brother all are very successful in what they each do and it motivates me to do better and work harder.
If I could change anything in the world, it would be…
Our current public and private healthcare system in this country.
The perfect day would be…
A round of golf somewhere with an ocean breeze and cigar…
My first job was…
At Bayless Healthcare in 1993 as an office assistant.
My favorite escape…
The Movies! I actually am a huge movie buff and frequently visit the Esplanade 14 movie theater.
My life…
Is very fast paced and a roller coaster at times. Being a young entrepreneur and executive with a growing company, I have to be extremely flexible and patient which is difficult at times.
I'm currently working on…
Creating a best in class integrated healthcare delivery model including Medical, Behavioral, Dental, Nutritional, and other health services into one centrally located facility to serve individuals and families from infancy to older adulthood.
Always…
Work Hard and "Find A Way"!
Never…
Quit…and always give your all no matter what the circumstance to the point that you can't give anymore. Second place is the first loser.
Favorite Quote…
"Champions are made from something they have deep inside them-a desire, a dream, a vision. They have to have the skill, and the will. But the will must be stronger than the skill" – Muhammed Ali.
Biggest Dream…
To one day have the ability to change the lives of millions of people.
My Pet Peeve(s)…
Less than sanitary conditions, messy spaces, and laziness…

Click here to order a Trendsetters wall plaque.