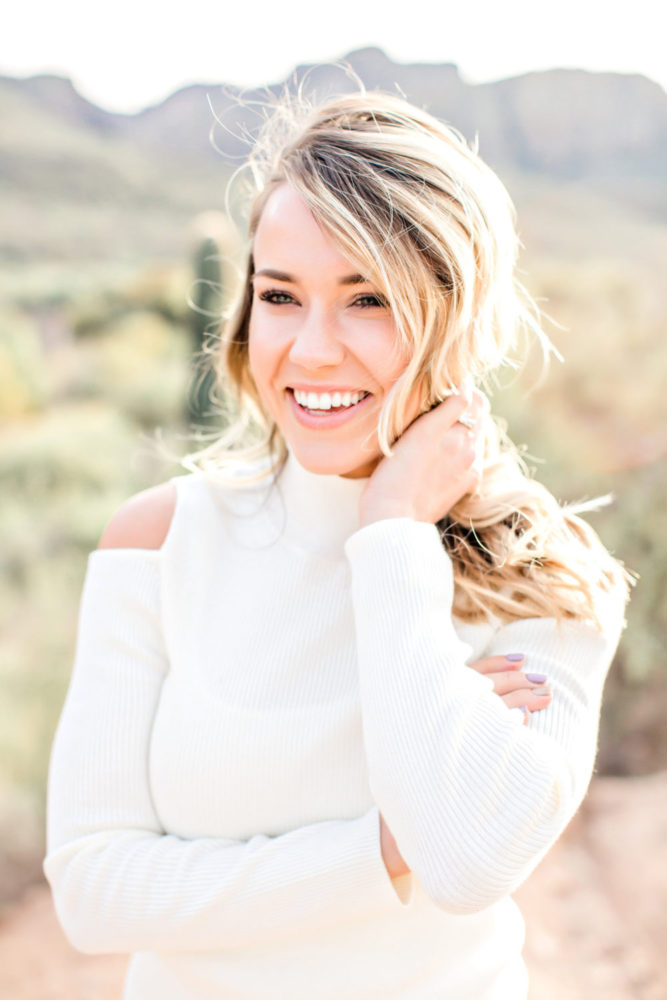 Name: Jenny Magnatta
Age: 30
Title: RN, BSN, Advanced Nurse Injector
Married/Single: Married
Kids: 3-year-old daughter(Charli), and 2-year-old son (Michael) 
City you live in: Scottsdale
A typical day in my life includes…  
getting the kids ready for daycare, rushing to the gym, then finally getting to work. After work, it's making dinner and trying to spend some last-minute time with the kids.
I was born…
in Oklahoma City, Oklahoma.
My favorite thing about Arizona…
the lifestyle, it's so easy and laid back. The weather is beautiful and the sunsets are to die for!
I'm listening to…  
definitely a Spotify playlist, right now it's "Just Smile" which includes Ziggy Marley, Soja, Sublime and The Green. I almost always have music playing and my variety is scattered from gangster rap to country. 
My family….
is a little dysfunctional, lol but they're my everything. We're loud, outspoken, and very honest with one another. I find normalcy in my husband and so thankful I'm married to someone with such great morals.
If I could have dinner with anyone, it would be…
my grandparents, who died when I was a baby. I really would love to just hang with them for a few minutes.
One thing I cannot live without…
CrossFit. It keeps me grounded and helps me relieve stress.
When I was younger, I wanted to be…
a doctor — I came close. I prefer to be a nurse anyway because we spend more time with our patients. 😍
I'm inspired by…
all men and women who have faced adversity, mostly those who have become great leaders because of it.
The one person who motivates me is…
my husband, he's such a good guy and makes great decisions. He always is pushing me in the best direction! 
If I could change anything in the world, it would be…
child abuse/neglect. It just wouldn't exist at all. I am hoping to become a foster parent in the near future, maybe I can make even a small difference.
The perfect day would be…
waking up on the weekend with breakfast in bed followed by a whole day of only family time with no chores and no laundry.
My first job was…
a grocery bagger at Smith's. I mostly was out pushing shopping carts in from the parking lot.
My favorite escape…
Canada in the summer. My family had a cabin there growing up – endless hiking, boating, fishing, and NO tv!
My life…
never slows down and is exhausting but I absolutely love it and wouldn't change a thing.
I'm currently working on…
renovating our second home in two years.
Always…
say please and thank you.
Never…
take life for granted. 
Favorite Quote…
"Life moves pretty fast. If you don't stop and look around once in a while, you could miss it." — Ferris Bueller. I actually have to remind myself and my husband of this often about our family time.
Biggest Dream…
doing "doctors without borders" (after my kids are out of the house).
My Pet Peeve(s)…
haters (can I say that?), when people don't hold doors for people behind them, or when people double park.