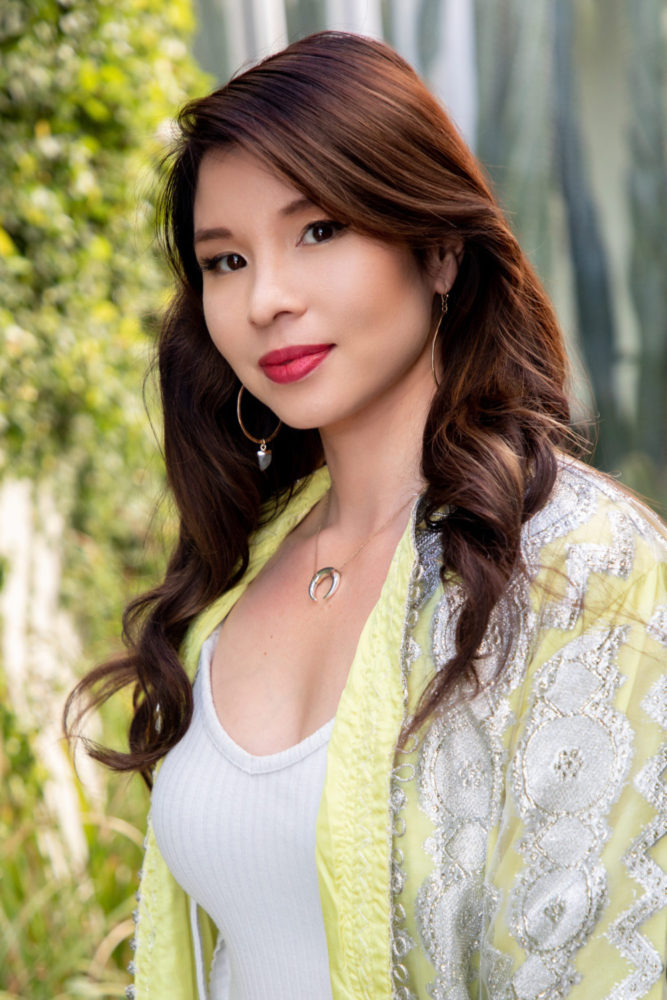 Name: Ellie Paget
Age: 32
Title: Recently I have been calling myself the Chief Officer of Disruption or a Hospitality Creativist of HomeSlice Stays. The normal CEO title has a tone that relates to it and within the Vacation Rental Management space, it is fun to promote a deep sense of fun and enjoyment for being unique.
Married/Single: married to my job
Kids: three of us – two boys under five, Ace and Gauge, and Amani due in June 2020.
City you live in: Scottsdale
A typical day in my life includes…  
quarantine and chill. No, really it's being now a mom, housekeeper, business owner, and all the other things. However, it has never been better.
I was born…
in Kaoshiung, Taiwan. I am part Irish on my dad's side and have dual citizenship from my dad as a green beret.
My favorite thing about Arizona…
the sunsets and starry nights. I have lived in Seattle and D.C. majority of my life so it's so wonderful to see the stars every night.
I'm listening to…
Fiona Apple's new album. Totally controversial and intense, like me.
My family…
my older brother Nicholas and sister Annemarie are Sicilian and they are amazing. We have a whole entourage of incredible kids, I'm very blessed.
If I could have dinner with anyone, it would be…
my dad just one more time.
One thing I cannot live without…
my phone, seriously I have it glued to me.
When I was younger, I wanted to be…
a chef! I did that.
I'm inspired by…
Kelly Werstler, an amazing designer with a glamorous, eclectic, and sophisticated style.
The one person who motivates me is…
currently, it's so many amazing business owners, thriving and churning that cream into butter.
If I could change anything in the world, it would be…
corruption. It's complete BS.
The perfect day would be…
my kids so happy and giving snuggles, a great workday of achievements, new prospects, and great food.
My first job was…
stagehand for my sister's event company.
My favorite escape…
camping, horseback riding, 4 x 4's, and rivers. I love to sit by rivers and stack rocks up in a zen-like fashion, it's so fun and relaxing.
My life…
is chaotic and utterly and totally crazy, but I manage to get my house clean everyday and workout. I have amazing friends, business acquaintances and I'm totally at peace with what there is next to achieve.
I'm currently working on…
Venture Capital fundraising.
Always…
prepare and get it done.
Never…
procrastinate too long or the opportunity is missed and you'll regret it.
Favorite Quote…
"It's the strongest swimmers who drown."
Biggest Dream…
being a developer.
My Pet Peeve(s)…
line cutting, so rude! Wait for your turn.
More about Ellie…
What's up HomeSlice?! I'm Ellie Paget, mother of three and founder of HomeSlice Stays, a best in class vacation rental management company that has properties coast to coast. HomeSlice Stays evolved from the saying and we love being able to connect almost instantly to our audience in a casual way. The properties we have are so unique too; everything on command and decked out with the best design, amazing views, or location or both. We really wanted to run with an all-star team and bring our A-game. We developed a design and marketing team to make sure we covered all the bases.