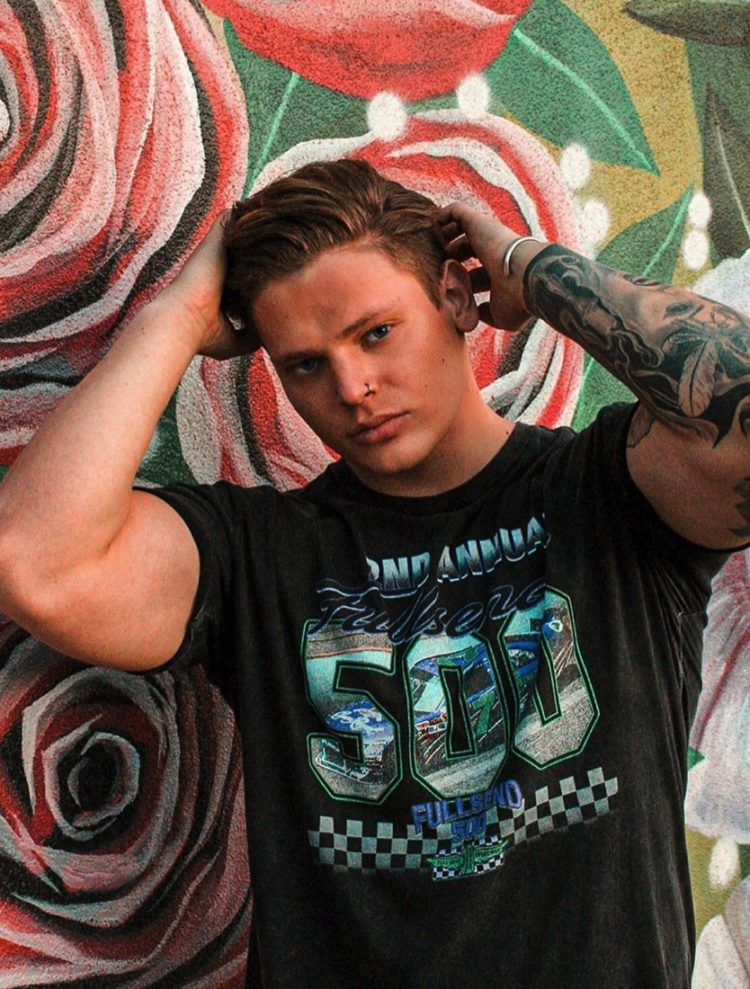 Name: Christian Jacoby
Age: 23
Title: Content Creator
Married/Single: Single
Kids: 0
City you live in: Tempe
A typical day in my life includes…
it usually starts with my little puppy, Mochi, waking me up with good morning kisses. She really loves her Dad, she would say it but you know, can't talk. I then make a fresh cup of Keurig coffee and engage on Instagram for a bit while brainstorming my day. I then write a to-do list of things I need to get done. By this time it's time for morning cardio, morning routine, and school. I currently go to ASU as a student veteran and so far I love the school! I like to spread my work during the day to make sure I utilize the most of it I can.
I was born…
in Marshfield, WI. Both of my parents are small town born and raised so its been nice to have both city and small town influences throughout my life.
My favorite thing about Arizona…
well, other than the weather I love the scenery. Being raised in Colorado I'm used to seeing mountains and I feel Arizona offers that beauty in a different perspective! Also, the amount of opportunity and ways to flourish here are incredible.
 I'm listening to…
as of now, I'm listening to a lot of singer-songwriter and alternative music. Currently, my favorite artists are Matt Maeson, Dermot Kennedy, and Def Leppard.
My family…
is very important to me, I have one sister and a step-parent on each side. Although I am not in a traditional family I feel our dynamic works very well. My dad lives in Castle Rock, CO. My mom lives in Wisconsin Dells, WI. While my sister lives in Dallas, TX. Also, given my time in the military I consider my friends my brothers and they are spread out across the U.S.
If I could have dinner with anyone, it would be…
Jordan Belfort, I mean who wouldn't want to hear the story of The Wolf of Wallstreet?
One thing I cannot live without…
maybe not a thing, but my dog is my everything and without her, my day doesn't feel complete.
When I was younger, I wanted to be…
oddly enough, I wanted to be a fashion designer. The odd part isn't the job itself, but the fact I went on to be an infantryman in the Army.
I'm inspired by…
my friends, I have a group of people I surround myself with who are all not only pushing themselves but in that we all push each other.
The one person who motivates me is…
Christian Guzman. He's an entrepreneur who owns some major companies in the fitness industry. He genuinely just started with a dream and made it his reality. He never gave up and always strived to be his best self, a true icon.
If I could change anything in the world, it would be…
stereotyping. I feel putting labels on people takes away individuality and being an individual is what makes you beautiful.
 The perfect day would be…
waking up in a new city/country and going out and finding the best coffee shop near me, then getting lost with no agenda taking pictures, and eating new food all day.
My first job was…
at 14 flipping burgers at Sonic, then my first big boy job was being an infantryman in the U.S. Army.
My favorite escape…
is on a rooftop anywhere with a view or by some peaceful water. If I can't find any of those, petting my dog eases my mind more than anything.
My life…
is something I'm just grateful to have. I'm happy where I'm at in life, I'm proud but never satisfied.
I'm currently working on…
several projects for 2020. Starting with expanding my brand, my website, vlogging, blogging and traveling. Everything is in fruition and I'm excited to see where this year is going to take me.
Always…
smile even if it's the hardest thing to do because once your body does something your mind will follow.
Never…
focus on hating yesterday because it's killing your opportunity for your ability to love tomorrow.
Favorite Quote…
"We'll figure it out." I tell myself this every day and actually have it tattooed on my knee to never forget.
Biggest Dream…
to wake up every day following my dream and pursuing my passions of creating content for myself and others. Finding a way to make my passion help others is my overall dream.
My Pet Peeve(s)…
people who are terrible drivers, close-mindedness, outdated generational views, racism, and overall ignorance.