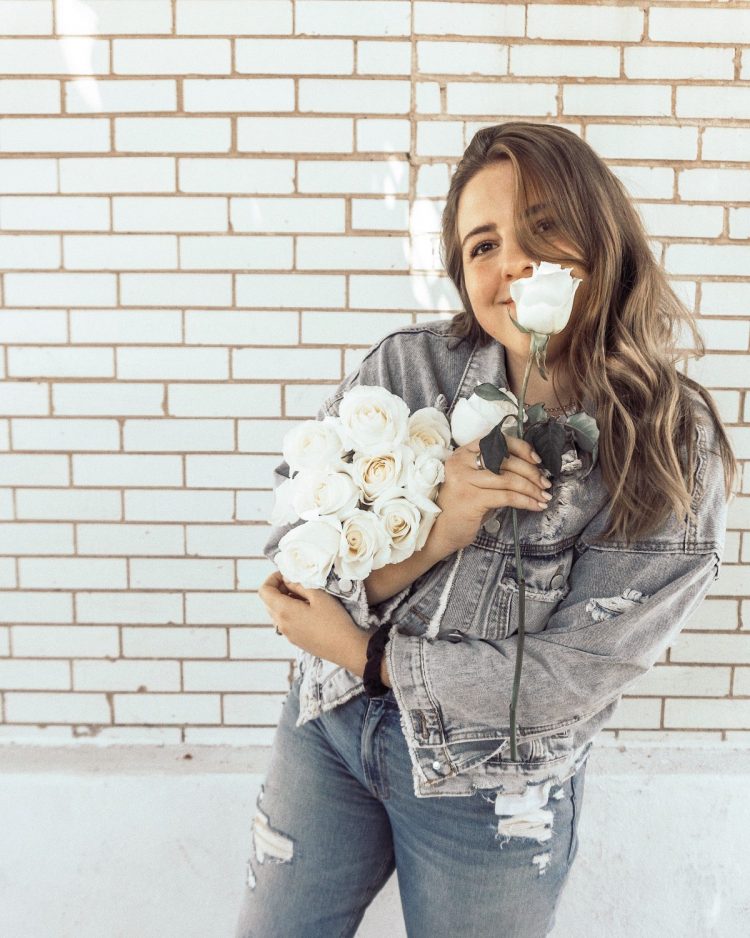 Name: Bethany Aroutunian
Age: 24
Title: Lifestyle Blogger and Content Creator
Married/Single: married
Kids: not yet, but hopefully within the next couple of years!
City you live in: Scottsdale
A typical day in my life includes…
I like to start the day off getting some coffee or tea and walking my dog with my husband. Then I'll usually do a morning devotional and drink a green juice. I work from home so afterwards I'll either head into my office at home or go work at a coffee shop. My day is usually pretty flexible which I love! After work I go to yoga or Cyclebar and then come home for dinner with my husband and pup 🙂
I was born…
in Pekin, Illinois. My family moved to Phoenix when I was three years old and I lived here until I was 18. Then I moved to Los Angeles for a few years and now I'm back!
My favorite thing about Arizona…
being so close to my family! All of my immediate family lives here so it's really nice to be close again after being away for a few years. Also you can't beat the sunsets and winter weather.
I'm listening to…
7 Rings – on repeat.
My family…
is everything! I'm so grateful for them. My husband is my biggest supporter and best friend. I have the best sisters who are always there for me and my parents are the most gracious, loving and hardworking people I've ever known.
If I could have dinner with anyone, it would be…
Jennifer Aniston. I just love her.
One thing I cannot live without…
lip balm! I take one everywhere I go. I use these giant chapsticks that look like glue sticks so people always make fun of them but I think they work the best!!
When I was younger, I wanted to be…
an actress!
I'm inspired by…
my parents. They're such hard workers and the best role models. They inspire me to do what's right, work hard, and love others fiercely.
The one person who motivates me is…
my husband. He always sees the best version of me. Whenever I feel down or discouraged, I talk to him and he motivates me to keep going and do my best.
If I could change anything in the world, it would be…
for us all to just love each other!
The perfect day would be…
staying at home all day with my husband and puppy, watching Netflix and eating lots of sushi and dark chocolate.
My first job was…
working part time at Michaels Craft Store when I was 16.
My favorite escape…
any beach anywhere 🙂
My life…
has its ups and downs just like everyone else's. I feel like I'm in a really good place right now and I'm just so thankful.
I'm currently working on…
investing a bit more in myself. I'm eating more whole foods, doing a little more yoga and making more time for the things I love to do.
Always…
working on being extra kind to both myself and others.
Never…
talk down to yourself or minimize your worth. You're so loved and you're doing great 😉
Favorite Quote…
John 13:34-35
Biggest Dream…
to be on Dancing With The Stars! Hahahaha, I promise I'm serious.
My Pet Peeve(s)…
probably when people chew loudly, it's just horrifying lol.