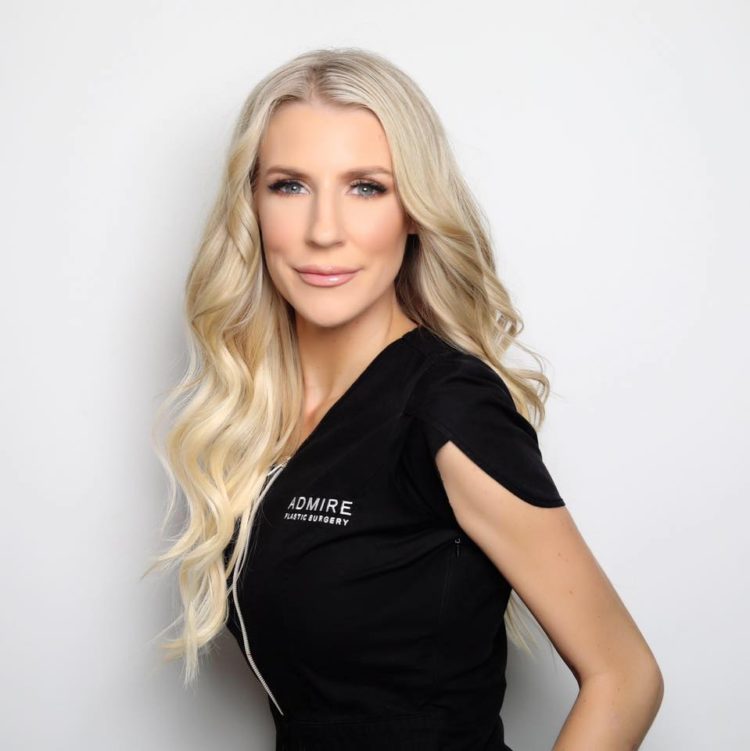 Name: Ashley Curtis
Age: 35
Title: Aesthetic Nurse Injector
Married/Single: Married
Kids: Two with one on the way!
City you live in: Phoenix
A typical day in my life includes…
beautifying my patient's with filler and Botox (and no, I don't enjoy poking you all with needles J), taking my kids to school, working out with my husband, and family time at night which typically includes a glass of vino.
I was born…
almost on Thanksgiving, November 25 in Virginia where I stayed through college.
My favorite thing about Arizona…
the WEATHER, though I try to leave as much as possible during the summer, I'll take it for the other beautiful months.
I'm listening to…
T. Swift (can't help it, love her).
My family…
includes my husband Matt who is a superheavyweight bodybuilder/trainer, Kingston – 6, Jaxton – 3, a baby girl coming soon, and our 12-year-old dog Moose who my husband rescued.
If I could have dinner with anyone, it would be…
my grandmother, so I could say my goodbyes and update her on my life as I didn't get to see her when she passed.
One thing I cannot live without…
Botox and wine, though I have restrained for the past 9 months while being pregnant, miss Botox more 😉
When I was younger, I wanted to be…
a nurse always, I love making people feel better about themselves and helping others.
I'm inspired by…
other injector's in my field that continue to educate and improve themselves. I will never stop learning the newest techniques and feel I can learn pearls from many. "If you are the smartest in the room then you are in the wrong room." – Confucius
The one person who motivates me is…
my husband, he always supports me and gives me advice.
If I could change anything in the world, it would be…
to end any childhood suffering.
The perfect day would be…
a tropical island with a Miami Vice on a boat with friends and family.
My first job was…
a clothing store called Rugged Wearhouse (basically Ross). Disliked every second of it.
My favorite escape…
a bubble bath.
My life…
is hectic, but I wouldn't change a thing.
I'm currently working on…
training programs for new injectors.
Always…
on the go.
Never…
stop.
Favorite Quote…
"The happiest people don't have the best of everything, they just make the best of everything."
Biggest Dream…
I'm pretty close to my dream life.
My Pet Peeve(s)…
people that don't put shopping carts away!