Name: Lauren Shirley
Twitter: @_laurenshirley
Instagram: @laurenshirley_
Age: 24
Title: ASU Grad Student / Future Sports Broadcaster
Married/Single: Single
Kids: None but want them!
City you live in: Scottsdale
A typical day in my life includes… COFFEE always, working out, listening to music or a podcast, face-timing all my Canadian peeps, usually school or work, cooking a yummy meal, and ending it on some form of reality TV or whatever game is on.
I was born… in Vancouver, Canada,
My favorite thing about Arizona… nature and weather plus all the fun events that happen here.
I'm listening to… rap or country no in between yeehaw.
My family… means the absolute world to me.
If I could have dinner with anyone, it would be… Ryan Reynolds and Blake Lively I think you would be laughing non-stop.
One thing I cannot live without… right now, my blue light glasses since we are all remote on screens lol.
When I was younger, I wanted to be…a fashion designer
I'm inspired by… my best friends- we have each other backs for life and my dog she lives her best life.
The one person who motivates me is… my mom and dad they always push me to be the best version of myself.
If I could change anything in the world, it would be… people just being nice and accepting of others. Unrealistic standards need to go.
The perfect day would be… getting coffee and a work out in, then going to the beach and having sushi and drinks for dinner with a funny movie inside.
My first job was… working at a waterpark at 15.
My favorite escape… going to the beach or out in nature where you can see the starzzz.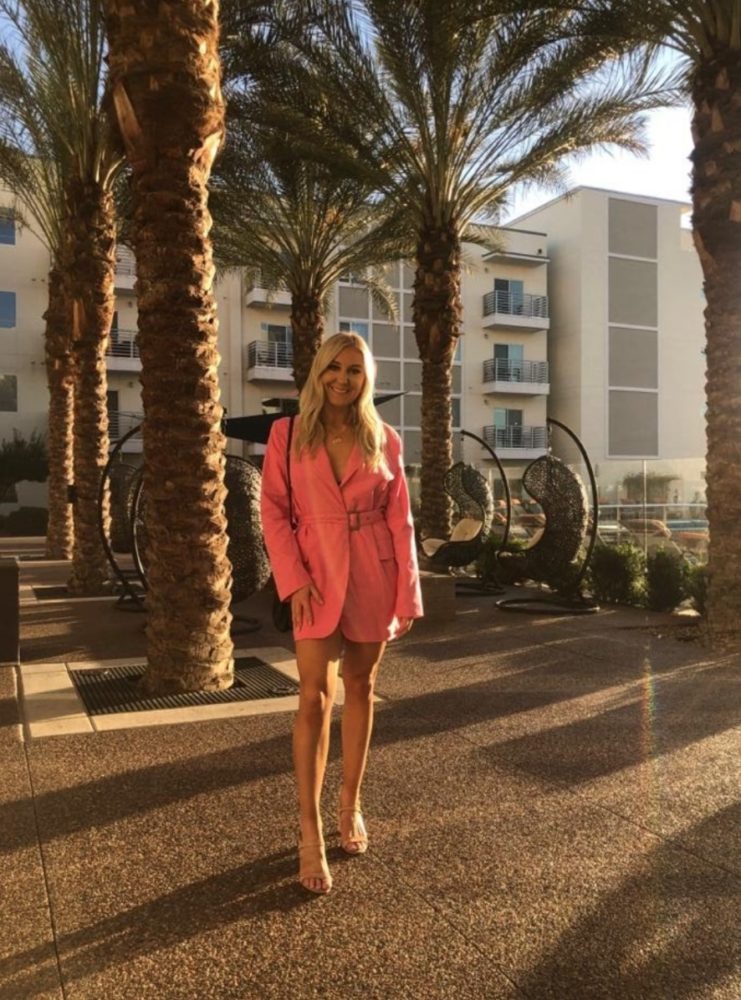 My life… is a lot of "that would happen to me's" hahaha
I'm currently working on… finishing my Master's!
Always… try and see the silver lining in a situation.
Never… regret being yourself.
Favorite Quote… If you can't beat fear just do it scared – Glennon Doyle Melton
Biggest Dream… to travel the world- so much to see!
My Pet Peeve(s)… is when people tap their pens when you're trying to work….so distracting!!
More About Lauren Shirley:
A Canadian living in an American world. Avid sports fan. Taco and margarita lover. Beach girl at heart with a bad case of the travel bug.