Name: Dawson Barrett
TikTok: @dawsonmofficial
Twitter: https://twitter.com/dawsonmofficial
Facebook: https://www.facebook.com/dawson.barrett.50
Instagram: https://www.instagram.com/dawsonmofficial/
Website: https://www.dawsonmfitness.com/
Age: 20
Title: Personal Trainer / Fitness Clothing Designer
Married/Single: Single
Kids: None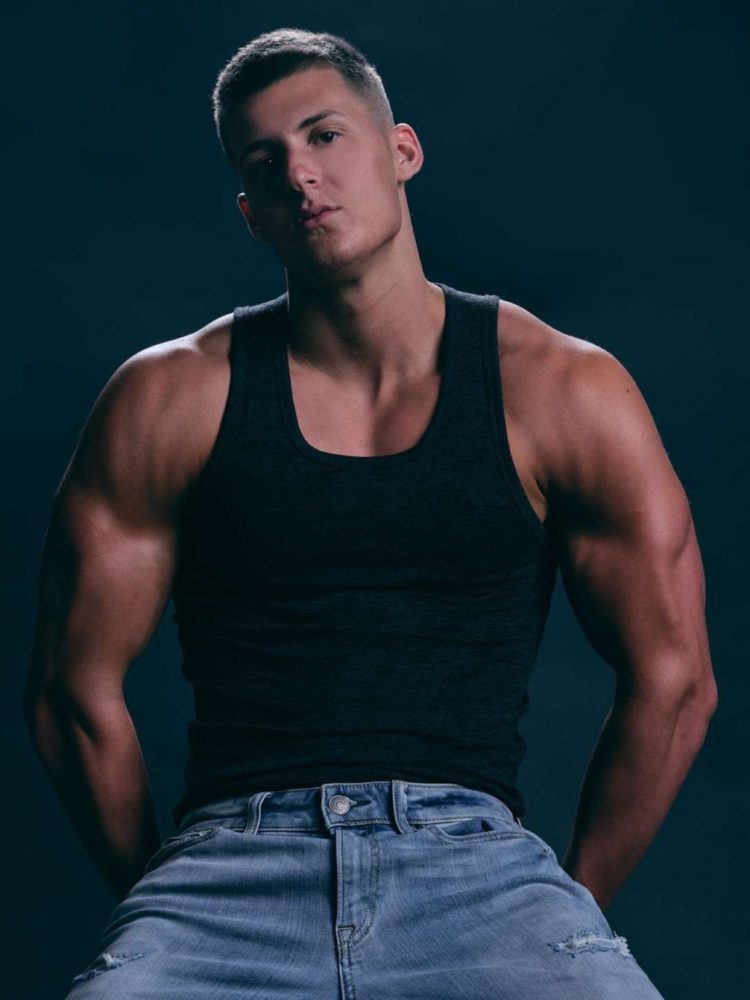 City you live in: Phoenix
A typical day in my life includes… working out, responding to clients, and filming new content daily!
I was born… in Ridgecrest, California.
My favorite thing about Arizona… is the peaceful scenery.
I'm listening to… rap music.
My family… includes my little sister Alaina.
One thing I cannot live without… is the gym!
When I was younger, I wanted to be… a lawyer.
I'm inspired by… the failures I've faced before I was successful.
The one person who motivates me is… my mom.
If I could change one thing in the world, it would be… more love, less hate.
The perfect day would be… the gym (duh), getting a massage, and hiking on an adventure.
My first job was… working at a Subway.
My favorite escape… the gym (duh).
My life… I live to inspire others every day of my life, and I have multiple businesses that I work on outside of my five social media platforms that I am big on.
I'm currently working on… revamping my brand and pushing my online coaching, also moving to Los Angeles in a year.
Always… love yourself.
Never… be jealous of someone else's success or compare yourself to others.
Favorite Quote… "All of our dreams can come true if we have the courage to pursue them."
Biggest Dream… to make a positive impact on today's world and leave my mark.
My Pet Peeve(s)… when individual's bully others.
More About Dawson Barrett:
I am a 20-year-old published fitness model I have been featured on Bravo TV. I am an influencer on TikTok with 1.2 million followers as well. I also
promote a lot of body positive and anti-bullying in my content. Lastly, I own
a fitness clothing brand named @coresthetix.