Title: Chief Operating Officer
Married/Single: Single
Kids: 1
City you live in: Scottsdale
A typical day in my life includes…an exceptional day at the office, a good work-out, and spending time with my daughter and fur babies.
I was born…in Phoenix, AZ.
My favorite thing about Arizona…the springtime when anything outdoors is fun.
I'm listening to…classic hip hop however last week it was r&b. It definitely changes with my mood.
My family…is small but full of LOVE.
If I could have dinner with anyone, it would be…The one and only Snoop Dogg
One thing I cannot live without…lip gloss.
When I was younger, I wanted to be…a teacher.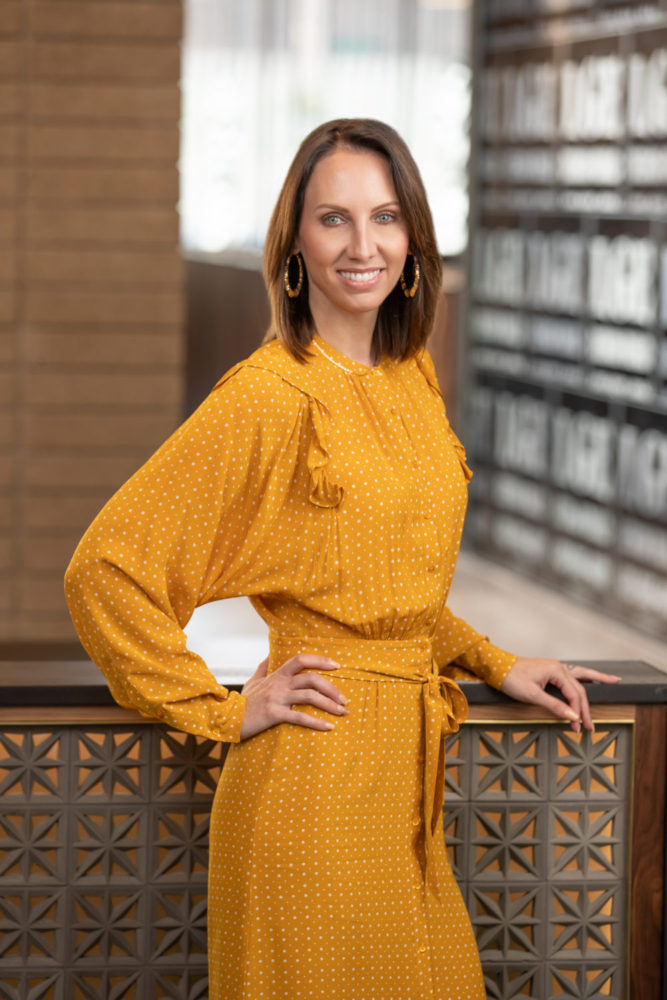 I'm inspired by…vulnerability and the strength it brings, a genuine smile, emotional growth, and the power behind the change.
The one person who motivates me is…my daughter
If I could change anything in the world, it would be…the elimination of hate. Can you imagine a world full of love?!
The perfect day would be…laying on a beautiful beach in perfect weather, with my daughter & a fruity drink in hand.
My first job was…Footlocker.
My favorite escape…snuggled up alone with good music. It allows my mind to wander, time for self-reflection, dreams, etc.
My life…a worthwhile journey that I am excited to continue on.
I'm currently working on…the design and remodel of my dream home.
Always…remember you are worth it.
Never…take no for an answer.
Favorite Quote…" On the other side of fear changes and on the other side of change is growth." It's something I say often.
Biggest Dream…just to be happy. 😊
My Pet Peeve(s)…when actions and words aren't aligned.
More About Carrie Masters:
Carrie Masters believes in people. Driven by empathy, she has a natural ability to identify talent and put them in roles where they will thrive. Masters responded to an ad to be a receptionist at LGE more than 17 years ago and has been a force of change, culture, and charity ever since.
Masters worked as a receptionist, then quickly transitioned into the executive assistant role for David Sellers. Her forethought and detailed planning made her the perfect candidate to become the office manager. She has also worked as LGE's human resources manager before being promoted to Chief Operating Officer.
Today, she acts as a trusted advisor to David E. Sellers, as well as an excellent leader to her team. She ensures the internal LGE team stays motivated, connected and empowered in their roles. Her philosophy is to coach people by focusing on their natural abilities. By encouraging empathy and integrity in everyone around her, Masters has guided a number of HR, Administration, and Marketing team members to successful and fulfilling careers.
Masters has also played an integral role in the David R. Sellers Foundation. Launched in 2015, the foundation donates to various charities throughout the year in an effort to support the community and make genuine connections to the people in it. Masters is most proud of the impact the Foundation has made on those who need it most here in Phoenix.
Outside of work, Masters is most proud of her daughter, whom she loves watching turn into a beautiful and intelligent young woman.