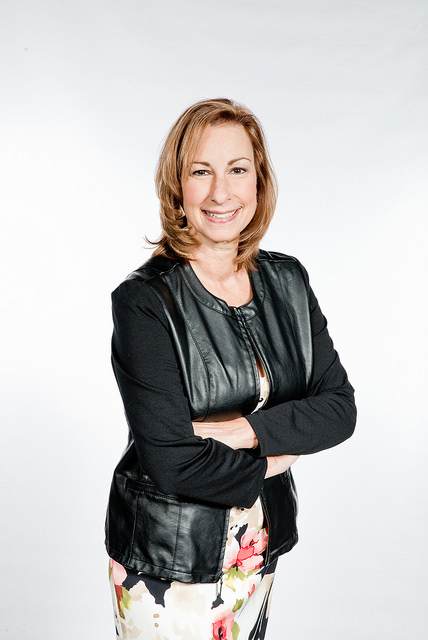 Name: Susan F. Moody
Age: Perfect
Title: Co-Founder, Starshine Communities, Inc.
Married/Single: married
Kids: 2
City you live in: Buckeye
A typical day in my life includes…
rising early to take a stroll with my dog (she is more curious about the neighborhood than getting her exercise!). Then I knock out some work "stuff" before heading to office and on to meetings, marketing and mentoring of Starshine Communities and our members. Back home for dinner and catchup with my hubby, then settle in for a wine chat with a close friend. End of day walk with Lady A then off to bed to do some reading before falling asleep.
I was born…
in Encino, Calif. into an Italian, Catholic patriarchal family with 3 brothers. I was considered a "feminist" even in my early years!
My favorite thing about Arizona…
Sedona. Being by the creek refreshes my soul and nourishes my spirit.
I'm listening to…
the sounds of silence. Between the noisiness of the world and the noisiness in my head, I enjoy my quiet times.
My family…
means the world to me. Staying in touch and a part of their lives, despite not living in the same area, is a top priority.
If I could have dinner with anyone, it would be…
my ancestors. I would love to hear their stories – I am intrigued with what attributes get unknowingly passed along through the gene pool.
One thing I cannot live without…
my down time.
When I was younger, I wanted to be…
a teacher. In my role at Starshine Communities I feel like I have achieved that goal.
I'm inspired by…
simple acts of kindness.
The one person who motivates me is….
Oprah. I like how she was able to transition her business and open the discussion that there is more to life than just fame and fortune. She has made it more acceptable to be your authentic self and acknowledge that it is ok to have faith in "something more" through her Super Soul Sunday series.
If I could change anything in the world, it would be…
to instill self-confidence in others at an early age. When you are comfortable and confident with who you are, there is no need to put down others to make yourself feel better.
The perfect day would be…
sitting by the creek with my girlfriends, enjoying a glass of wine and sharing the current chapter of our lives.
My first job was…
being the "Golden Girl" at McDonalds. I was the one that gave the tours, birthday parties and PR.
My favorite escape…
the Love Shack on Oak Creek.
My life…
is continually evolving. I loved roller coasters as a kid and being a serial entrepreneur is like riding on a roller coaster on a daily basis.
I'm currently working on…
scaling our Starshine Communities business to reach and support more female entrepreneurs in achieving their definition of success.
Always…
make time to take care of YOU.
Never…
stop believing that you have everything you need inside of you to become the person you want to be.
Favorite Quote…
"Choice, not chance, determines your destiny" – Aristotle.
Biggest Dream…
to inspire women to believe in their personal power to create a successful business and live a meaningful, fulfilled life.
My Pet Peeve(s)…
the transition from personal engagement to online engagement. Seeing a group of friends or a family sitting together and no one is speaking; instead they are texting.