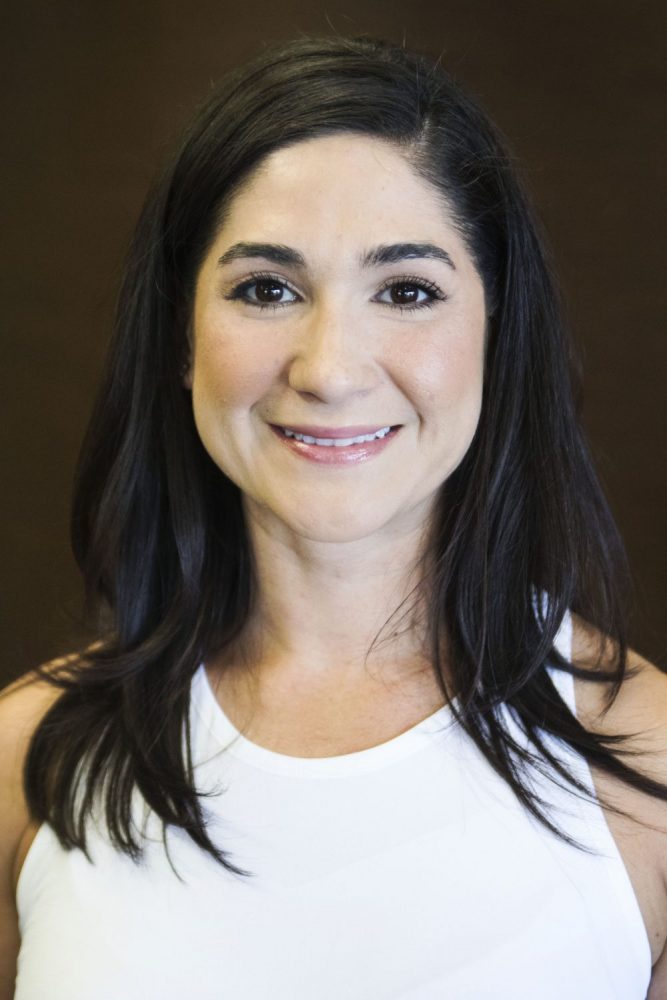 Name: Stefannie Delamora
Age: 38
Title: TriCore Owner & Founder
Married/Single: Single
Kids: I have a 20-year-old daughter who is a junior in college, she is currently studying abroad in Rome for the semester and loving it!
City you live in: Phoenix
A typical day in my life includes…
jumping out of bed, eager to start my day with a Crossfit workout. After a morning full of self-care, I'll head over to TriCore and train anywhere from five to eight clients during the day, along with coaching group classes and constantly building the dynamic TriCore community.
I was born…
destined to make big moves and create impactful change. At my core, I want to educate the world on how important physical movement is and express how crucial it is to live a happy, healthy and well-rounded life.
My favorite thing about Arizona…
is the great outdoors! I love the beauty of the desert, and I wouldn't say I LOVE the heat but I definitely don't mind it. Arizona has my heart and the weather allows me to explore year-round.
I'm listening to…
every genre of music! In my industry we listen to music almost every second of every day, it's what keeps us and our clients moving. I love everything from jazz, hip-hop, rock and even French music. If it has a good beat, I usually find myself getting lost in it. Music is a big motivator for me.
My family…
means the world to me! When you have parents who have supported you from day one and an amazing daughter who is growing up to be a beautiful young woman, what more could you ask for? I wouldn't have made it to where I am today without their love and support.
If I could have dinner with anyone, it would be…
Michelle Obama. One of the strongest, smartest and most inspiring women on earth – how could I pass up a dinner date with her?
One thing I cannot live without…
coffee, hands down.
When I was younger, I wanted to be…
an entrepreneur. My first business was as an artist, I started making airbrush t-shirts at 14-years-old and would sell them for profit. I guess I've been an artist my whole life – after all, movement is its own art form.
I'm inspired by…
my Pilates mentor Wendy LeBlanc. She is such a free spirit as well as an inspiring teacher. I've always looked up to her. She is not afraid of new challenges, she simply commits and doesn't look back – I love that about her!
The one person who motivates me is…
my daughter. She is my everything and the reason why I work nearly 14-hour days to support her and her endeavors. She already has plans to open her own business someday, which makes me a super proud mom!
If I could change anything in the world, it would be…
physical education programs in schools. I want everyone to learn and truly value the benefits of movement.
The perfect day would be…
waking up without an alarm, enjoying a good cup of joe, spending time with friends and ending the day with a hike!
My first job was…
as an artist. I started making airbrush t-shirts at 14-years-old and would sell them for profit. I was a very ambitious and creative teenager!
My favorite escape…
is driving up to Sedona. Every few months I travel up north and I swear it's a little piece of heaven up there. The trails and vibe is something you can't find anywhere else.
My life…
is a dream. I wake up every day loving what I do, ready to inspire others to be the best versions of themselves. I get to be the champion and cheerleader for my clients and friends' wins, you can't beat that!
I'm currently working on…
opening up the first official studio location of TriCore, a unique unification of cardio, weights, movements, pilates and more, designed to enhance endurance, strength and mobility all in a fun, motivational group environment with great people.
Always…
I'm always moving. In the gym, outside – you name it!
Never…
I rarely ever take time off…only because I love my job THAT much!
Favorite Quote…
"I am deliberate and afraid of nothing."- Audre Lorde
Biggest Dream…
to grow the TriCore brand and have up to five new studios within the next three years. Watch out world!
My Pet Peeve(s)…
laziness…I'll leave it at that 🙂
More about Stefannie…
The brains – and brawn – behind TriCore, a top-notch fitness and Pilates studio slated to open this year in Central Phoenix, Stefannie Delamora dedicates herself not only to her craft, but to educating the next generation of fitness-industry trainers and standouts.
A one-time owner of Scottsdale's delaFIT, Stefannie now dedicates her considerable talents exclusively to TriCore, a program she developed following a nearly 20-year career in massage therapy, Pilates and personal training. The revolutionary fitness program combines aspects from all three practices, and it has exploded in popularity to the point that she now has plans to open up to five new facilities bearing its name within the next three years.
In addition to holding certifications from the National Academy of Sports Medicine, Crossfit, USAW Olympic Weightlifting and Pilates Method Alliance, and serving as one of the local health and wellness industry's most innovative, enthusiastic minds, Stefannie has increasingly adopted a mentorship role, aiding others in their efforts to break into the fitness field. From allowing trainees to shadow her during her classes and training efforts to developing her own Pilates-specific education program, she's an undeniable asset to the Valley's increasingly health and wellness-conscious community.