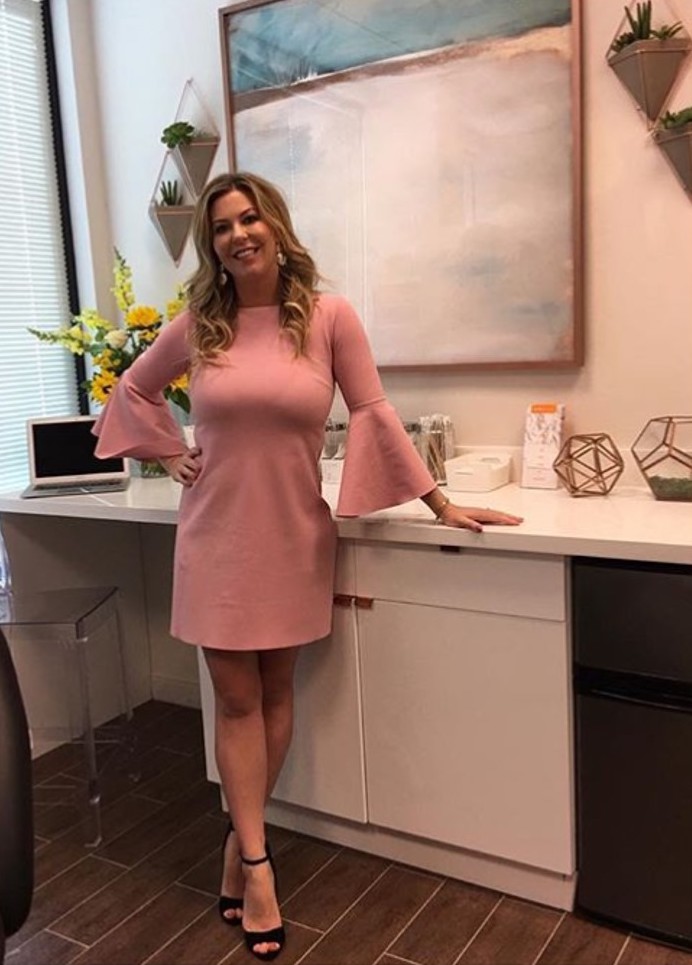 Name: Sarah Quinn
Age: 35
Title: Owner/Nurse Practitioner at Arcadia Wellness Center
Married/Single: Married
Kids: 2
City you live in: Phoenix in the Arcadia District
A typical day in my life includes…
rushing the kids off to school, going in to the office to see patients. Afternoon is either sports, gymnastics or a kid playdate.
I was born…
in Tucson.
My favorite thing about Arizona…
it's such a unique state. I love the ability to hike, go to the lake and snow ski!
I'm listening to…
I'm so bad with music it is embarrassing. I'll typically catch up on the news listening to NPR if I'm by myself in the car. Or Kidz Bop Radio if I have my kids with me.
My family…
we love to do things together. The kids are still young so they still like to be with us! Yeah! How long will this last!?
If I could have dinner with anyone, it would be…
Melinda Gates or Amal Clooney.
One thing I cannot live without…
my computer. I take it everywhere I travel and use it every day.
When I was younger, I wanted to be…
a Nurse Practitioner. My mom is a Nurse Practitioner and seeing her help people gave me the desire to do the same. So you can say I'm living my childhood dream!
I'm inspired by…
I'm going with my mom again on this one. See above 😉
The one person who motivates me is…
my husband. He is so encouraging and always knows the right things to say to motivate and inspire me.
If I could change anything in the world, it would be…
to have peace. It is so scary to go do anything now a days, I hate that my kids will have to live in such a dangerous world.
The perfect day would be…
in Bora Bora laying on the beach with nothing to do.
My first job was…
working at my dad's office answering the phone. I was in middle school and would help during the summers.
My favorite escape…
I love to travel. My favorite escape is the LAX international terminal right before a big trip across the world.
My life…
is wonderful. I am busy and happy.
I'm currently working on…
growing my business, Arcadia Wellness Center, making it the leader in cutting-edge treatments and wellness care in all of Arizona.
Always…
go the extra mile and keep trying.
Never…
be rude to anyone!
Favorite Quote…
"Success is not final, failure is not fatal: it is the courage to continue that counts" – Winston S. Churchill.
Biggest Dream…
have my children grow up to be good people and have Arcadia Wellness Center continue to grow and excel.
My Pet Peeve(s)…
when people chew gum loudly – drives me NUTS!