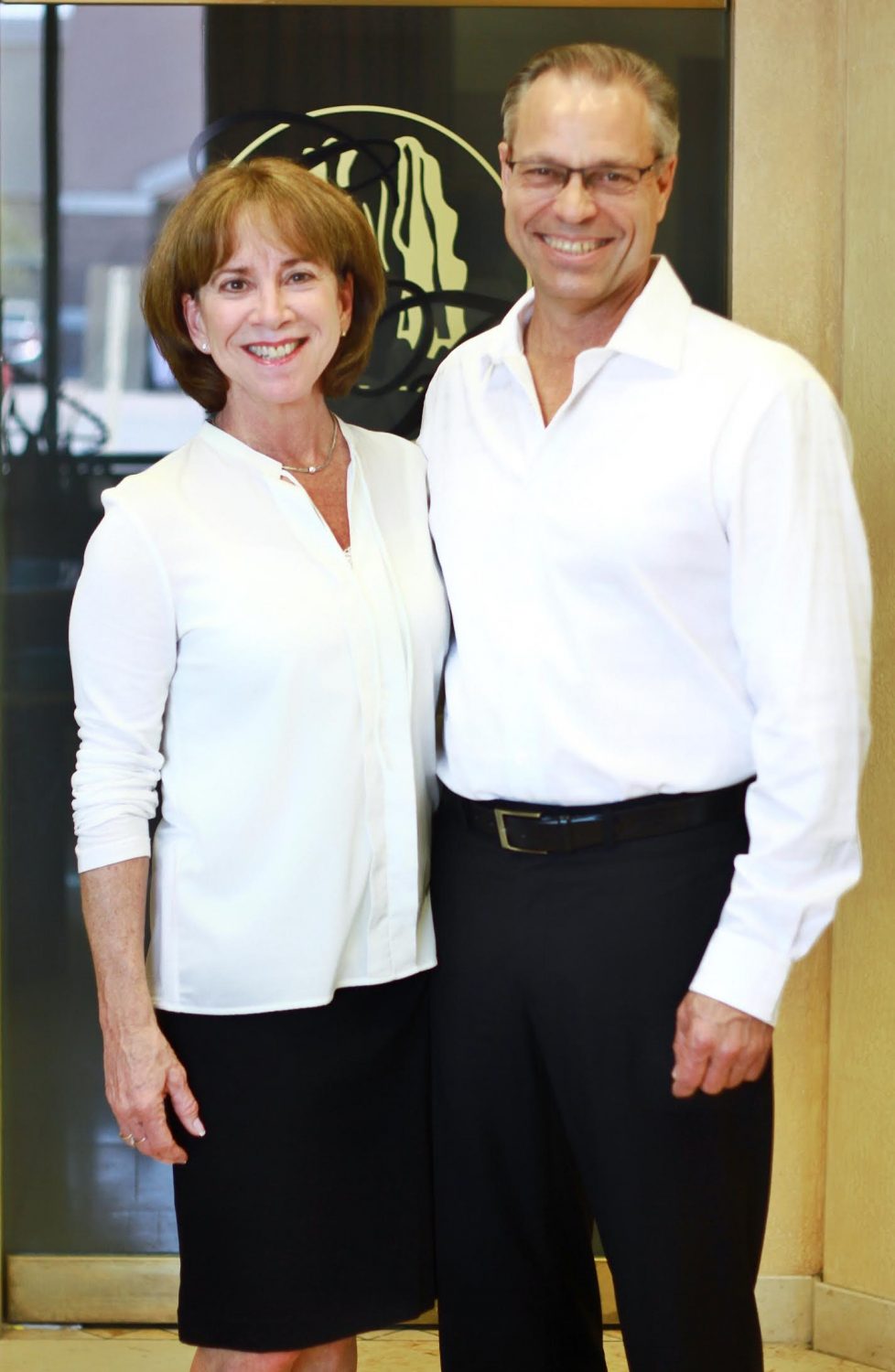 Name: Nancy Fromm & Karl Bode
Age: 56 & 58
Title: Co-Owners of Livin' Lighter Non-Invasive Body Contouring
Married/Single: Engaged
Kids: Nancy: 2 daughters ages 26 & 28. Karl: 1 son age 14
City you live in: Gilbert
A typical day in our life is like…
a constant stream of comedic moments. We both enjoy having fun and we weave humor into everything from work to morning coffee in our backyard.
We were born…
Nancy: Gary, Indiana
Karl: Honolulu, Hawaii
Our favorite thing about Arizona…
we can be outdoors all year round.
We're currently listening to…
Thievery Corporation. We gave up cable TV five years ago for streaming media. We use our TV to stream Pandora and listen to a variety of music from jazz to adult alternative to 60's rock.
Our family…
Nancy: We get together once a month, all 25 of us to celebrate birthdays and catch up on the latest family news.
Karl: My family all lives in Upcountry Maui, where we grew up on the northeastern slope of Haleakala Crater. I head back to Maui every 2-3 years to visit and rarely make it to the beach.
If we could have dinner with anyone, it would be…
each other.
One thing we cannot live without…
water.
When we were younger, we wanted to be…
Karl: I wanted to be a pilot and even got accepted into Embry Riddle Aeronautical College. However, I opted to not attend and ended up joining the Army.
Nancy: near my sister Sandy in Phoenix. My dream came true in 1977!
We're inspired by…
motivating content. We both enjoy reading motivational books and listening to audio books while we are on long drives or working out.
The person who motivates us is…
our Dads. Nancy's father is 94 and drives a 2015 red Camaro. Karl's dad is 84 and lives in Prescott Valley and still enjoys operating a backhoe.
If we could change anything in the world, it would be…
removing negativity and greed and teaching our kids that they have the power to achieve greatness.
The perfect day would be…
relaxing in the peace and tranquility of the Arizona high country with a great book. We are fortunate to have several places in northern Arizona to do just that.
Our first job was…
Nancy: Telephone Solicitor
Karl: a job called "Hoe-hana" which basically meant digging weeds in the pineapple fields of Maui working for the Maui Land & Pineapple Company – now joined to the remnants of Maui's history.
My favorite escape…
the solitude of the Arizona high country.
My life…
Karl: is a series of magical cosmic events that never cease to amaze me.
Nancy: is damn near perfect!
I'm currently working on…
Karl: spiritual growth and understanding the nature of the soul.
Nancy: always bettering myself.
Always…
tell your children and the people who are important to you how much you love them.
Never…
Karl: leave the toilet seat up.
Nancy: go to bed angry.
Favorite Quote…
Karl: None of us is smarter than all of us together.
Nancy: the biggest room in the house is the room for improvement.
Biggest Dream…
was to find someone who loved me for who I am…and we found each other.
My Pet Peeve(s)…
Nancy: people who leave the toilet seat up!
Karl: Clean as you go…it's not that hard for goodness sake!