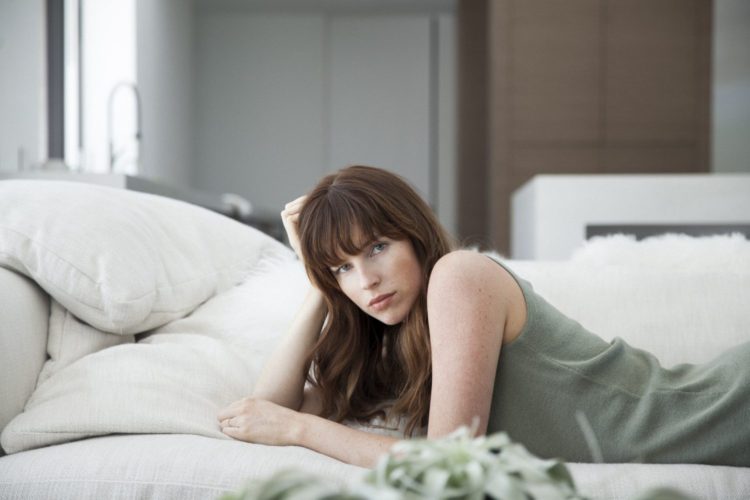 Name: Katie Heffron
Age: 28
Title: Founder/Owner of Juice Core & Grow To Be. Yoga Teacher at Moksha Yoga. Model at The Agency Arizona.
Married/Single: Married
Kids: 2 kitty cats, Phoebe & Mojo.
City you live in: North Central Phoenix
A typical day in my life includes…
lately I have been focusing on creating more of a ritualistic lifestyle. I have created a daily self care ritual for myself which includes pranayama (breath work), yoga, meditation, abhyanga (Ayurvedic self-massage), oil pulling, dry brushing, and tarot. My day to day can change frequently since I wear so many hats within my careers, but it's nice to have a foundation of self-care that stays the same. I've always found myself to be a multi-passionate person. I feel like it would be impossible to box me into one career when I find so much freedom in expressing myself in different ways. Whether I'm creating new products for my new skincare line, Grow To Be, teaching a yoga class, or modeling wedding dresses, my intention remains the same; to live a creative, healthy and meaningful life while inspiring others to do the same.
I was born…
March 28th (Aries baby) in Phoenix, Arizona.
My favorite thing about Arizona…
there's so much exploring to be done here! Drive an hour or two in any direction and you will find beautiful terrain to hike and explore.
I'm listening to…
a dreamy playlist I just created on Spotify which includes artists like M83, The Antlers, Holy Motors, Thrupence, Foxwarren & Kurt Vile.
If I could have dinner with anyone, it would be…
Alison Mosshart from The Kills. She's such a badass babe.
One thing I cannot live without…
Chapstick. Burts bees has me addicted :X
When I was younger, I wanted to be…
a marine biologist. I've always been very attracted to the ocean and I wanted to swim with the dolphins.
I'm inspired by…
my yoga teacher, Mary Bruce. Music. Books. Witnessing people live full out without a care of what anyone else thinks of them.
The one person who motivates me is…
my mom is my rock.
If I could change anything in the world, it would be…
the human veil that we are separate from one another and our Mother Earth.
The perfect day would be…
a beautiful sunny picnic kind of day, in nature with the ones I love.
My first job was…
I think I definitely had a few lemonade stands on my street when I was a little girl.
My favorite escape…
Pacific Northwest. Forests, lakes and untouched nature is incredibly healing for me.
I'm currently working on…
launching my website for my new organic & vegan skincare line, Grow To Be. I'm very proud of this project! I'm also taking up ceramics. The house that I just bought magically had a wheel and kiln left behind. It's been super fun working with my hands and getting messy with clay.
Always…
try new things.
Never…
stop learning.
Favorite Quote…
"Truth is one, paths are many."
My Pet Peeve(s)…
dishonesty. Mouth open chewers.