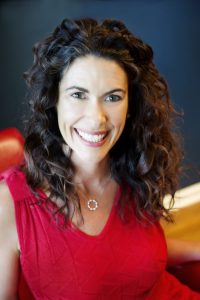 Name: Heather MacLean
Age: 37
Title: Real Estate Agent
Married/Single: Newly and Happily married
Kids: 2 Yorkies: Paisley and Plaid
Live: In the Biltmore area…It is my bubble!
Meet Heather MacLean.  Heather was born and raised in the Valley of the Sun.  She began modeling with Robert Black starting at the age of 12.  Since then she has traveled and worked in the United States and overseas for Elite and Ford modeling agencies.  Immediately following her graduation from Arcadia High School Heather moved to Munich, Germany for a short period of time.  At the age of 18 she decided she was ready to retire from modeling and return to the United States.  She then majored in Theatre at the American Academy of Dramatic Arts in LA.  She became homesick for Phoenix and, having always had an interest in Real Estate, got her Real Estate license in Arizona.  16 years later she received the top 1% worldwide each year with a team of 5 people.  Heather also became the first female ever to be  ranked #1 Agent within Realty Executives Phoenix.  Read how this successful businesswoman answered these 20 questions.
I was born…
at Good Samaritan Hospital, in Phoenix.
My favorite thing about Arizona…
is that it is a really small town in a really big city…and I love that!
I'm listening to…
Pandora.
My family…
is everything to me. It is small, but mighty in my world.
If I could have dinner with anyone, it would be…
my husband's Late parents. I would give anything to have a conversation with them, simply to learn all those little things          I will never know.
One thing I cannot live without…
my Iphone. It is my 24/7 office and allows me to do everything basically, anywhere.
When I was younger, I wanted to be…
a Child Psychologist…then I decided I didn't love school that much!
I'm inspired by…
success. Regardless, if it is a small non-profit or a Fortune 500 Company, I love the brains, willpower and determination that happen behind success.
The one person who motivates me is…
myself. I push myself harder than anyone could…and I then face the circumstances, good or bad from that.
If I could change anything in the world, it would be…
anything helping the helpless. From Children to Animals…The abuse would STOP.
The perfect day would be…
having no phone and nowhere to be.
My first job was…
working as a cashier for my mom at her retail shop…and I loved it.
My favorite escape…
is my parents/family home in Maryland…I always have to have a trip there on the books.
My life…
is so blessed.
I'm currently working on…
1 million different things.
Always…
say thank you or no thank you.
Never…
allow anyone to pull you down…what they think of you, is none of your business.
Favorite Quote…
"Do what you love. Love what you do." — Unknown
Biggest Dream…
is to own a farm and rescue animals…That will happen one day.
My Pet Peeve(s)…
is bad manners. I am an old fashioned girl and think that old school manners are important. No matter where you are or what you are doing.