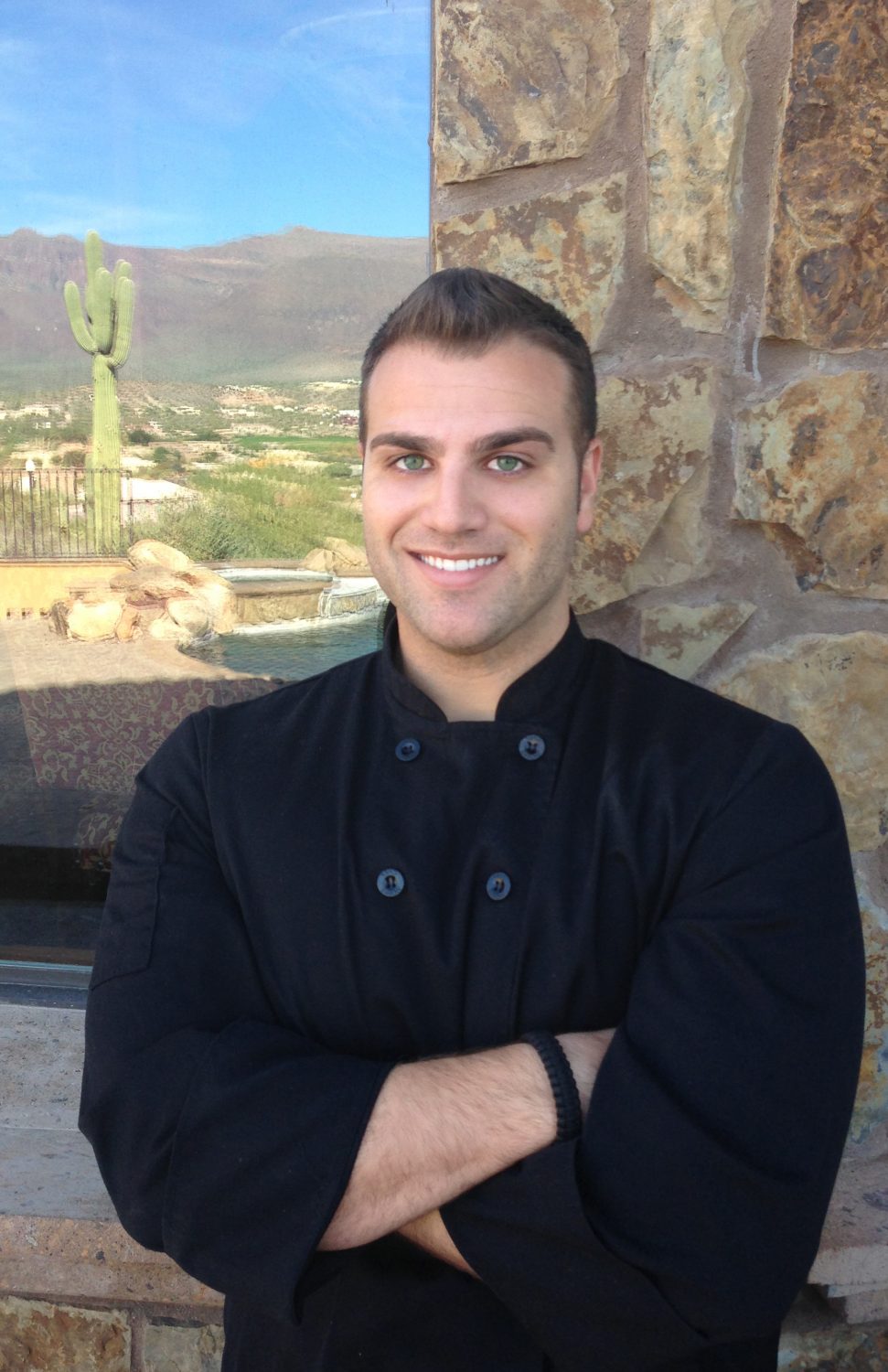 Meet Joe, shamelessly loves butter and driving on Arizona freeways.  You can always find him working hard but he doesn't forget to laugh too. Read how Joe finished these 20 sentences.
Name: Joe Cardamone
Age: 27
Title: Entrepreneur, Private Chef
Married/Single: In a relationship
Kids: Not yet
Live: Scottsdale
I was born…
In Albany, NY
My favorite thing about Arizona…
6 lane highways
I'm listening to…
Everything. You name it, I'm listening to it…I drive too much!  (except country, I can't do it, sorry)
My family…
Is the most important thing in my life
If I could have dinner with anyone, it would be…
Paula Deen, between her laugh and our mutual love of butter, I think we'd have a great time y'all
One thing I cannot live without…
My iPhone, its my savior, from keeping schedules at my fingertips to killing time with games
When I was younger, I wanted to be…
A fancy pants Art Director at an Ad Agency….did that, not as fancy as I thought, and the view behind a desk got old real fast and I had to get out
I'm inspired by…
Good design
The one person who motivates me is…
My older brothers (they are twins, that counts as one person, right?)
If I could change anything in the world, it would be…
Intolerance
The perfect day would be…
A kitchen to stand in and my knife in hand
My first job was…
Working for my Dad at our family business, probably shouldn't say how young I was.
My favorite escape…
My bed
My life…
Is growing constantly
I'm currently working on…
My empire, hopefully
Always…
Shamelessly self promote,  jcardamone.com
Never…
Take criticism too personally
Favorite Quote…
"The most wasted of all days is one without laughter" -E.E. Cummings
Biggest Dream…
To make people food happy
My Pet Peeve(s)…
Excuses, Excuses, Excuses