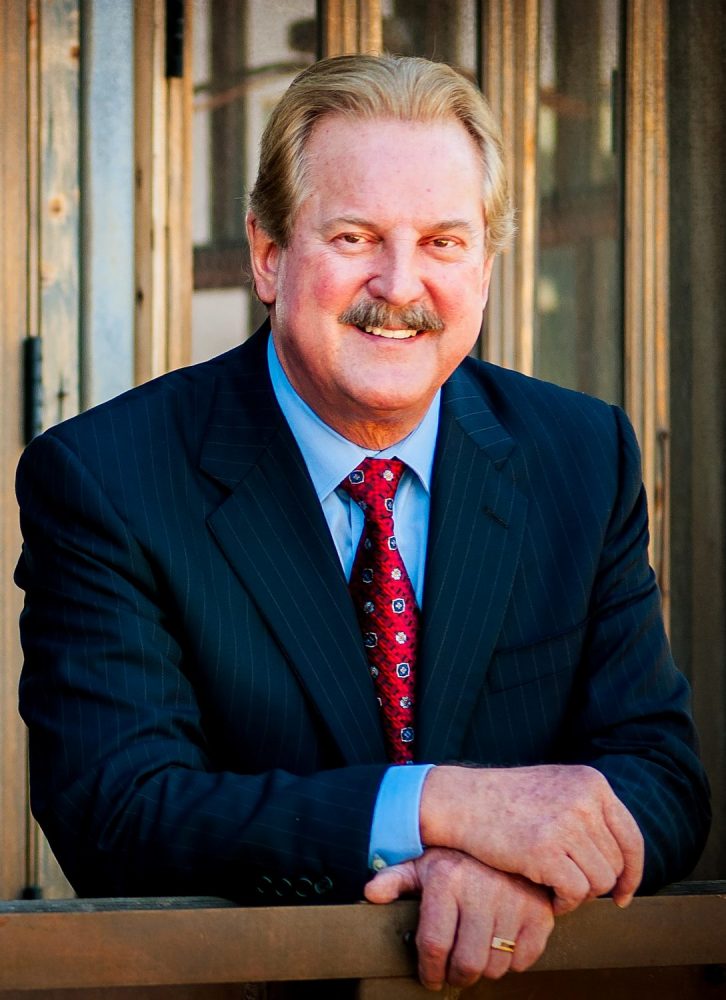 Name: Donald D. Kent                  
Age: Leo (August 10)
Title: I am my kid's Dad, otherwise it's "President & CEO"at DMB Realty Network
Married/Single: Married
Kids: Stacey, Brennen and Taylor
City you live in: Scottsdale
A typical day in my life includes…
weekdays I'm usually traveling to one of several national and international DMB Realty Network brokerage operations. Meetings, phone calls, and client entertainment. If in my Scottsdale office, I look forward to early morning coffee with my wife Julie, our four pound Miniature Maltese Lucee and Harley, our Miniature Schnauzer. Weekends are reserved for mountain biking, hiking, fly fishing, golf or just kicking back.
I was born…
a "Beaver", in Corvallis, Oregon after my Dad returned from WWII to complete his Master's Degree at Oregon State University. We moved back to his home state of California when I was six years old.
My favorite thing about Arizona…
is the quality of lifestyle choices. Having lived most of my early life on the beaches of California; the passion of my youth was surfing. Here in Arizona, we can participate in outdoor activities year round. I'm fortunate to have a summer home in Flagstaff, so the hot weather doesn't slow us down. Now all we need is a beach!
I'm listening to…
Pandora on my Mac Book, SiriusXM in my car and iTunes on my iPhone and iPad. Totally into Rock & Roll. Rolling Stones, Eric Clapton, Foo Fighters, Red Hot Chili Peppers…and lately Lady Gaga and Lana Del Rey. Very eclectic.
My family…
is why God put me on this Earth.
If I could have dinner with anyone, it would be…
Abraham Lincoln. A few years ago I visited the Washington Mall, and the Lincoln Memorial. On his left side is the Gettysburg Address, and to his right is the Inaugural speech for his second term. Both messages reflected President Lincoln's absolute commitment to vision of our Founding Fathers as well as his deep affection for our nation.
One thing I cannot live without…
Oxygen, the love of my family and the opportunity to keep learning every single day.
When I was younger, I wanted to be…
a Pharmacist since my grandfather owned a drug store. He bought me a chemistry set when I was 10. Got me hooked on the idea of creating cures for humanity. However, I worked for a discount drug store in high school. Totally cured me of the idea.
I'm inspired by…
the role model of my father. His values were tempered by a deep respect for his parents, a sense of duty to his country, a commitment to his family, a work ethic that gained him respect and loyalty from his clients and a lifelong service to his church.
The one person who motivates me is…
not sure there is any one person. I'm fortunate to have been mentored by some very remarkable and giving people. So, I'm motivated to uphold their belief in me, and the time they took to coach me, and when I resisted, they didn't give up on me. So I now I won't give up on them.
If I could change anything in the world, it would be…
what I perceive to be a deterioration of traditional family values. Sounds like a Fox News sound bite, but I believe we are most challenged by a lack of personal responsibility for guiding our youth. Too often it is left up to the schools or other outside influencers. Children don't need to be sheltered, but they do need voices of reason.
The perfect day would be…
me, sitting on my surfboard, sun shining down, reflecting off the ocean. I look out to the horizon and see the beginning of a nice set. I swing my board around facing the shore, and start paddling into the break. Just as my board is caught up in the wave, I jump up, shift my feet and weight into the breaking curl and ride like the wind, all the way into the beach, and jump off my board onto the sand. Perfect Wave. Perfect Day.
My first job was…
actually two jobs. One was delivering newspapers with a friend. The other was going door to door selling discount coupons. I was 14 years old.
My favorite escape…
creating distance between my everyday world and my escape. I'm fortunate to have several options. Forest Highlands in Flagstaff. Capella Pedregal in Cabo San Lucas. Rosewood San Miguel in San Miguel de Allende, Mexico…..and almost anywhere in Hawaii. Oh yeah, and my best friend's house in Laguna Niguel!
My life…
seems to be a continuous series of discoveries and miracles.
I'm currently working on…
transitioning….to an Empty Nester.
Always…
tell others how much you love and appreciate them.
Never…
go to bed angry.
Favorite Quote…
"Life is what happens to you while you're busy making other plans." –John Lennon
Biggest Dream…
is to break 90 on the golf course.
My Pet Peeve(s)…
people who text and drive. People who show up, last minute at the movies and want me to move over a few seats…wanting a diet Coke and being asked if diet Pepsi is ok…trying to understand the faucets in public restrooms…people who are late to meetings…auto-attendants who say, "listen carefully as our options have changed" and I am not looking for any of those options.