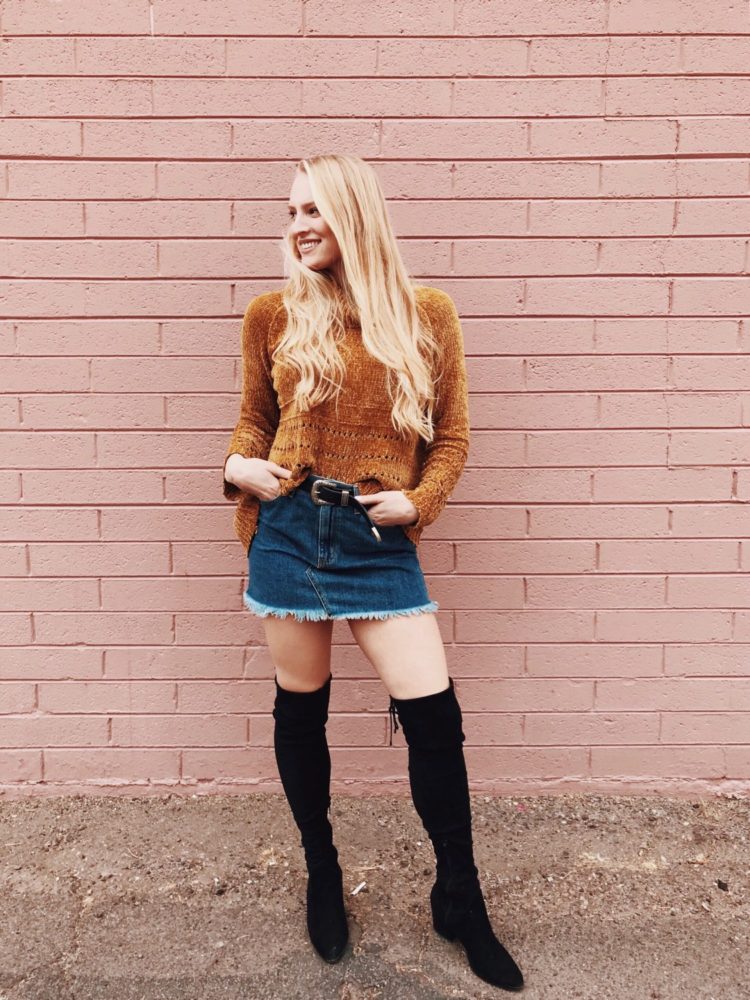 Name: Blaire Wilson
Age: 22
Title: Content Creator & Lifestyle Blogger
Married/Single: Dating my best friend and the love of my life!
Kids: Not yet, but one day! I'm thinking three sounds good!
City you live in: Scottsdale!
A typical day in my life includes…
morning coffee + breakfast, read inspiring quotes aka best part, work out, work work work- editing & filming, Instagram, Facetiming boyf, eating clean & healthy, cuddling will my bulldog- Champ and of course good SLEEP!
I was born…
in Scottsdale, Arizona!
My favorite thing about Arizona…
being close to my family and all my childhood friends! I also love the weather! I went to the University of Oregon for college, so I missed the sunshine.
I'm listening to…
Olivia O'Brien, Two Feet, Noah Cyrus, Glass Animals, Halsey and so much more!
My family…
is a team!!! Supportive, funny, and a little wild! I'm truly blessed with the best.
If I could have dinner with anyone, it would be…
Bethany Hamilton! I've always found her extremely inspirational.
One thing I cannot live without…
my collage wall! I have hundreds of photos on my wall that are such a great daily reminder of how blessed I am. I also can't live without my phone!
When I was younger, I wanted to be…
in a girl band, I wanted to sing and dance my heart out like Britney Spears and Miley Cyrus.
I'm inspired by…
people who are authentically and completely themselves! I'm hugely inspired by Sophia Amoruso. I love self improvement books like, You Are a Badass, #Girlboss, and The Defining Decade.
The one person who motivates me is…
my boyfriend! He's always opening my eyes to see my fullest potential. He pushes me to be the best and strongest version of myself!
If I could change anything in the world, it would be…
to end bullying!!! And if I can be petty, it would be unlimited iPhone storage, because I take an excessive amount of pictures.
The perfect day would be…
having everyone I love be in one place at one time!
My first job was…
being a YouTube partner! Going strong and I still love it just as much as when I started!
My favorite escape…
is having a girls night with my mama. Face masks, homemade popcorn, and a good chick flick!
My life…
has been fulfilling! I grew up as an athlete, I was a Level 10 gymnast then a Collegiate athlete at the University of Oregon for four years. Now I'm onto the next dream!
I'm currently working on…
being a yes person and not letting fear hold me back! "Take the risk or lose the chance!"- Just go for it!!
Always…
tell the ones you love, how much you love them!! And always see things from others' perspective, you never know what someone is going through! BE A NICE HUMAN!
Never…
judge a book by it's cover!
Favorite Quote…
I have soooo many favorites! "The will of God will never take you, where the grace of God will not protect you" and "You are your only limit." Quotes are my bible. Seriously, I read/pin quotes every morning on Pinterest!
Biggest Dream…
establishing a brand that lets me work from all over the world!
My Pet Peeve(s)…
when people sitting behind you on an airplane try to get off before you, also when they don't alternate sides, like chill…we're all gonna get off, wait your turn!