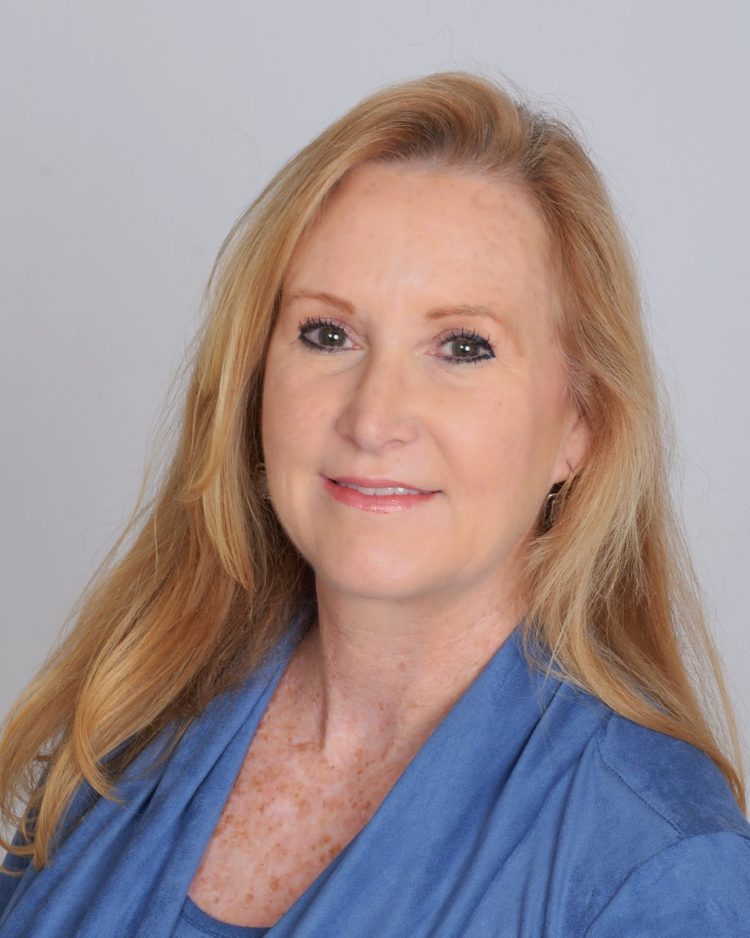 Name: Amy Moreno
Age: 54
Title: Galcations Founder
Married/Single: Single
Kids: 19 & 26 year old sons and a 36-year-old stepdaughter
City you live in: Phoenix
A typical day in my life includes…  
coffee first thing every day (LOL). Usually workout in the morning 3 days a week. Talk to clients, e-mails, updating website/newsletters, working with vendors on groups, hosting presentations, participating in events and trade shows. Feeding my cats multiple times a day! Running errands and visiting my father about 3 times a week. Relaxing at night watching a TV show.
I was born…
in Scottsdale.
My favorite thing about Arizona…  
there is nothing better than an AZ March – the weather is perfect, spring training is going on and the air smells like orange blossoms!
I'm listening to…
the news on TV.
My family…
is pretty small! My father lives two miles down the street in a retirement facility (he is a retired AZ judge). My younger son lives at home with me and is a freshman at Chandler Gilbert Community College and is focused on going his degree and masters in sports management. He currently is a ball boy for the Phoenix Suns, Mercury, and AZ Rattlers. My older son is a manager at Dakota, a lively nightspot in old town Scottsdale. And my stepdaughter is a General Manager for Gordon Biersch and has two great kids! My sister lives in a suburb of Chicago and we see each other often and when we do, we have an ongoing game of gin rummy (which we play for a penny a point).
If I could have dinner with anyone, it would be…
tough one – would love to see and talk to my mother, Nancy Kiely Moeller. She's been gone 11 years but was a real spitfire. Or Ruth Bader Ginsburg – wow, what a remarkable women and amazing career. I enjoy conversations with strong, spirited women!
One thing I cannot live without…
toss up between coffee and cheese.
When I was younger, I wanted to be…
first a veterinarian (loved animals but required too many science classes and icky stuff), then an accountant (was always good with numbers and money but it turned out to be a bit too mellow for me). Then I started traveling at age 17 and was hooked!
I'm inspired by…
people who carve out the time to do volunteer work.
The one person who motivates me is…
right now, more than anyone else, my 19-year-old son, Jake. He is so young yet knows exactly what he wants to do in life and is actually doing all the right things to pursue that dream. He made me realize, I've had great opportunities and done well in my career but I had thought about starting my own business for a couple of years….so I took a leap of faith in myself.  
If I could change anything in the world, it would be…
eliminate hatred.
The perfect day would be…
waking up in a foreign country and sightseeing for the day and enjoying a nice dinner with the locals!
My first job was…
I convinced my mother to let me put a soda machine in the gym she owned. I had the lease on the machine, ordered and stocked it. I was making about $35 a week (back in the mid-70s that was a lot of money!)
My favorite escape…
that's an easy one: travel. But as for my day-to-day life, I like a couple of TV shows including Survivor, Big Bang Theory, and Blue Bloods. I enjoy just vegging out at the end of a long day.
My life…
is fun!
I'm currently working on…
an affinity group to Costa Rica…a Pure Barre gym in Illinois is doing an exclusive group in February 2019. An instructor will go with them and incorporate some classes, stretching, walking/hiking to make it fun and active!
Always…
be kind to others.
Never…
be late!
Favorite Quote…
"Do onto others as you would have others do onto you".
Biggest Dream…
taking Galcations national so that we can have events in all sorts of communities and more ladies could meet each other and travel together.
My Pet Peeve(s)…
really bad grammar.