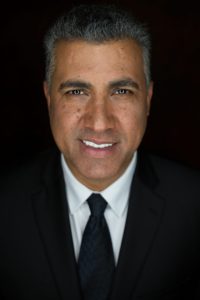 Name:Ali Al-Asady
Twitter
Age: 50
Title: Realtor, Instructor, Green, SBA, father, husband, driver, counselor, kids monkey, provider, coach, referee, problem solver, humorous
Married/Single: Married
Kids: 2 boys getting smarter daily and they think they know more than I do!
City you live in: Glendale
A typical day in my life includes… get up early, read the headlines and continue reading anything worth reading, view my to do list, have breakfast with my older son , drop him off to school, go to the office complete priorities then attained to clients needs.
I was born… in the cradle of civilization -Iraq, I am proud of my Iraqi roots and American branches, Arizona is home since 1995.
My favorite thing about Arizona…simplicity, deferent climate zones, diversity.
I'm listening to…audio books, Yanni, Latin, Blues, African beats, some rap, Iraqi oldies with new arrangement. and hit songs except the Chandelier!
My family…is my first priority, they made my existing extra special.
If I could have dinner with anyone, it would be… Angelina Julie.
One thing I cannot live without… creativity.
When I was younger, I wanted to be… teacher.
I'm inspired by… people who experience tragedy yet find ways to make positive change, like Carolyn Manning-CNN hero who lost relative in September 11 found the Welcome to America Project.
The one person who motivates me is…Mohammed Ali.
If I could change anything in the world, it would be…have a dialogue not a loaded gun.
The perfect day would be… when I draw a smile in someone's face either by humor, or getting them what they want.
My first job was…tailor.
My favorite escape… internationally I visited about 11 countries, Locally visiting local art Galleries and festivals, yet to explore the US by RV.
My life… is where I want it to be, I have all what I need Family, Friends and great clients
I'm currently working on…teaching Realtors the NAR Green designation. Also working on Video blog to help people understand how complex Real Estate transaction can be, of course with sustainability twist.
Always…be kind, kindness is an investment that could have tenfold return.
Never…Give up, the most successful people that you know today have failed at first then succeeded later. adversity is a challenge that could increase your knowledge once you began to look for answers, start with one question……… How?
Favorite Quote… "Anything worth doing is worth doing poorly- – until you can learn to do it well" – Zig Zigler
Biggest Dream…to design, build Zero Energy straw bell house with flat roof.
My Pet Peeve(s)…when I am cracking egg and don't share with her (she is bird).