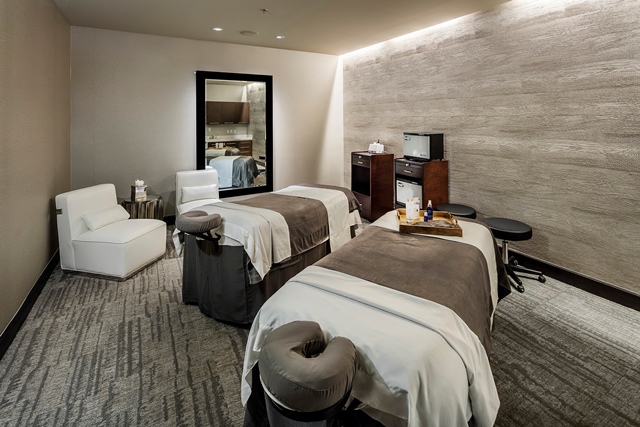 "Welcome! We're here to pamper you." It's the first comment you hear when you enter the renovated and expanded Sonoran Spa and Fitness Center located in the luxury high desert residential community of Desert Mountain.
PHX Architecture's Erik Peterson, AIA and Andrea Lucarelli, AIA led the $12-million expansion project of the Sonora Spa and Fitness Center with interiors by Est Est Interior Design and construction by Kitchell Custom Homes.
The Sonoran Spa offers a complete menu of services to create a connection with the mind, body and spirit. Services include massages, facials, body treatments, manicures and pedicures, hair and salon services, waxing and teeth whitening.
Innovative programming and fitness options are designed to match everything members seek in their exercise regimen, with personal trainers who guide and coach residents in dedicated studios for weight training, Pilates, spinning, crossfit, yoga and more.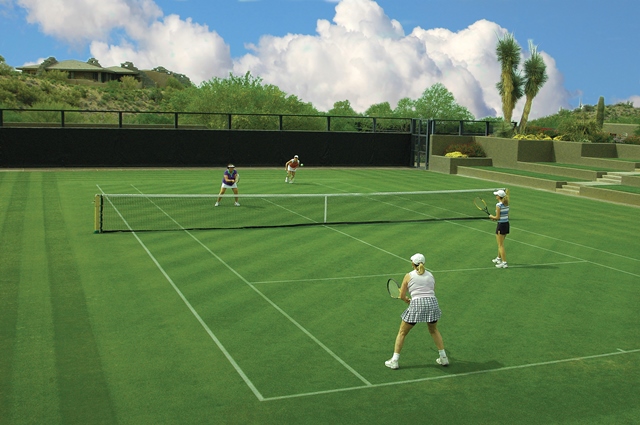 Desert Mountain's Tennis Complex – affectionately called "the Wimbledon of the West" – sits aside the spa and features a stadium grass court, five state-of-the-art clay courts and three hard courts. The Sports Complex includes pickleball, croquet and bocce ball.
Other renovations include the facility's Youth Center, which now offers many different programs including a Hourly Playtime Program, Winter Sports Camp, Spring and Halloween Carnivals and more.
In celebration of Desert Mountain's 30th anniversary this year, the club is offering a 30-day preview membership for a limited time for $3,000. The fee can be applied toward a full membership at the conclusion of the preview period. The 30-day preview includes golf on community's Six Jack Nicklaus Signature Golf Courses, access to the Jim Flick Golf Performance Center, luxury spa, sports and fitness center and several dining options. The preview period must be commenced by Dec. 31. Details are available at http://desertmountain.com/experience-desert-mountain-30-days. –Greg Sexton