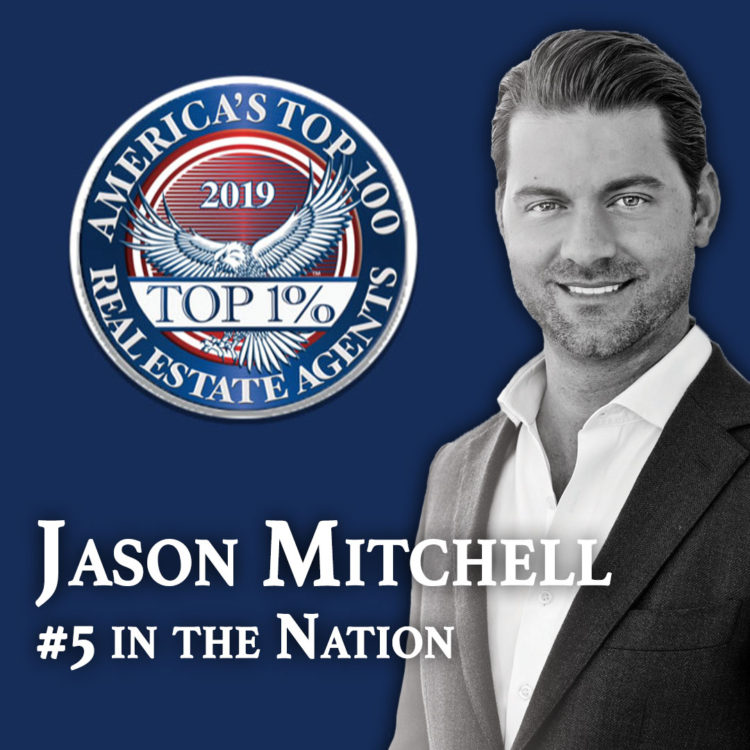 Congrats to Jason Mitchell of Valley-based Jason Mitchell Group, as Mitchell was just selected as No. 5 in America's Top 100 Real Estate Agents – Top 1% of Real Estate Professionals in the Nation.         
America's Top 100 Real Estate Agents is comprised of the nation's most exceptional real estate professionals whose accomplishments merit recognition. According to America's Top 100, "Candidates are carefully screened through third-party research and statistical data analytics based on a broad array of criteria, including the candidate's total yearly sales volume, luxury home sales, efficiency rating for closing sales, professional experience and other proprietary factors."
"No accomplishments go without having support," says Mitchell. "I am very grateful to have the partners we do and the team that dedicates themselves every day to our ultimate goal. It's a privilege to be a part of something special." This recognition is so esteemed that less than one percent of active real estate agents and brokers in the United States will receive this honor.
Jason Mitchell Group has proved to be the most trusted Valley real estate company since 2006. Jason Mitchell Group holds the distinction of being the top-producing real estate company in Arizona for the past three years as well as being named the No. 1 team in the state by Forbes.