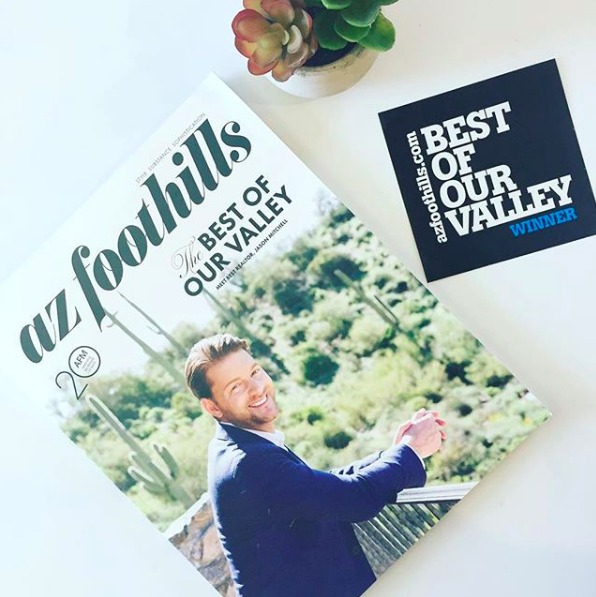 Jason Mitchell is closing out 2017 on a serious high. The 36-year-old is having another banner year, solidifying The Jason Mitchell Group as one of the most prominent real estate brands in the country. Mitchell's recent accolades include back-to-back Best of Our Valley award wins including Best Realtor in 2016 and Favorite Realtor in 2017.
What's more The Jason Mitchell Group at My Home Group Brokerage is set to hit over $230,000,000 in sales for 2017, a record for Arizona real estate. Mitchell himself set a milestone few have achieved by closing over $100,000,000 in personal sales, another record.
Mitchell and The Jason Mitchell Group currently represent some of the biggest names and organizations in the Valley. Last year Mitchell released his own real estate customer relationship management (CRM) platform, Shabang CRM, which is now the fastest growing CRM in the state of Arizona.
"We lead by our people, our partners and our technology. It's a privilege to be able to perform at a high level to get the results that are expected," Mitchell said on his success. "We want to give our clients an experience buying or selling that they simply have never seen before. We are a full-service firm offering the best representation in the market place."
To learn more about The Jason Mitchell Group at My Home Group Real Estate visit www.mitchellgroupaz.com.