Let us introduce you to the Valley's top design and build professionals. Today, let's get to know Brad Leavitt of A Finer Touch Construction and learn the cozy addition he feels everyone should have in their home.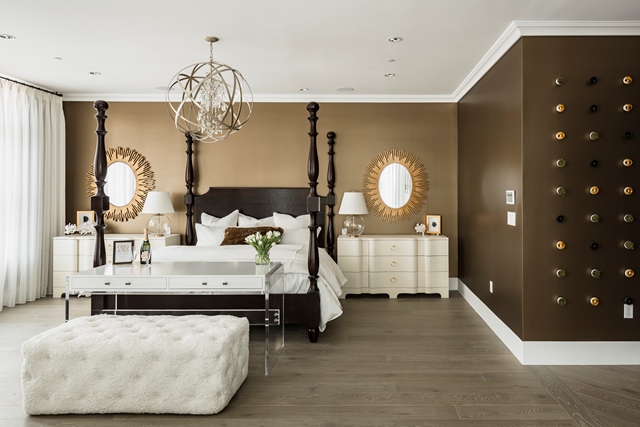 Instagram, Twitter and Facebook handles: AFT_Construction on Instagram and Facebook
How did you get started in the design/build industry? I grew up in San Diego where I worked throughout high school as an electrician on Coronado Island. I just loved construction, especially the opportunity to work on these magnificent homes in Southern California. I knew I wanted to pursue a career in the high-end building industry and studied Construction Management at BYU after high school. I moved to Arizona after graduation in 2005 where I worked for a large custom design-build firm in Scottsdale. My most noticeable and significant project was managing the construction of the Omni Scottsdale Resort & Spa at Montelucia project in Paradise Valley. It was a very unique project with extensive detail throughout the resort, hotel and the custom homes. I have always had a passion for building, especially for projects that are unique and that require a lot of foresight, coordination, and execution.
What is your favorite project in Arizona? As I mentioned above, definitely the Omni Montelucia. It is an absolutely gorgeous project and I was fortunate to be involved from the very beginning. I worked on the 34 custom homes of private residences on the resort, as well as the hotel, spa, restaurant, wedding chapel and guest rooms. The experience and opportunity was unmeasurable. It's also given me a lot of credibility for my project experience.
What inspires you and your work? Of course, I have many peers and colleagues all throughout the county that build extraordinary projects. I really enjoy following their work on social media. But I would say that my father is my biggest inspiration.  He set the bar for me on how to conduct myself and run a company. He worked on some incredible projects back home in San Diego and I learned the power of hard work watching him. Nothing is easy, especially in the building industry and growth takes time!
Where do you escape in the summer? My wife and I really love Kauai.  We've been three times now and it is our favorite July destination when we are able to go. Our kids love Disneyland and so of course, we go there as often as we are able.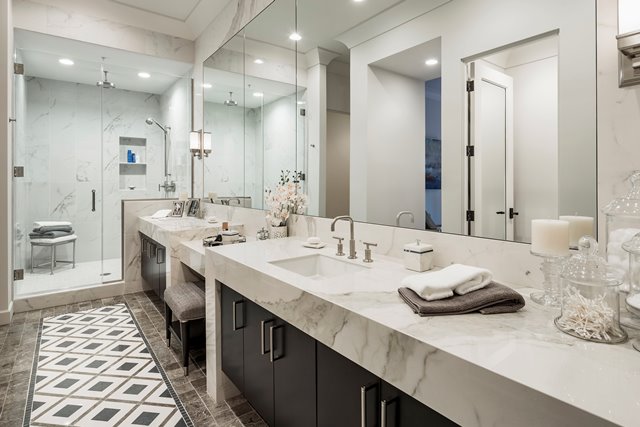 What is something timeless every home should have? A living space to read or meditate. No matter the generation, era or technological advances, we all need a place to evaluate our lives, goals and focus. There should always be a comfortable place in any home where one can find time to read and just be quiet. With so much distraction in the world today, a room of peace and relaxation can bring much joy in one's life.
What is considered trendy in homes at this time? Synchronization and automation in a smart home. Although this is a growing trend, I see it continuing to increase. Most appliances now are Wi-Fi and Bluetooth capable. You can simply control your appliances from your phone or Amazon Echo Alexa device. It is becoming more efficient and simple for the end user. Our up-and-coming millennial generation just loves this technology and automation in their home.
What do you consider your biggest professional accomplishment? Outside of the Omni Montelucia project, we held a design competition at the Chateau on Central project near downtown Phoenix in 2016. The process of planning, auditions, design, construction and execution took over 18 months. We had also put together a panel of judges from both Phoenix and New York City. Luis Ortiz from Bravo's Million Dollar Listing New York was one of our guest judges. Each of the designers that were chosen to compete had a limited budget for construction and furnishings. We worked extensively with them for four months to plan, design and purchase all of the finish materials. We then had another eight months to construct three 5,000-sq.-ft. homes before the grand reveal and February 2016.  With a tight time-frame and limited budget, we were able to finish these three homes in spectacular fashion before the grand reveal to the public. At that grand reveal, both the judge panel and public in attendance were able to cast their votes on the best home, best kitchen and best bedroom. It was a great event for all involved.
What advice do you have for young people or students hoping to pursue a design/build career? Experience, experience, experience. There is no shortcut to a career in design build.  I always tell anyone asking about a career in this field that the best decision is to chase experience, not money. The money will come, only after they have that experience and knowledge. There is so much management involved in any design build project and experience is key to anticipate delays, budget constraints and challenges.