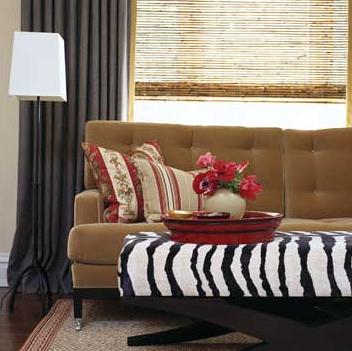 Chicago-based interior designer Stephanie Wohlner has a few tips that offer a lot of bang for the buck. Refresh your home this spring without breaking the bank.
"Prioritize" should be your mantra. Repeat over and over, until you have a plan in place. This will help determine where you should spend–or not spend.
Some people consider the entry way a good place to start as it's the first thing guests notice when they walk through the door. Others prefer to focus on rooms where they spend the most time themselves.
With the plan in place as to where you are going to decorate, it's time to move onto the details:
 Splurge on "big ticket" items like comfortable sofas and chairs covered in durable fabrics. Not only will these items last a lifetime, but they can be re-covered—a less expensive proposition than buying new pieces as trends change. Also consider updating the space with pillows, throws and other small accessories, which offer lots of change for not a lot of change.
 Paint is another cost-effective way to create a different atmosphere. Color can take a space from boring to beautiful, quickly and inexpensively.
 Sisal rugs are great for adding texture, depth and dimension to a room. Easy to find, they are available in a variety of sizes, which can be moved from room to room.
 Bookcases—it's not about the case itself, but what it holds. Flea market finds and bargain art books are good examples of inexpensive finds that add character to a living room, family room or bedroom.
A limited budget doesn't mean limited options. There are plenty of ways to freshen up without too much heavy lifting.