I'm not one for frou-frou scents clouding the clear air in my home. However, a new product with a natural approach might just be the ideal fragrance-emitting solution for people who like their homes to smell like a warm summer breeze or a dance in the clouds or something refreshing like that.
Soy Delites is a line of clean burning candles for any home setting. The company produces the alluring scents of Ginger Lemongrass, Pomegranate and Vanilla.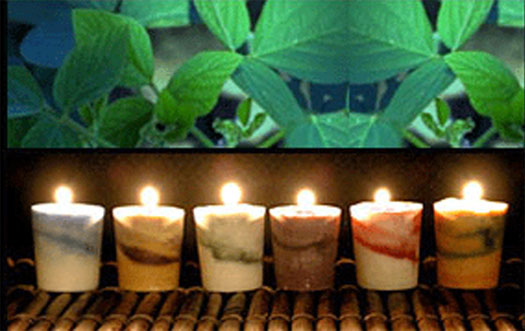 Soy Candles are apparently a growing trend for keeping homes smelling fresh. But Soy Delites have one up on their paraffin-wax burning counterparts because they are clean burning so that long after the wax is gone, the container can be used for multiple purposes. The company says when the candle is finished you have a chic, reusable drinking glass. The signature glasses are textured to create a prism-like light effect on the walls and ceiling while the candle is burning. So they are a great choice for setting an intimate ambiance with a little spark (pun intended).
The earth benefits of soy wax candles are that they're biodegradable, emit less soot and chemicals and they burn slower, lasting almost 50 percent longer than paraffin candles.
Find out more at www.soydelites.com.