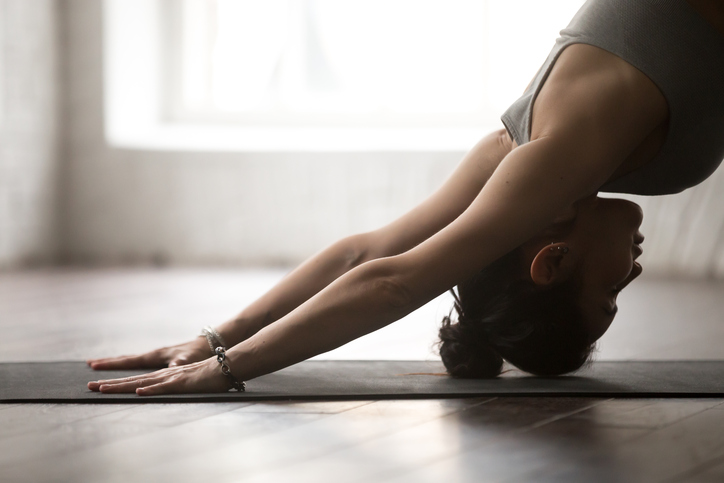 Whether you're seeking a way to start the day on the right foot or the perfect way to balance and restore at the end of a long one, check out these Valley-based yoga studios for getting on your downward dogs.
This one-stop shop in Phoenix and Scottsdale offers massage, facials, stress-reduction program and more, in addition to yoga.
Enjoy morning, afternoon or evening classes, seven days per week, at this Central Phoenix studio (it offers the largest number of classes per week in the area).
A lively neighborhood studio at Midtown and Roosevelt where you are invited to have fun, live loud and celebrate life. No egos here.
Offering both hot and non-heated classes in Scottsdale at an affordable tuition.
At its Scottsdale and Arrowhead locations, True Hot Yoga makes hot yoga a reality for all ages and all walks of life.
Where instructors help others to realize the powerful wellness benefits of yoga at its wide-ranging Valleywide locations.
With great package prices for new students and Arizona residents, Modern Yoga in Scottsdale makes it easy to try yoga for the first time.
A Scottsdale studio proud to support many local organizations and charities.Since inception of the studio, Esenem Yoga has had a Friday CommUNITY Class in which 100 percent of collections are donated to the selected organization or charity.
At CorePower Yoga's Valleywide locations, the instructors up the intensity factor for a more powerful workout while keeping true to the principles of yoga.
The nation's first studio of its kind—in Tempe—that uniquely fuses yoga, acrobatics and Thai massage.
Where you'll find a friendly, casual atmosphere and a practice that integrates the physical, mental, and the spiritual aspects of yoga in Tempe.
Located at Town & Country in Phoenix, The Biltmore Studio focuses on a "set sequence" of poses thoughtfully arranged to be accessible to everyone in a heated room.
Found in Phoenix, Yoga Pura-ists learn to nourish their bodies, rejuvenate their minds and find the calm in the center oflife's storms.
Floo-id yoga offers a wide variety of classes in Phoenix and Scottsdale, and its teachers have a combined 80-plus years of teaching experience.
Floating Lotus Yoga Studio & Natural Healing Center
Mesa's Floating Lotus has a thoughtful focus on community, spirit and the health of the locals who come to the studio to grow.
In addition to top-notch yoga instruction, guests of Tempe's Yoga Nirvana can also enjoy massage therapy and one-on-one yoga instruction.
Paradise Valley's The Foundry is the Valley's first purveyor Bikram yoga, and its pros consider themselves yoga purists and innovators.
Where yogis will find a truly unique studio, located in Phoenix, with a newly installed Himalayan salt wall.