Ever notice how Lifetime Fitness has some of the best ads.  I mean really, how could you not be motivated with ads like this:

Next thing I know I see the same face in an instagram picture with my friend Kira (you met her in #15secw, your favorite dance mom ;))
So, I decided to find out more about him and his gym swag to share it with all of you. Here is what I found out:
David Freeman's training studio Alpha 1 has recently opened in Scottsdale Arizona off of shea. David describes his training style as RESULT BASED TRAINING. He develops training programs from heart rate zone training, Vo2 testing, Bodyfat % analysis monthly, and Heart RateVariability. He describes his purpose in life as taking people to the next level in their health and fitness aspirations.
What's on top? Hylete all day long!!! TRAIN COMPETE LIVE
What's in the middle? Hylete or Lulu shorts. Love the way lulu feels and it's something about wearing lulu that just feels right.
What's on the bottom? Reebok or inov8. They are light and have support for heavy lifts as well.
Any favorite man gym swag accessories? Freestrong Fitness Freak wrist bands. The wristband was established back in 2008 when I first started training in NC. This is when livestrong bands were everywhere. So I was like freestrong and the free from my last name freeman speaks to freeing your mind and your body will follow. Mind right body right how strong FREESTRONG!!
So I have to tell ya'll that David also gave us a sneak peek to what's underneath his gym swag
Yup when I asked him, "What's in the middle?" He responded with "Lulu compressions."
I realized he was giving me some information not needed for the blog, but don't get me wrong it's much appreciated.
Not only that, he's also giving away a complimentary month of training to a lucky reader. Within this month you will be able to experience the progressive training via Alpha 1 and also receive the nations top yoga instructors within their Yoga classes at Alpha 1 Training Studio.
All you have to do is tell us here why you would like to train with Alpha 1 for the month.  Hint:  If you really really want to get David attention come visit my blog www.LiftLoveLaugh.com and tell us again why he should choose you to train with him for a month!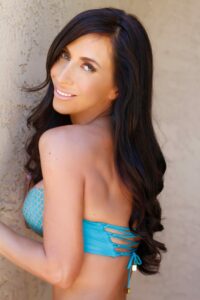 Lift, Love, Laugh
and all men should wear
lululemon compression undies,
they are HOT!
Toniann