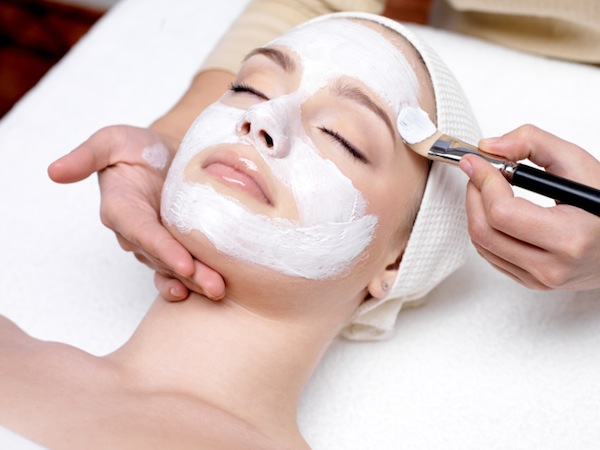 Don't you hate it when you get a facial, yet you can't purchase the very same products that turned your face from drab to fab? It's like dangling the complexion carrot in front of your face… just out of reach. So not fair. A gal's gotta keep her face looking fresh between treatments, especially outdoor enthusiasts like us. So, I was super excited to hear about the launch of Red Door Spa Professional, a new spa-based skincare line packed with active botanicals, antioxidants and vitamins that available for purchase. Yay!!
But I'm getting ahead of myself. Before I get to the fab products, first let me tell you about the fab facial. It all started as soon as I walked through the famed red door. Yes, there is in fact a red door, and a shiny one at that. I was my first visit to the Biltmore location, or any Elizabeth Arden Spa for that matter, and I was uber impressed with the modern, sleek design. Totally my kind of spa.
From there, Victoria, my super skilled esthetician, put my complexion through the paces: She cleansed, she double exfoliated (my skin needed it!), she toned, she did an eye treatment and calming mask, and gave me one of the best face massages of my life. I may have even dozed off for a minute. Afterwards, I just chilled on the heated treatment table soaking it all in. Ahhhh.
It definitely felt good, but did it perform? After I thanked Victoria and downed my cucumber water, I went to the mirror to assess the improvements. Gone was my dry, flaky skin; in its place was a fresh face with smaller-looking pores and a noticeable glow. Yes, it definitely performed. And not only did I walk away with a new and improved complexion, I left with the Revitalizing Foaming Gel Cleanser, and Pumpkin Enzyme Exfoliator and Brightening Eye Gel and Calming & Cooling Mask and….