You voted for more than 4,000 nominees in nearly 400 categories (equaling 1.5 million-plus views at AZFoothills.com). Now, it is time to get to know your Best of Our Valley 2014 winners. From your favorite restaurants and resorts to your choice schools and shops, Arizona Foothills Magazine presents Best of Our Valley 2014.
Whether you're looking for fine dining or food truck fare, the Valley is brimming with deliciousness. Here are 40-plus picks to take a bite out of.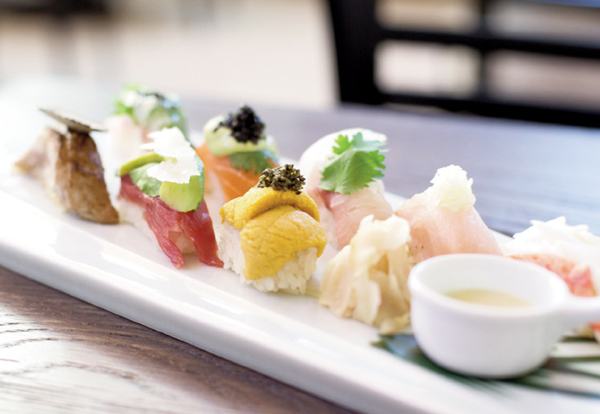 BEST GLUTEN-FREE MENU AND MOST AMAZING RESTAURANT INTERIOR – SUSHI ROKU 
Last summer, Sushi Roku at W Scottsdale unveiled an inventive gluten-free menu that allowed those with dietary restrictions to eat ever-present Japanese ingredients like soy and ponzu sauces (which usually contain gluten) without worry. The new gluten-free ingredients can be found in such tasty dishes as the filet mignon-wrapped asparagus with soy mirin sauce and the baked lobster roll with creamy miso sauce. Plus, Sushi Roku offers quite the eye candy with its beautiful dining space which focuses on natural influences and materials, like a tree-root-and-concrete bar. (The original Most Amazing Restaurant Interior winner, Searsucker, closed late last year.) www.sushiroku.com.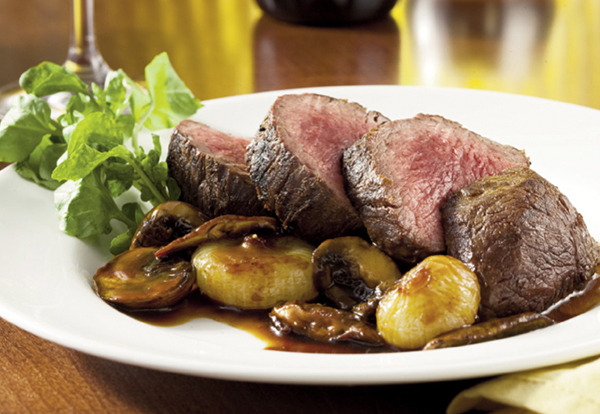 BEST STEAKHOUSE – THE CAPITAL GRILLE 
With locations in both Scottsdale and Phoenix, a juicy steak at The Capital Grille is never too far away. For a real stick-to-your-ribs repast—in The Capital Grille's beautiful, upscale dining room that is suitable for a date night or a business lunch—try the dry-aged porterhouse or double-cut lamb rib chops (get the au gratin potatoes or parmesan truffle fries on the side). www.thecapitalgrille.com.
BEST BURGER – REHAB BURGER THERAPY
Apart from being delicious (of course), the best thing about the burgers at Scottsdale's Rehab Burger Therapy is that they are customizable. Top your five- or 10-ounce grilled-to-order patty with your choice of bun (the pretzel bun is a fave) and side, like skin-on fries or sweet potato tots. And forget the ubiquitous cheeseburger; Rehab's selections include the PBJ & Bacon Burger and the double-decker Mac Gnarly Burger. www.facebook.com/rehabburgertherapy.
BEST BARBECUE – HAMMERED HOG BBQ HALL & SALOON
Ribs, pulled pork, chopped brisket, hot links. Whatever your favorite barbecue dish, Phoenix's Hammered Hog BBQ Hall & Saloon dishes it up on its chock-full menu of classic dishes. Order up a side of mac and cheese or cowboy beans and end your feast with a warm cobbler for a hearty barbecue repast. www.hammeredhog.com.
BEST BAKED GOODS OR SWEETS – CLASSIC CAKES AND CONFECTIONS
Since Classic Cakes & Confections' last Best of Our Valley win in 2012, the bakery has opened a successful new shop in Old Town. Still the same since the bakery's most recent win? Eleonora Levinson's finger-licking-good selection of special- occasion, holiday and after-dinner cakes in flavors like coconut or lemon dream, amaretto and chocolate-Grand Marnier. www.classiccakesandconfections.com.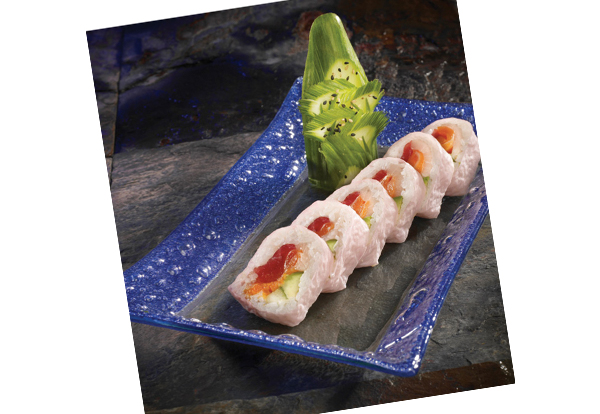 BEST SUSHI – BLUE WASABI SUSHI & MARTINI BAR 
Even those who don't consider themselves sushi fans can't deny the deliciousness of Blue Wasabi Sushi & Martini Bar's non-traditional rolls, including the Wango Mango, with spicy shrimp and mango, and the spicy Red Hot Chili Pepper. Located at Gilbert's SanTan Village, Blue Wasabi also hosts an impressive martini menu and sushi-making classes. www.bluewasabisushi.com.
BEST COMFORT FOOD – BECKETT'S TABLE
At Beckett's Table, comfort food is kicked up quite a few notches from mac and cheese or mashed potatoes. While the bill of fare features eats that Grandma would have made (think chicken and dumplings and deviled eggs, though Beckett's Table's version is deep fried), the Phoenix restaurant serves up the likes of pork osso buco confit, wood-oven-roasted shrimp and andouille sausage grits and bacon-biscuit stuffing. www.beckettstable.com.
BEST CULINARY EVENT: FALL – ARIZONA HONEY FESTIVAL
Honey-centric eats and drinks (think honey fry bread and honey cocktails), as well as cooking-with-honey demos and live entertainment, are all draws at the family-friendly Arizona Honey Festival at el Pedregal in Cave Creek. www.elpedregal.com. 
BEST CULINARY EVENT: SPRING – SCOTTSDALE CULINARY FESTIVAL
Next month, April 8 to 13, the Valley welcomes the 36th annual Scottsdale Culinary Festival, one of the nation's foremost culinary events. In addition to the usual faves, like the Great Arizona Picnic and the popular Burger Battle, this year's feasting fest ushers in the new Opening Night Affair at Casablanca Lounge. www.scottsdalefest.org.
BEST CUP OF COFFEE – LUX COFFEEBAR
Phoenix's popular Lux Coffeebar hand- roasts a selection of beans from Nicaragua, Ethiopia, El Salvador, Sumatra, Brazil and Panama. In addition to a variety of espressos, lattes and more, Lux dishes up tasty breakfast, lunch and dinner delicacies, as well as several baked goods to satisfy a sweet tooth, from bear claws to seasonal pies. www.luxcoffee.com.
BEST CUP OF COFFEE: LARGE CHAIN
TIE: Dunkin' Donuts and Starbucks Those hitting the drive-thru before work for their morning buzz have two national chains that they favor: Dunkin' Donuts and Starbucks. Dunkin' serves up "America's Favorite Coffee" in iced coffees, lattes, frozen drinks and more while Starbucks is known for its made-to-order drinks (think half-caf, soy milk and triple shots) and super-popular seasonal favorites, like pumpkin spice lattes and peppermint mochas. www.dunkindonuts.com; www.starbucks.com.
BEST DATE SPOT – THE HOUSE AT SECRET GARDEN
Snuggle up with your sweetie beside a twinkle-light-covered carob tree by the outdoor fireplace at Phoenix's The House at Secret Garden for a romantic repast you won't soon forget. Share some handmade pasta and an artisan and farmstead cheese board before digging into a budino for dessert. And don't forget the wine; The House has an extensive list of whites and reds by the glass and bottle at a range of prices. www.houseatsecretgarden.com.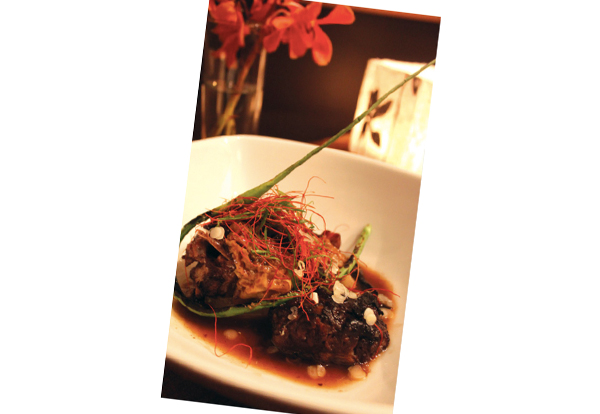 BEST ASIAN CUISINE & COCKTAILS – NOBUO AT TEETER HOUSE 
A James Beard Award winner, Chef Nobuo Fukuda crafts some of the Valley's most scrumptious and inventive Japanese cuisine. To truly get a taste of all that Nobuo at Teeter House has to offer, reserve a spot for an omakase tasting menu which may include the likes of five-spice-braised oxtail, miso-marinated foie gras and a selec- tion of fresh sashimi. www.nobuofukuda.com.
BEST BUSINESS LUNCH SPOT – BISTRO 24, THE RITZ-CARLTON PHOENIX

The signature restaurant of The Ritz- Carlton, Phoenix, bistro 24 dishes up the freshest seasonal ingredients in farm-to-table cuisine accompanied by an award-winning wine list. Its casual, yet sophisticated setting and unparal- leled Ritz-Carlton service make bistro 24 the perfect place to talk business over the delectable bistro-inspired fare. www.ritzcarlton.com/phoenix.
BEST FARMERS' MARKET  – SUPERSTITION FARM
This indoor farmers' market at Superstition Farm in Mesa sells local fruits and vegetables, grass-fed beef, chicken, fresh-baked breads, eggs, desserts and more Thursday evenings, from 4:30 to 7:30 p.m. While at SuperFarm Market, order dinner from on-site food trucks, check out the petting zoo or hitch a hayride. www.superstitionfarm.com.
BEST HEALTH FOOD/ SPECIALTY STORE AND BEST HEALTHY/VEGETARIAN FOOD –  LUCI'S HEALTHY MARKETPLACE
Do your grocery shopping and enjoy a casual sit-down lunch in one spot: Luci's Healthy Marketplace in Phoenix. Luci's whips up a selection of vegetarian and health-minded breakfast and lunch options, including the Hot Juan Black Bean Burger and the Humm-Dinger Vegan Wrap, that'll not only please your taste buds but also abide by any diet restrictions. Plus, the mar- ketplace carries quality organic and natural products that you can feel good about feeding to your family, from meats and seafood to cheese and snacks. (You can pick up eco-friendly cleaning supplies, pet products and cosmetics while you're at Luci's, to boot.) www.lucishealthymarketplace.com.
BEST HOT DOG AND BEST SUNDAY BRUNCH – THE MISSION
The Mission in Old Town might dish up some of the town's best Latin-inspired cuisine and top cocktails but it also has another claim to fame: its hot dog. The scrumptious Kobe dog is crowned with bacon, green chiles, pintos, cotija and grilled onions and served in a brioche bun. On the weekends, brunch is served from 11 a.m. to 3 p.m., and the menu has a selection of sweet and savory eats. Grab a seat on the cozy patio, and try the corn- and-crab pancakes and the pollo a la brasa and waffles. www.themissionaz.com.
BEST ITALIAN – TUTTI SANTI
Tutti Santi has been a local favorite for authentic Italian fare by Chef Nina Vincent for more than 15 years. At each of the five Valley locations, diners savor the popular caprese salad with freshly sliced homemade mozzarella with tomato, basil and extra- virgin olive oil, mouthwatering pasta plates and a variety of meat and seafood dishes. www.tuttisantiristorante.com.
BEST DEPARTMENT STORE DINING – NORDSTROM MARKETPLACE CAFE
This contemporary food marketplace at Scottsdale Fashion Square dishes up soups, made-to-order salads, sandwiches, pasta, pizza, daily specials and delish desserts to satisfy hunger pangs from an all-day shop-a-thon. 480.429.1610.
BEST GROCERY STORE – AJ's FINE FOODS
Since 1985, AJ's Fine Foods has provided the Valley with a unique upscale grocery shopping experience. AJ's is known for its vast wine selection, fresh seafood options, baked goods at the can't-miss boulangerie and the domestic and imported cheeses at the fromagerie. Also, pop in an AJ's bistro at lunchtime for a quick visit to the tasty salad bar or to grab a made-to-order sandwich. www.ajsfinefoods.com.
BEST FUN LUNCH SPOT – THE FARM AT SOUTH MOUNTAIN
For an enjoyable afternoon out with friends or a casual outing with the family, The Farm Kitchen at The Farm at South Mountain gives diners the chance to savor lunch in the great outdoors. Enjoy a sandwich, fresh soup, a seasonal salad and a from-scratch baked good on one of The Farm's picnic tables before strolling through the tree-lined farm (be sure to take a peek at the chicken coop). www.thefarmatsouthmountain.com.
BEST NEW RESTAURANT – BEN & JACK'S STEAKHOUSE
Opened in late 2012, Ben & Jack's Steakhouse brings dry-aged U.S.D.A. prime steaks, fresh seafood and savory side dishes (like the can't-miss German potato for two) to Downtown Scottsdale. The Ben & Jack's concept was born in New York City; the Scottsdale location is its first outpost outside of New York. www.benandjackssteakhouse.com.
BEST OUTDOOR DINING – QUIESSENCE AT THE FARM AT SOUTH MOUNTAIN
Towering trees, twinkle lights, firepits and a private brick-oven table. Quiessence at Phoenix's The Farm at South Mountain has all the makings of a perfect outdoor dining setting. Best of all? Quiessence's food matches its beauty thanks to an ever-changing farm-to-table menu crafted from fresh ingredients from its own edible gardens. www.qatthefarm.com.
BEST PLACE TO WATCH THE BIG GAME – HALF MOON SPORTS GRILL
Get a load of your sport of choice on Half Moon Sports Grill's array of high-definition TV's—all the while munching on burgers, sandwiches, salads and more (definitely tastier than the queso dip you stick in the microwave on game day). www.halfmoonsportsgrill.com.
BEST PRIVATE DINING ROOM – XII, SANCTUARY CAMELBACK MOUNTAIN RESORT & SPA
For an extra special way to dine, reserve your spot at XII at Sanctuary Camelback. As its name suggests, XII can host 12 diners who will enjoy a multi-course menu, a great view of the show kitchen and a chef 's greeting. Before digging into dinner, guests
get to savor a display table of hors d'oeuvres before chatting with the chef at mealtime. www.sanctuaryoncamelback.com. 
BEST RESORT RESTAURANT – DESEO, THE WESTIN KIERLAND RESORT & SPA
The Westin Kierland Resort and Spa's deseo restaurant combines Latin American ingredients and contemporary culinary style to create an amazing menu of Nuevo Latino cuisine. To start things off, enjoy one of deseo's divine ceviches and follow it up with a fish, shellfish or meat dish prepared with South American-inspired marinades, sauces and sides. www.kierlandresort.com.
BEST SEAFOOD – BLUEWATER GRILL
From lobster bisque and ginger-lime prawns to Maine lobster and barramundi, Bluewater Grill is the Valley's favorite stop for underwater eats. Bluewater Grill also offers catering as well as a tempting happy hour menu, showcasing its fresh fish in small plates like the Mahi slider for $6 and fish tacos for $5. Diners will also find a wide selection of sushi at this Phoenix seafood spot. www.bluewatergrill.com.
BEST SPA CUISINE – WALDORF ASTORIA SPA CAFE, THE BOULDERS RESORT
The next best feeling to getting a massage or facial? Digging into a healthy and delicious meal after a stress-melting spa treatment. The Waldorf Astoria Spa Café at The Boulders Resort offers guests a selection of nutritional eats, whether you're craving something light (try any of the cafe's fresh fruit smoothies) or something with a bit more staying power (think pan-seared scallops in a carrot-coconut- curry emulsion or pecan-crusted Scottish salmon). www.theboulders.com.
BEST MEXICAN FOOD – TWO HIPPIES BEACH HOUSE
This no-frills eatery in Phoenix dishes up a non-traditional but scrumptious selection of tacos, burritos and Mexican-inspired sides. Order up a burrito with your choice of meat or fish and a side order of rice and beans for a satisfying and well-priced lunch. 602.277.0399.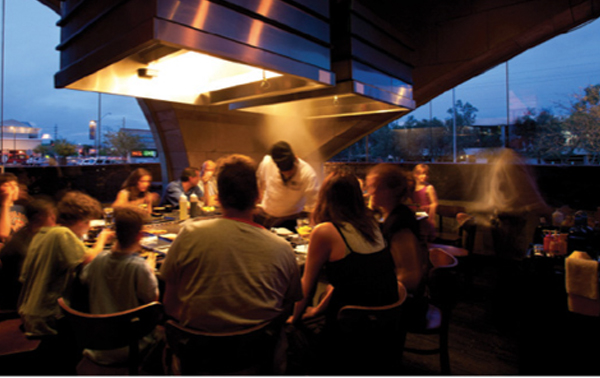 BEST TEPPANYAKI – SAPPORO
For a truly unique dining experience, settle into a seat at Scottsdale's Sapporo to see the teppanyaki chefs in action as they flip, chop and toss your meal to perfection. Order from a lengthy menu that includes salmon, scallops, steak and more, or for a taste of a variety of the most popular teppanyaki dishes, prep your chopsticks for one of Sapporo's Feasts. www.sapporoscottsdale.com.
At Scramble in Phoenix and Scottsdale (which just opened), breakfast is quick, casual and mighty tasty. Sink your teeth into a brizza (a breakfast pizza) for a unique a.m. eat. The Toluca is a fiery fave featuring chorizo, bell peppers, Monterey Jack cheese and jalapeño cream cheese. Or go the more traditional route with tasty pancakes, omelets, biscuits and gravy and more. www.azscramble.com. 
BEST TEA SPOT – THE RITZ – CARLTON PHOENIX
The Afternoon Tea service at The Ritz- Carlton, Phoenix offers guests an opportunity to stop and enjoy the niceties of the world around us. Served Wednesdays through Saturdays, well-known tea sommelier Jeffrey Hattrick creates a customized tea experience with bite-size tea-infused treats, seasonal blends, live musical entertainment and, of course, fit-for-a-queen Ritz-Carlton service. Try a twist on the tea experience with the tea-infused vodka cocktails and Tea-tinis. www.ritzcarlton.com/phoenix. 
BEST VALLEY FOOD TRUCK 2013 – SUPERFARM SUPER TRUCK
A presence at many Valley festivals and gatherings, the SuperFarm SuperTruck serves up hearty eats that'll please just about every taste, like burgers and hot dogs. Catch it Thursday evenings at the SuperFarm Market; Friday evenings at the Gilbert mobile food court; and Saturdays in Old Town Scottsdale at the Food Truck Caravan (locations rotate). www.superstitionfarm.com.
BEST SLICE – VENEZIA'S PIZZERIA
Have a hankering for some New York-style pizza? Look no further than any of the four Valley Venezia's Pizzeria locations. This longtime Valley favorite also whips up hearty calzones, mouthwatering wings, hot heroes, pasta dishes and more. www.venezias.com.
BEST FROZEN TREAT 2013 – UDDER DELIGHTS
From the folks at Superstition Farm, Gilbert-based Udder Delights offers an ever-changing selection of artisan ice cream flavors, as well as handmade cheeses, artisan butters and cheese-infused desserts. Some of Udder Delights' more unique flavors have included lavender, dill pickle, potato chip, sweet corn and dozens of others. You might also spy Udder Delights' ice cream on the menu at various Valley restaurants. www.udderdelightsaz.com.
BEST VIEW – COMPASS ARIZONA GRILL, HYATT REGENCY PHOENIX
The state's only revolving restaurant, Compass Arizona Grill set atop Hyatt Regency Phoenix proffers 360-degree views of the Valley including its majestic mountains and glittering city lights. The only thing that could distract from such lovely panoramas is the restaurant's menu that spotlights Chilean sea bass, chipotle-braised pork shank and a heavenly layered cheesecake. www.compassarizona.com.
FAVORITE LOCAL FOOD BLOG OR WEB SITE – PHOENIX BITES
Since 2010, Phoenix Bites has dished about the local food scene—from chef interviews to restaurant reviews. Local foodies turn to Phoenix Bites for the latest on culinary events, restaurant openings and news as well as the site's upcoming events calendar and travel guides (including ones for Phoenix and Sedona). www.phoenixbites.com.
OLD FAVORITE – GEORDIE'S RESTAURANT & LOUNGE AT THE WRIGLEY MANSION
Thanks to its award-winning Sunday brunch and jaw-dropping Valley views, Geordie's Restaurant & Lounge at The Wrigley Mansion (which has been around since the 1930's) has been a longtime favorite dining destination in the Valley. Fans keep returning to this local landmark to enjoy the 500-plus selections from the wine list, Chef Robert Nixon's delectable Italian-inspired menu and, of course, to roam through the grounds of the beloved Wrigley Mansion. www.wrigleymansionclub.com.
SPICIEST DINING – TANDOORI TIMES
With a menu full of authentic Indian fare, diners should head to Tandoori Times' three Valley locations ready for a little heat. The chicken tikka masala is a customer favorite though the restaurant also has a wide selection of salads and veggie plates, wraps, seafood dishes and tempting desserts. www.tandooritimes.com.