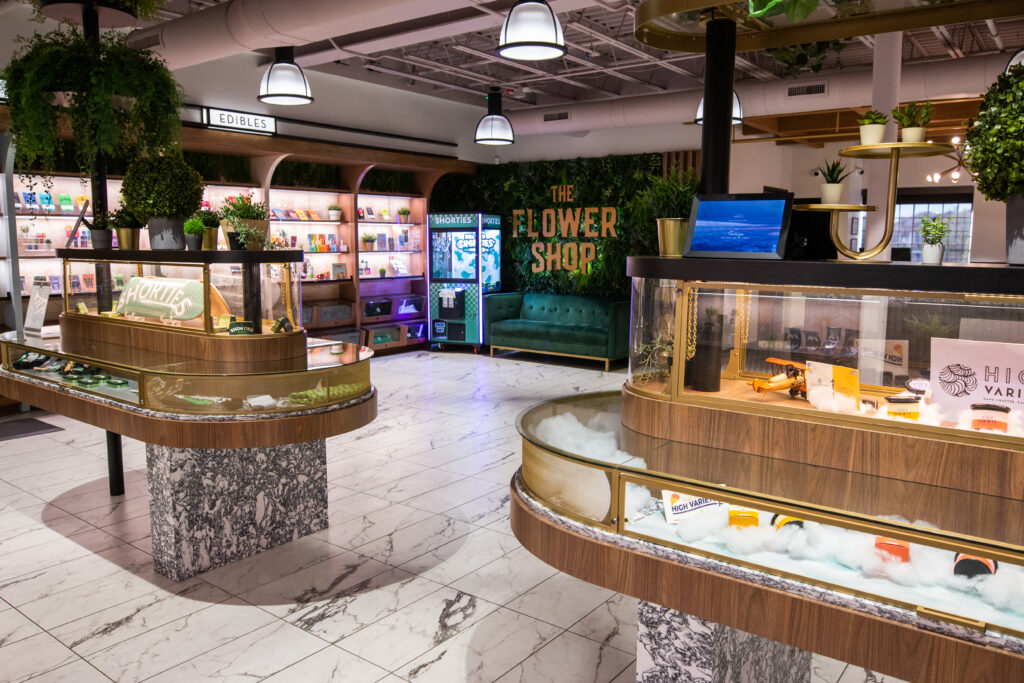 Greta Brandt doesn't blame you if there's a misconception about her line of work. After all, it was just a few short years ago that she felt similarly: "My perception was that it's just a lot of stoners," says Brandt. "But now, my view on it has done a complete 180."
Before becoming president of The Flower Shop—which recently won the title of Best Dispensary for the AZ Foothills 2023 Best of Our Valley contest—Brandt was a corporate lawyer. She was looking for an opportunity to explore different career aspirations, specifically in operations. As luck would have it, an opportunity soon presented itself in 2017 with Sky Dispensaries, a former client of the law firm Brandt was employed at. After two years at Sky Dispensaries as their in-house counsel, the owner expressed a need for an operations manager. Brandt enthusiastically jumped at the chance, quickly learning the intricacies of each department, from finance and sales to cultivation and packaging. "I took the time to understand this industry to ensure I could make the right decisions for our business," says Brandt.
It was during this time that she began to see cannabis in a new light, coming to understand its medicinal properties, specifically for mental health and women's health. As part of Brandt's comprehensive industry immersion, she spent a significant amount of time at the company's cultivation centers, speaking to pharmacists and chemists about the benefits of different strains. She also found it reassuring that every product came with a certificate of analysis, a far cry from the mystery cannabis she was accustomed to seeing in her college days. "It's been helpful for me to see the process from start to finish," says Brandt. "You can confidently say that the products sold today [in dispensaries] are pure and certified. You know exactly what you're consuming."
Brandt knew the items they were selling could help women on their overall health and wellness journey, but understood that a rebrand was necessary to engage a new customer base. "Sky Dispensaries was a very masculine brand," says Brandt. "If we're trying to attract 50% of the population to explore medical cannabis, we had to create an environment my mom or grandma would feel comfortable in." The dimly-lit shops with blaring reggae music were replaced with prototype builds that feel more like a high-end department store: open floor plans, neon signs and hanging planters full of colorful flowers. And just like that, Sky Dispensaries became The Flower Shop, another intentional move on Brandt's part. "I didn't want 'dispensaries' in our name, as that holds a negative connotation for many," says Brandt. "I wanted to eliminate the stigma and create something neutral sounding." The rebrand was well-received and helped attract new clients (and more women) to the store. While the boost in sales is a plus, Brandt is most excited about having a relaxing, safe space for the cannabis-curious to start their wellness or medical journey. Understanding how vital education is for first-time users, the shop's aesthetics are just one part of helping people feel comfortable exploring treatment options. Each location has dedicated wellness experts to help answer questions and recommend the right products (there are also ordering iPads, for guests who prefer a solo shopping trip). And they take customer feedback seriously, often re-evaluating and adding new inventory. "We're always tweaking and dialing in on the customer experience so that people leave with a really good impression," says Brandt.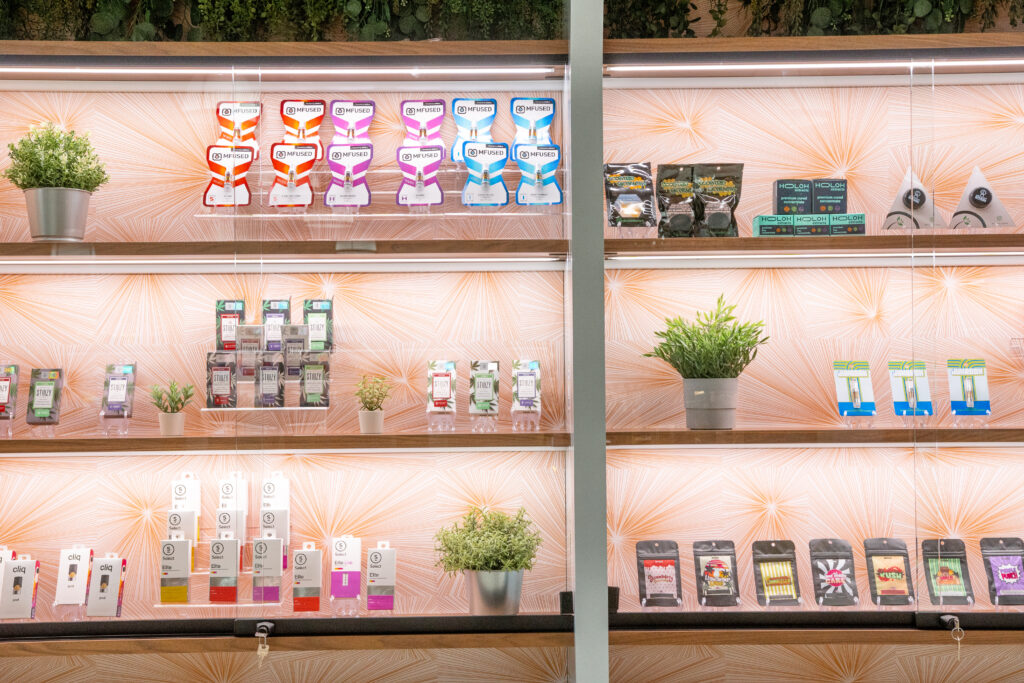 After the rebrand, Brandt turned her attention to filling gaps in the market. The Flower Shop has many bespoke product lines—referred to as the House of Brands—that Brandt and her team produce themselves. The most popular line, Ladylike, consists of discreet edibles and vapes formulated to alleviate medical issues that disproportionately affect women. "The Flower Shop is trying to attract women into this industry, and we didn't have any brands to address issues that women have," says Brandt. "Ladylike is tailored to our unique health needs." Other product lines in the House of Brands include High Tide, a cannabis-infused seltzer; Shorties, mini pre-rolls in a variety of strains; and High Variety, hand-crafted cannabis goods for specific desired effects.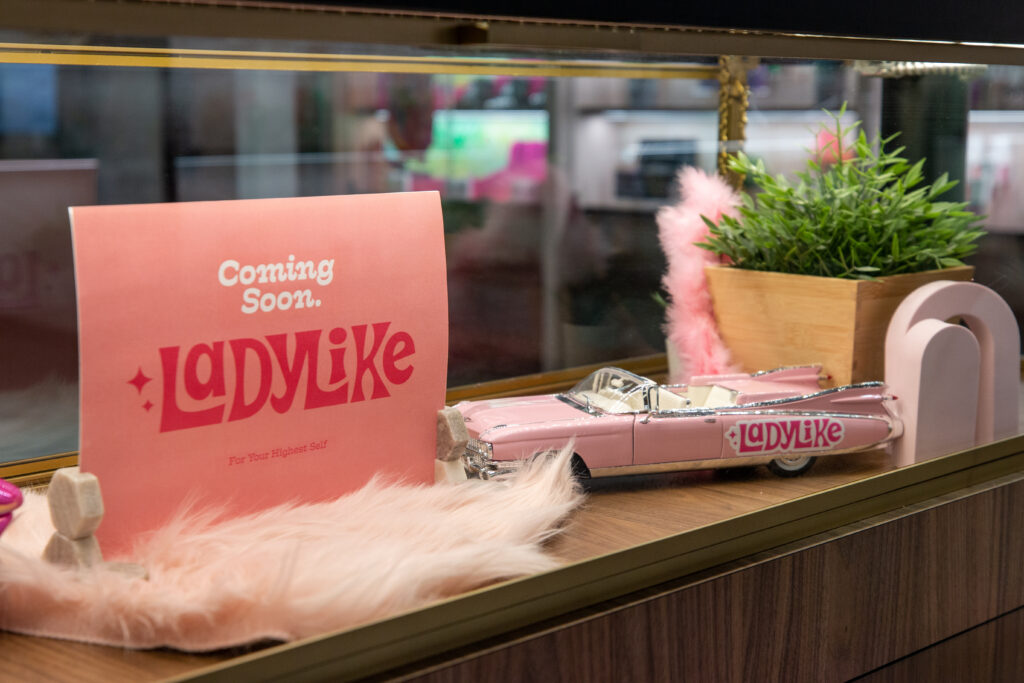 The success of The Flower Shop is not something Brandt takes for granted. In a primarily male-dominated industry (women comprise approximately 22% of all executives in the cannabis industry), she is determined to use her influence to help empower demographics traditionally left on the sidelines. "I feel a personal responsibility to create opportunities for more women and minorities and foster an environment conducive to working families," says Brandt. Her executive team is 50% women and people of color, and she has worked hard to foster a company culture where both men and women can experience proper work-life balance. She's also launched a mentoring program to help women hoping to work in the cannabis industry.
With so much already under her belt, it's hard to think of what else Brandt could do for the brand. But for her, there's always more. Aside from expanding into new markets, her main focus for the future is bringing awareness to mental health. In the wake of COVID-driven isolation, Brandt has seen an uptick in guests looking for ways to manage anxiety and depression. Through community events, she's hoping to help others feel less alone. "I'm trying to destigmatize mental health as it relates to cannabis and educate consumers on what medical cannabis can do for them," says Brandt.
To learn more about The Flower Shop, visit www.theflowershopusa.com or their Instagram page, @theflowershoparizona.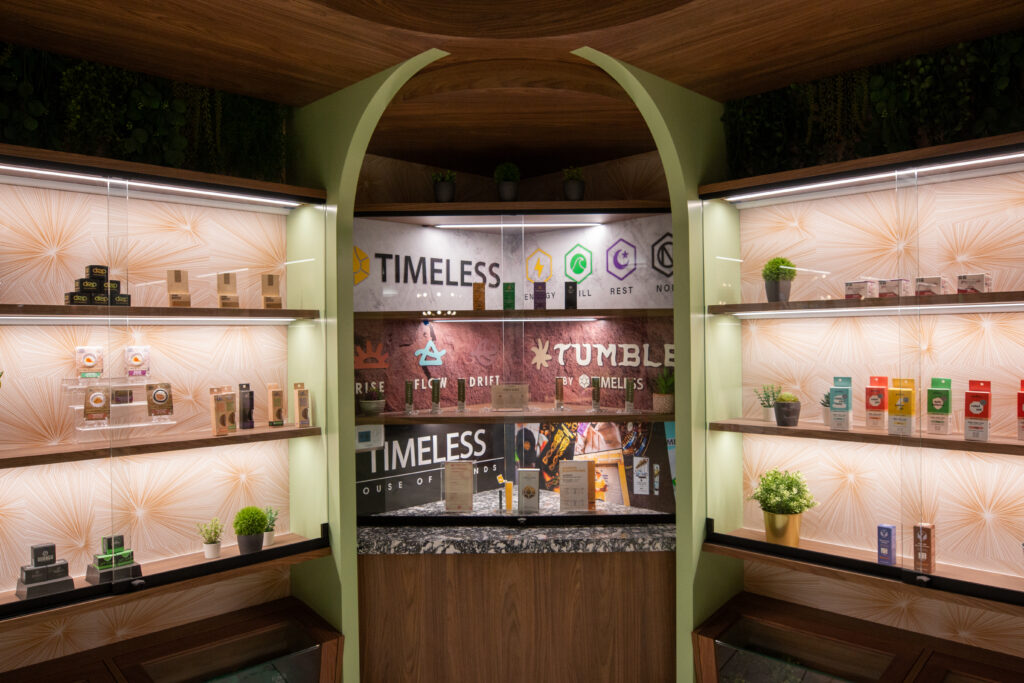 Photos courtesy The Flower Shop and Ahwatukee Remodel Images