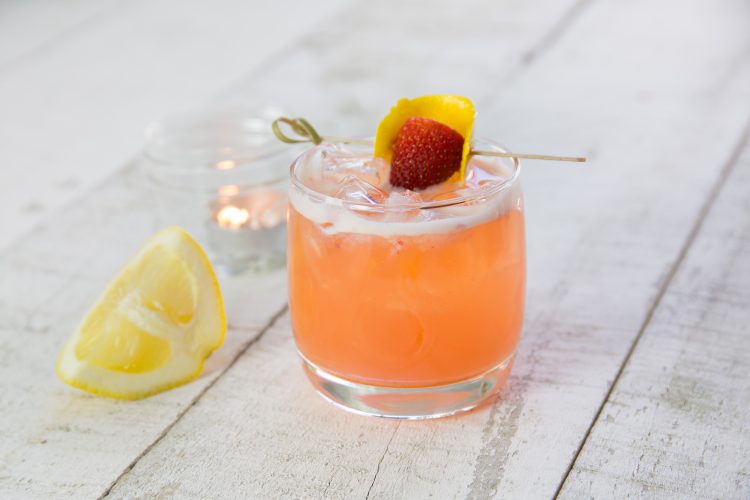 May is National Strawberry Month and to help you get your daily serving, True Food Kitchen is serving up a a new drink packed with the sweet fruit. As a great source of Vitamin C, Vitamin K and fiber, you can never have too many strawberries — or too many strawberry cocktails. This True Food Kitchen creation is a refreshing blend of lemon and strawberry with the smooth taste of Four Roses Bourbon and the perfect pool party accompaniment.
Strawberry Smash
6 pc. Strawberry
.75 oz. Lemon juice
1.5 oz. Four Roses Bourbon
Directions: Add strawberries and juice to tin. Add bourbon. Shake and then strain tightly over new ice. Spray with Carpano Antica using mister. Garnish with a lemon peel and a strawberry slice.
Try the berry concoction at one of True Food Kitchen's two Valley locations at the Biltmore and Scottsdale Quarter.
For more information on True Food Kitchen, visit: truefoodkitchen.com